10 Tips to Make Training Fun for the Distributed Workforce | Summer 2022 Guide
As the first possibly post-pandemic summer in three years is set to begin in the United States, L&D leaders of all stripes are asking themselves: how do we keep distributed workforces engaged and active? Especially during what is poised to be the first "normal" summer since 2019? Prior research has shown that productivity drops in the summer month by about 20% – and that falloff might be even more pronounced now. In short, having the right workforce training program is going to be key.
In the below, we use insights gathered from our expertise in Performance Enablement and productivity technology to develop some thoughts on how to keep distributed workforces engaged at a time when they might be prone to lapses in attention. However, it's also important to accept that folks have earned their right to celebrate and enjoy life after spending so long with the COVID pandemic. In truth, the best way of engaging the distributed workforce is by showing them that distributed work is part of this celebration and can itself enhance it.
How to Create a Fun and Engaging Workforce Training Program
It should be noted that there is no "one size fits all" approach to creating a workforce development plan. Which of these tips you follow, and how you follow them, depends on your business model and profit structure.
1. Start Workforce Incentive Programs
If you don't already have incentive programs in place, now is a good time to implement them. For those who don't know, an incentive program is a "formal scheme used to promote or encourage specific actions or behavior by a specific group of people during a defined period of time," says Wikipedia. You can even have multiple such programs going at once.
Such programs can multiply engagement, leading to stronger results. Technology can make the implementation of such programs quite easy through the set of modernizing processes, operations, and practices known as digital transformation. For context, Rallyware's technology has an incentives and recognition suite that results in better consistent results. As an example, in 2021's Rallyware Incentives and Recognition Report, we found that more-engaged users had 2.1x higher sales than less engaged.
Our Idea: Offer a small bonus when folks reach a certain sales target. That way, you're making that essential connection between productivity, performance, and profit.
2. Offer Weekly Contests
This one connects to tip #1. Think about starting weekly, or periodic, contests for your distributed workforce teams.
These contests can be related to vacation-taking, so that folks in the field know their productivity is related to their relaxation. Creating this connection builds a crucial link between performance and pleasure.
Our Idea: Consider rewarding the 3 best salespersons of a given period with an airline gift card.
3. Encourage Team / Individual Consultant Videos
Early in the pandemic, you saw many viral videos – people were trapped at home and were seeking exciting forms of entertainment and connection. As distributed and gig work arrangements become more and more embedded in the economy, such types of entertainment can be used to create connections in the workforce.
Consider encouraging field teams to create videos. If you don't have field teams, ask individual contractors to provide video content. These videos can be stitched-together footage from different field contractors – a video spliced together of them having fun while performing sales or gig work activities.
Our Idea: Offer a prize to the field team or individual whose video gets the most engagement online.
4. Embed Dashboard Widgets
We've already mentioned the role of digital transformation in increasing engagement. At Rallyware, we have seen that widgets – UI elements that track goal progress for individuals – can be extremely impactful as far as workforce productivity goes.
In short, when users are able to see their progress visualized live in front of their in the platform where they work, they're more likely to say: "Oh, I don't have far to go to reach my goals!" This is especially true if the technology they're using, like Rallyware, intelligently tells the consultant the next steps to perform in order to reach said goals.
Our Idea: Make sure you're using a Performance Enablement Platform (PEP) with dashboard widgets, and then implement them to track and visualize progress for individual consultants.
5. Give Individuals the Spotlight
This is a good one. Consider spotlighting specific consultants and their challenges and triumphs. Whether it's a social post, a blog post, or a video, highlight a consultant – if it makes sense for your line of business – and how your brand has helped improve their lives.
Our Idea: Try creating a "You Inspire Us" post for one consultant or contractor every week – again, if it's suitable for your business.
6. Provide Segmented Communication Tools
We've already mentioned the role that digital transformation plays in engagement. Diving further, Rallyware's PEP can help bind contractors together into communities using segmented communication tools.
Using segmented team communication, folks will be able to talk together based on their team genealogy. This helps them engage each other as a unified workforce, as well as creating a social-media-like experience where they can celebrate each other's victories and voices.
Our Idea: Seek out technology that includes easy-to-setup, easy-to-use tools for segmented team communication. Folks are seeking community engagement, Harvard Business Review writes, and segmented communication helps to generate that feeling. There's a reason why communication and community are similar words.
7. Create Smart Notifications
In technology, smart notifications are notifications that show data that is relevant to a specific user at the time when it will probably be relevant to them. For instance, a notification telling a user they have earned a new badge in their PEP at the time when they are most likely to be on their smartphone.
These notifications drive users back into the app and into the workforce ecosystem. Our research shows that users who received but did not open notifications had a task completion percentage of .1%. Those who viewed more than one notification increased that figure to 29.4% That speaks to the power of data-driven, smart notifications employed judiciously to boost engagement.
Our Idea: Consider using a platform that allows you to automate the delivery of smart notifications to users based on information and incentives that are relevant to them – such as Rallyware.
8. Conduct Dance/TikTok Challenges
TikTok's reach is gigantic. It was the most-downloaded app of 2021. The other two were Facebook and Instagram, which also include robust video functionalities. In that sense, video content is clearly driving engagement.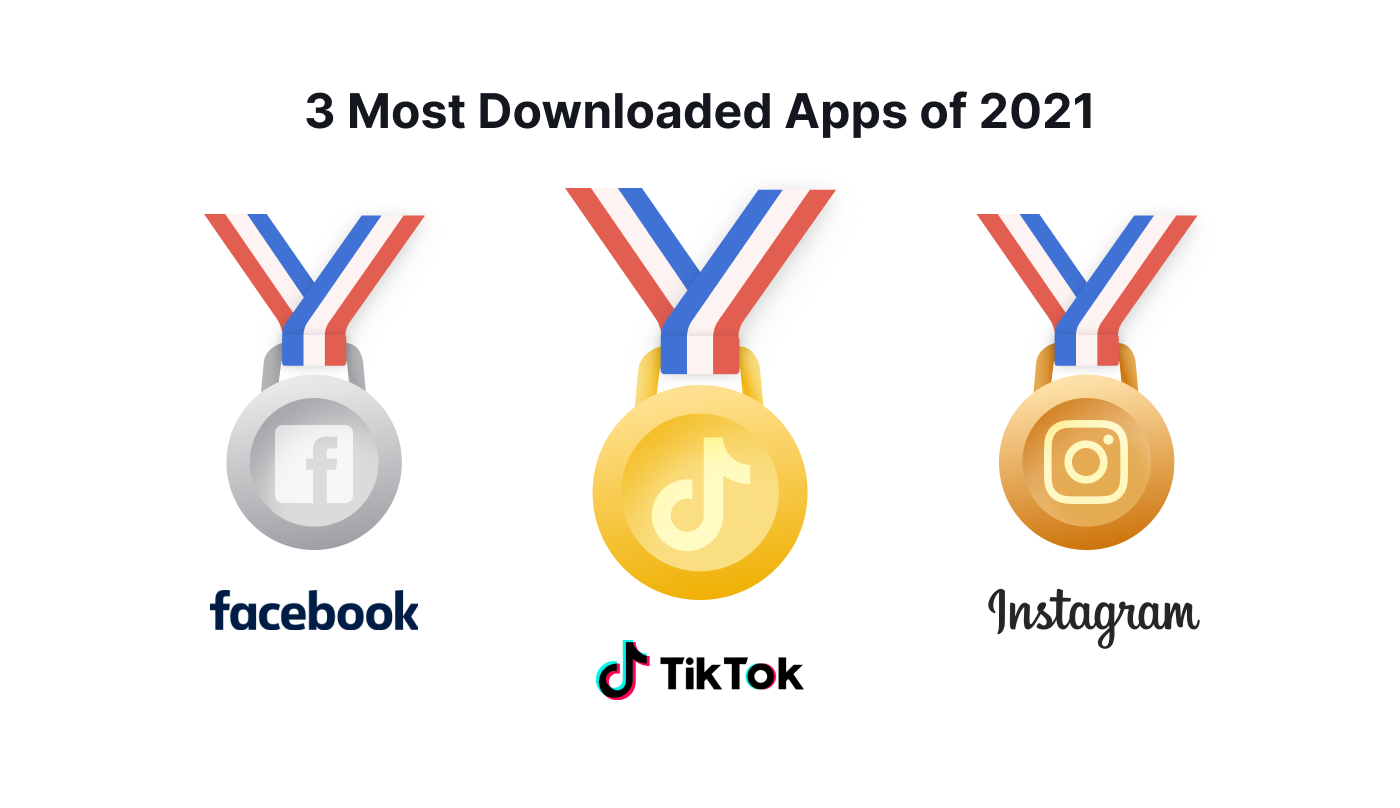 While you definitely don't want to do something that you're not comfortable with as a brand, consider starting a dance challenge for consultants and contractors. If it takes off, your potential reach is vast.
Our Idea: Send consultants a small incentive, like a gift card, in exchange for their participation in your dance challenge, then repost their videos to social media.
9. Plan Online Conferences for Distributed Workforce Training
Here's an innovative idea. Plot out online conferences – exclusive L&D content, powerful speakers, inspiring presentations – for contractors and consultants. Advertise it inside of your branded digital platform. Let folks know that it will be motivating, engaging, and help them upskill – not dry and boring content that they'll want to turn off.
Our Idea: Get a keynote speaker who people will be excited to see. It doesn't have to be a big name, but someone who's a successful entrepreneur and can share unique, exciting business insights.
10. Automate the Right Learning Tasks to Appear at the Right Time
This one is key to driving entrepreneurial growth for consultants and contractors. If you're using the right PEP, you can construct smart programs that automatically show users the right learning or business task at the very moment it will help them the most. For example, if you're in direct selling, an L&D video that will help them grasp a new product line at the instant their sales numbers are beginning to slow.
Our Idea: Use technology that can automate the flow and delivery of tasks in this manner. For instance, Rallyware's PEP shows the right task to the right person at the right time – and partly because of that, we see 47% gains in workforce engagement.
Rallyware drives engagement, motivation, and inspiration – raising performance and productivity. If you want to keep people engaged through 2022, you're going to need a PEP suite that has been engineered with that in mind. Click here to request your demonstration of Rallyware today.
News and Insights on Workforce Training & Engagement
We're among top-notch eLearning and business engagement platforms recognized for effective training and talent development, helping to empower distributed workforces
Subscribe