Validated Learning – Innovating the Way We Train and Learn
Validated learning is changing the landscape of learning solutions, and for HR management offers a more powerful way than ever to increase employees' skills, enhance their performance, and improve retention.
Validated learning is an iterative process with the goal of continuous improvement. In validated learning, one learns by trying out an idea and then measuring the result to validate the effect. Most validated learning systems incorporate the following six steps:
Start with a specific goal, which can be either a learning- or performance-based goal
Identify a metric that represents that goal and will indicate how well it is met
Act to achieve the goal, usually by consuming some kind of training content
Analyze the metric to determine how well the goal was met
Use this information to improve the training content, delivery method, etc. and try again
Repeat as needed to achieve the desired result
Using an online learning solution that incorporates a validated learning model, companies can provide individualized training to address each employee's specific needs and skills or knowledge gaps.
Validated learning also improves engagement in two important ways. Employees become more engaged with their work when their unique training needs are being met because they feel more confident in their ability to succeed. They also feel more valued because the company is investing in them and their individual success, which can lead to greater retention.
Validated learning and employee retention
A validated learning solution not only develops a stronger workforce, it also helps you keep it. According to Delloite, organizations that provide a culture of learning enjoy engagement and retention rates 30-50 percent higher than those that do not make employee development a priority. More specifically, Delloite found that:
Employees up to age 35 rank professional development and career progression their second most important criteria for job satisfaction
Training and support on the job is one of the five most important elements that drive employee engagement. With that employees want self-directed, dynamic learning opportunities.
Companies interested in retaining talented workers would do well to incorporate a validated learning solution into their training and development programs. Such systems provide the dynamic and highly individualized training employees want and need to feel confident and capable, while at the same time increasing employee engagement job satisfaction. For a company, such talent development systems boost productivity and innovation KPIs.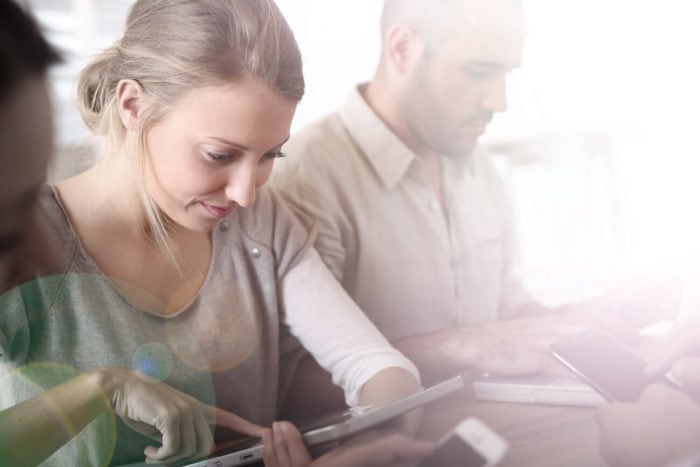 Enhancing validated learning with microlearning
In 2016, Dr. Karl M. Kapp, writing for Association for Talent Development, identified microlearning as one of the top learning trends to watch in the next five years. Microlearning is a training delivered in short bursts, usually, as a material that can be consumed in less than five minutes and with just one learning objective per session. Another feature of microlearning is that the learners are in control of what they are learning — they get to choose the type of training they need when they need it.
The advantages of microlearning are clear:
It is ideally suited to shorter attention spans and is fast, so it can easily fit into a workday.
Employees can select the training that is most applicable to their current needs, making their training more relevant and immediately applicable to their work.
Microlearning lends itself to a wide variety of training modalities, which allows companies to create a richer training experience for employees – one that accommodates all learning styles.
The short timeframe in which microlearning content is delivered also makes it ideally suited to the iterative nature of a validated learning solution. The short length of content developed for microlearning is typically much easier and less costly to revise or replace based on validation results than longer, more in-depth content. Being able to sift through a list of microlearning modules and choose the right ones for specific people, smart learning systems that utilize AI and ML can automatically design and develop individualized and validated learning experiences.
Measuring the results of the validated learning
It is important to view validated learning as an iterative process for your company, just as the training it provides for your employees. Measuring the results of validated learning is critical to knowing how well it is working and identifying any adjustments you might need to make in the content or delivery of your training.
Long gone are the days when the success of a training program was measured by the number of employees in attendance. The real question is whether or not employees are really learning from the training experience. With a validated learning solution, companies can more effectively measure how much of their training content is actually absorbed. With a well-designed, validated learning solution, companies can measure things like:
Response Rates – How quickly employees respond to a training notification can indicate their level of engagement with the training program and their eagerness to learn.
Response Times – The length of time it takes for an employee to complete a learning module can be an indicator of its relative complexity. For example, if the lesson is taking a long time to complete, does it need to be broken down further?
Learner Progress – tracking your employees' understanding of the training material you are providing both before and after they consumed it allows you to evaluate individual performance as well as the performance of your learning program as a whole.
Learner Satisfaction – Different people have different learning styles. Learner satisfaction surveys can indicate engagement in both the content and the way it is delivered which can help to determine which delivery methods are most effective. This kind of information will also allow you to develop a variety of options such as video versus text or adding gamification to enhance employee engagement and better meet their unique training needs.
These are just a few examples of metrics that provide actionable results for improving the way you deliver training. In addition to measuring the impact that your training and development efforts have on employee performance, validated learning can also be used to boost company performance when the metrics used to test, measure and continuously improve your employees' learning process and is connected to the company's KPIs.
Ultimately, the best learning solution for your company will be based on your unique needs. Choosing one that incorporates validated learning and the functionality to add microlearning components will give you far greater flexibility than traditional learning management systems to personalize the training experience for your employees. And using a system that provides the ability to design your own metrics – metrics that can tell you when your training is and isn't working and quantify their impact on your company's performance – will pay increasingly greater dividends as your systems become smarter with continued validation over time.
Click here for your demo and see how Rallyware helps enterprises with large sales forces cut expenses, drive revenue, and transform operations.
News and Insights on Workforce Training & Engagement
We're among top-notch eLearning and business engagement platforms recognized for effective training and talent development, helping to empower distributed workforces
Subscribe