Tech Trends in Direct Selling: Experts Speak
In September, Rallyware hosted their first-ever Business Roundtable for direct selling. This inaugural episode surrounded digital strategy and field enablement, covering the 101 of how direct selling leaders are thinking about technology to enable field excellence and performance, how to increase distributor sales with tech, and more.
This conversation, available to watch in full here, featured Curtis Call, CSO at Xyngular, and Julie Cabinaw, Head of Digital, Tastefully Simple, in conversation with Clint McKinlay, former CEO of Ruby Ribbon. Chock-full of insights on the pros and cons of technology, the types of field technology available, how to increase distributor sales at scale, and more, this is essential viewing for direct selling field enablement and operations leaders.
For those who want to see a sample of the actionable takeaways on offer in this session, we've provided a roundup below. But first, let's clear up some basics.
How to Increase Distributor Sales with Technology?
Field technology plays a crucial role in helping direct selling companies increase distributor sales by providing tools and solutions that streamline processes, enhance communication, and improve overall efficiency to increase sales capability. Those asking the question how to increase distributor sales in a modern way should consider the following.
Customer Relationship Management (CRM) Systems:

CRM systems tailored for direct selling provide insights into customer behavior, preferences, and buying history.
Distributors can use CRM data to personalize interactions, recommend products, and enhance the overall customer experience.

Training and Onboarding Apps:

Mobile apps and online platforms facilitate training and onboarding for distributors.
Distributors can access training materials, product information, and sales techniques to improve their skills and product knowledge.

Sales Incentivization

Targeted activities motivate distributors to acquire and retain customers and show them how.
Visualized sales progress makes the seller more engaged and informed regarding their productivity.

Communication Platforms:

Instant messaging and collaboration platforms enable real-time communication between distributors, upline leaders, and the company.
Quick and effective communication fosters a sense of community and provides support, motivation, and guidance to distributors.
By leveraging these field technologies, direct selling companies empower their distributors, improve operational effectiveness, and create an environment that fosters increased sales and business growth.
Roundtable Roundup: How to Drive Operations, How to Increase Distributor Sales, & More with Digital Strategy
Clint McKinlay began the discussion by talking about how direct selling companies are reliant on distributors. Direct sellers wondering how to increase distributor sales thus must think about how to enable those distributors to accomplish more, easier. "One of the thing that makes this business unique is the role the distributor plays in it," Clint said.
Direct selling, he continued, has made its mark enabling personal entrepreneurs to have a personal touch, to have your next door neighbor sell something to you. "We've all been sold something by a direct selling neighbor," Clint said. "These people become part of the network of our lives." Yet how do we use tech, which we often think of as impersonal, to enable that personal touch? Is technology the friend or foe of how to increase distributor sales?
Curtis Call of Xyngular pointed out that much has changed in direct selling, but one thing that never changes is the centrality of relationships. "It's everything," he said. "Our lives today collide with tech everywhere, however. I'm driving a computer down the freeway. In our industry that's the same. But we have to continue to respect we're in a people business. That's the past and future of network marketing."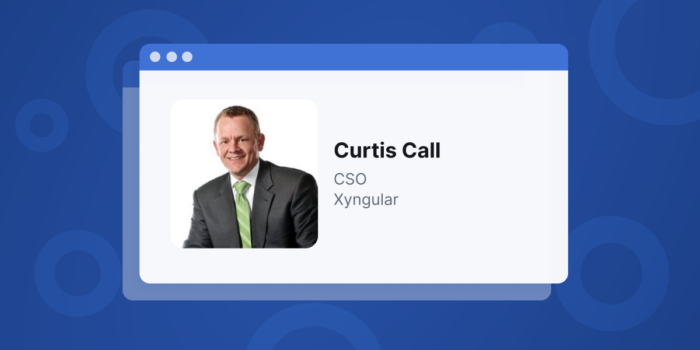 What Can Be Automated, and What Can't?
Clint then asked Julie Cabinaw of Tastefully Simple what can only be done person-to-person and what can or should be automated through field tech.
"I look at it as a set of concentric circles," Julie said. "We're all doing things that involve skills we have and skills we don't have, high and low touch. This affects who I am as a seller, how knowledgeable I am in a given area, etc. When we think about tech we have to ask how do I keep things that are closest to the relationship important? We're all in need of a village, how do we enable that village?"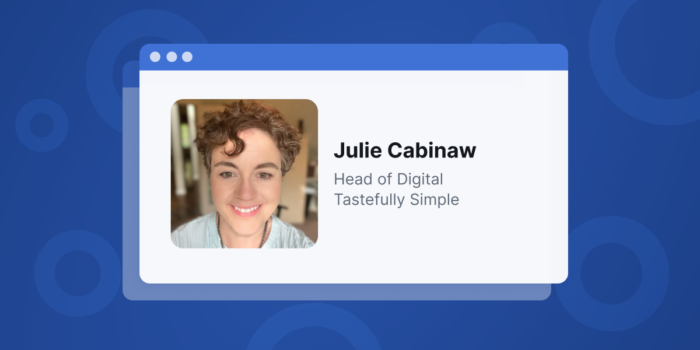 Julie mentioned that areas ripe for technologization and digitalization are often operational:
Data collection
Communications
Product inventory
Yet she pointed out that direct sellers don't want to automate the first touch. "I want that to be a human connection," she said, "closing connections, too, or coaching. Those are opportunities to connect with people and provide value."
Where the superpower of that relationship exists, don't mess with it, she continued. This is not only about human relationships but how to increase distributor sales, as people are more likely to be responsive to specific, personalized touches.
"We can't create tools that replace distributors," she said. "If we replace them we've undermined the business of giving people hope and opportunity. But you want to remind them where they are in the sales process. You want to keep bringing those conversations back to those relationships. The better that tech can do that, the more it's going to be a true enabler of our field. It's going to drive sales. Conversations lead to relationships, relationships lead to sales. We want to point people to where they need to be having those conversations."
Tech Enablement: Automating Direct Selling Processes
Curtis pointed out aspects of the distributor lifecycle that can be automated. "Your field has to be aware of the personal element, and tech can facilitate the passing of information. Tech can say, 'Hey, Curtis, don't forget to follow up with Clint today.' Those are key behaviors. We also want to segment the prospects in terms of understanding the products and the opportunities available. Some want a business opportunity. Some aren't sure. We try to make them understand that you're going into different conversations differently. Tech can help that segmentation process."
How can tech best enable these behaviors? What is the properly functioning scaffolding of technology?
The following aspects were mentioned as elements of this scaffolding, or "tech stack":
Task prioritization
Incentivization/smart alerts
Predictive questions (AI) / teaching the field to be good at asking questions
Ranks and achievements
Gamification "beyond just badges"
At one point Julie said, "There is not a technology that can do all these things. One provides CRM, one learning, one alerts. We have to make sure we don't bury the new distributor under all these tools."
However, when tools are connected within a centralized, all-in-one platform, distributors really can perform these diverse functions within a single app. Request a demonstration of Rallyware's all-in-one field enablement platform to see how leading companies combine multiple tools in a single platform, making each suggested action as personalized as possible.
News and Insights on Workforce Training & Engagement
We're among top-notch eLearning and business engagement platforms recognized for effective training and talent development, helping to empower distributed workforces
Subscribe