Home Depot Training Strategy: Improving Performance in Real-Time
With the retail industry going through a lot of disruption and innovation, it is critical for every chain, and even for every store to stay on top of all the changes. And in order to be competitive in the age of automation and e-commerce, customer service is playing one of the most important differentiating factors. This is why most retailers (69%) seek to improve store employee training, according to a survey from Square Root and Forrester. Brandon Carson, Director of Learning at The Home Depot, shared with us the biggest changes to come within the retail industry in the next 10 years and how The Home Depot training strategy is evolving.
Retail is undergoing a massive shift brought on by the digital transformation. We are just at the beginning of this shift, and it will be further disrupted by automation and changing labor models. What's happening to retail now is similar to what happened to publishing when the Internet became easily accessible and widely used in the 1990s. We are currently undergoing the greatest reallocation of capital in history as we make the move from analog to digital. Customers are securely fastened in the driver's seat, and many retail operations are clamoring to figure out how to respond.
Not since the manufacturing decline in the 1980s has an industry with so many workers faced such a profound shift as the one retail is in now. Having said this, the winners will be the ones that find the right balance between speed and efficiency. Speed will always be more important than size going forward. The key driver to speed and efficiency in retail is making sure the product is as close to the customer as possible. For the next several years, the primary focus will be on global supply chain transformation. One key aspect of supply chain transformation is finding the right balance between automation and human workers. The distributed workforce will include both robots and humans working side by side driving increased speed and efficiency.
The retail industry is the single largest employer in the US. One of nine American jobs is in retail. Retail will evolve to meet the needs of customers who expect to shop and purchase in ways that are more personal and individualized for them. A strong focus on customer service skills, interconnected capabilities (assisting with both physical and online shopping), and constantly adapting to the market are critical for the retail companies that will thrive.
Driving collaboration, communication, and critical thinking in retail  
Traditional training programs are becoming less relevant to the constantly evolving needs of the modern workforce. Many companies are applying a customer-centric model to product and service design, and learning organizations should consider how to apply that way of thinking to the learning experiences they design and deliver.
We need to look at talent development from a design thinking perspective and apply the components across learning strategies where it makes sense. This includes the technology used to design and deliver learning, but even more importantly, it includes driving awareness of the company culture and leveraging what's unique about it to help drive collaboration, communication, and critical thinking.
We are just beginning to understand the overall impact technology plays in HR. Like other key business segments, HR is challenged with transforming its practices to accommodate the effects of the digital transformation. HR should continue to focus on the key imperatives driving the transformation, with a central strategy linking people, technology, and culture. These are the constants in a high-performing workplace.
HR should also leverage the right technology in the right places to help drive people's performance, and not be overly concerned with technology just for the sake of technology. Having said this, technology is key to the digital transformation, and HR should help to ensure that the workforce is digitally literate. But the underlying factors behind the digitization of business are not all technological. The effects of globalization, aging workforces, broader age demographics, supply chain automation, and collaboration, communication, and leadership skills are all significant aspects of upskilling the workforce.
HR is already becoming more data driven in organizations that see value in fostering continuous learning. Data will bring about a deeper understanding of what challenges and pain points are really occurring in the workplace. Traditionally, many learning organizations focus too much on best practices and standard operating procedures (SOPs), when too often the majority of a worker's day is spent dealing with exceptions to SOPs. Analyzing actual learner activities and the data generated from that will help the learning organization to focus on doing the right thing.
HR should be a steward for bringing about awareness of how critical the work environment is to the overall work experience. Environment is a key driver in fostering deeper collaboration and more effective work practices, and should be a part of the overall employee experience. HR has a fundamental role to play in helping to shape the work environment of the future, including advocating for more health and well-being programs.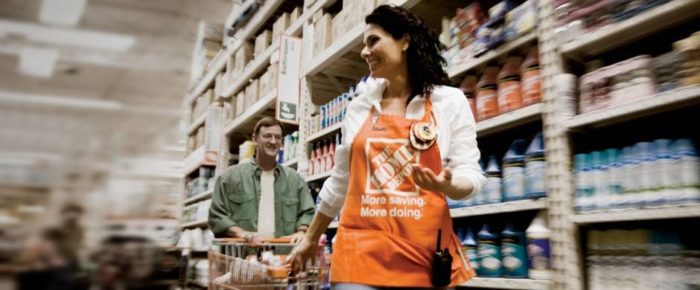 Knowledge-sharing is fundamentally broken in the majority of companies
HR has a fundamentally critical role to play in engaging the workforce mainly by amplifying culture, helping to build connections between workers, and developing more efficient and effective systems that employees use to get their work done. HR should focus on how to build a learning culture – creating systems and processes that encourage knowledge flow – by breaking down silos that trap knowledge inside of workgroups, by developing rewards and incentives to encourage cross-functional collaboration, and by helping to build sustained connections between disparate workgroups.
Knowledge-sharing is fundamentally broken in companies, large and small. HR can begin by taking some small steps to alleviate this. The first step is to stop taking the classic "training view" of business challenges or performance gaps. The learning organization will assign resources and spend upfront to build a training course, take people out of work to receive the training, and then try to gather some type of evidence to show that there was value in the training. A significant amount of resources are too often devoted to this exercise. Instead, focus on what you can do to improve the performance in real-time in the actual work context, leverage the existing systems and workforce to seek incremental performance improvement, and then determine if a more formal intervention is required.
Second, leverage technology to amplify the workforce's ability to build strong connections to expertise across the enterprise. Most of the answers are already in the workplace, not in the learning organization. Leveraged correctly, technology can be instrumental in magnifying the impact of employees from experts to novices in the workforce. This doesn't mean go create a new platform; people aren't looking for new systems. Try to integrate knowledge-sharing opportunities into the work systems that already exist.
There will be more focus on data science, leadership skills, business acumen, and employee health and well-being. It's in a company's best interest to look at what affects the workforce outside of the four walls of work. The US is undergoing an epidemic in weight-related issues and mental health that greatly affect workplace performance. Smart companies are able to leverage their scale to offer well-being programs to their employees.
All hiring managers should wake up every day thinking that the smarter people are working somewhere else. Attracting and retaining top talent is an ongoing challenge for any enterprise, and a strong focus on the employee's experience from the first touch point all the way through their career journey is critical now.
Integrating opportunities for how people like to work, what motivates and engages them, and connecting that to the business imperatives are critically important. It's no longer good enough to tell people what to do and give them a review of their performance once a year. Today's companies need to build passionate, loyal employees who feel like they're doing great work.
Major future of work predictions for 2027 by Brandon Carson
Learning will be even more important to the success of the worker, but learning will be heavily embedded into the context of the work.
Digital literacy will be a must. All workers at all levels will interact with technology to get their work done. Systems will be more complex on the back-end, but must be easy-to-use. Public education won't be doing enough to prepare workers for this technological requirement, so companies will need to invest significant resources to digital literacy. They would be smart to recognize that now and start building artificial intelligence into work systems to provide intelligent assistance at the moment of need.
A large portion of routine and entry-level jobs will be automated. Almost 50% of all jobs in the US are vulnerable to automation. There will be a need for more creative, innovative people in HR, and more leadership and management skills.
 Click here for your demo and see how Rallyware helps enterprises with large sales forces cut expenses, drive revenue, and transform operations.
News and Insights on Workforce Training & Engagement
We're among top-notch eLearning and business engagement platforms recognized for effective training and talent development, helping to empower distributed workforces
Subscribe