Retail
Turn order takers into order makers
Using our all-in-one platform, transform frontline operations and drive performance with smart technology that adapts to each seller with data-enriched, goal-driven sales actions.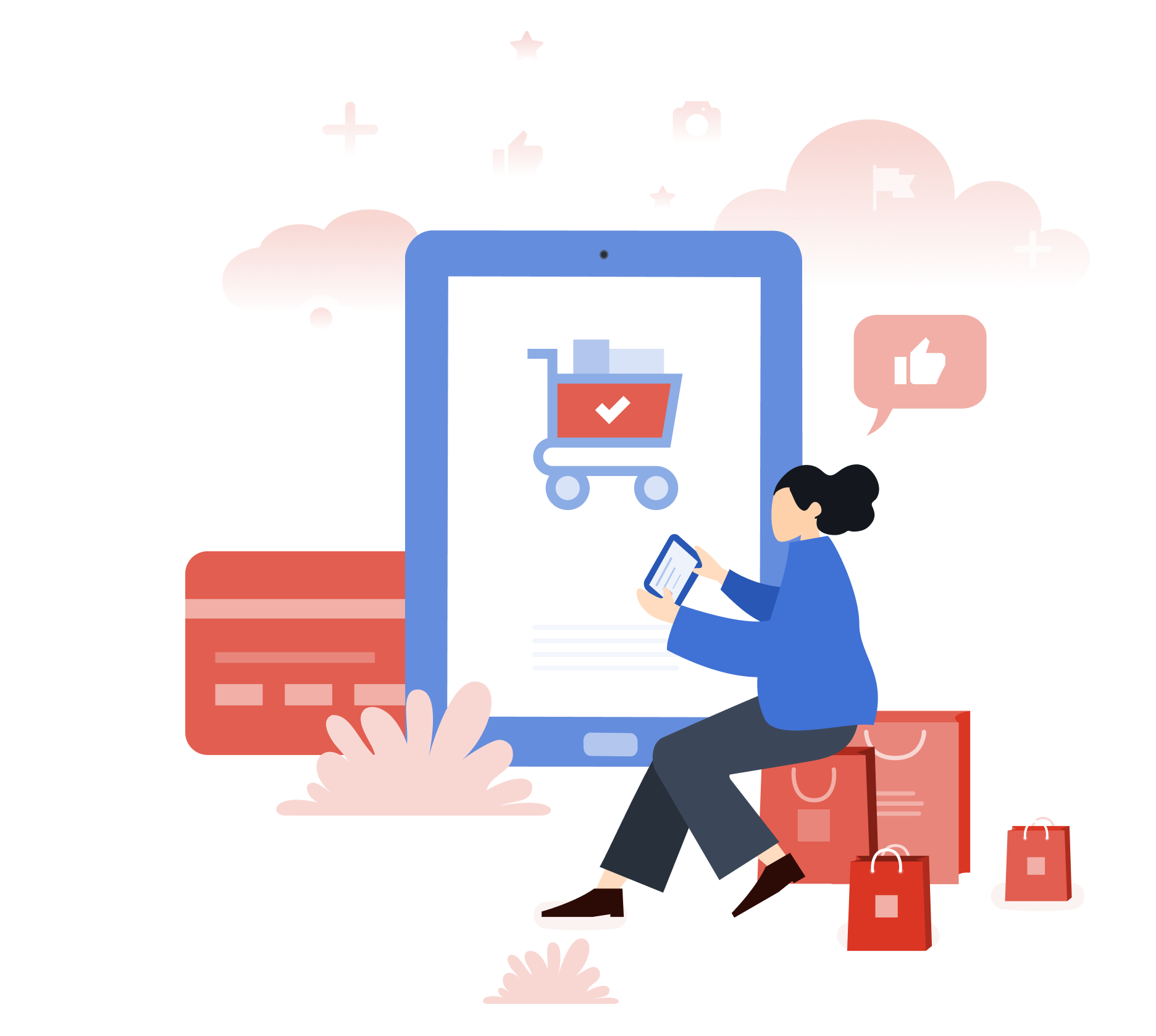 Key Challenges
With shifting market conditions, how can retail companies…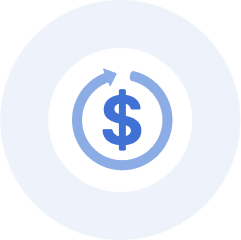 increase sales conversions?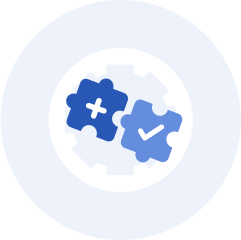 collaborate with brands?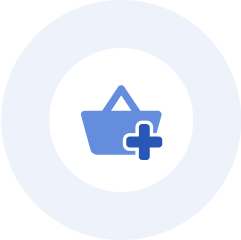 increase basket sizes and transform CX?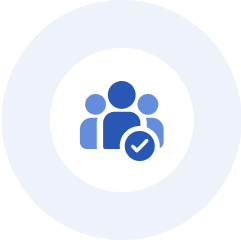 get the right comms to the right person?
Rallyware enables retailers with the following...
01
Performance Enablement Hub: Provide a single, all-in-one experience for each associate, with data from multiple locations flowing into one platform to personalize each seller's tasks, activities, and suggestions to be as meaningful for the as possible.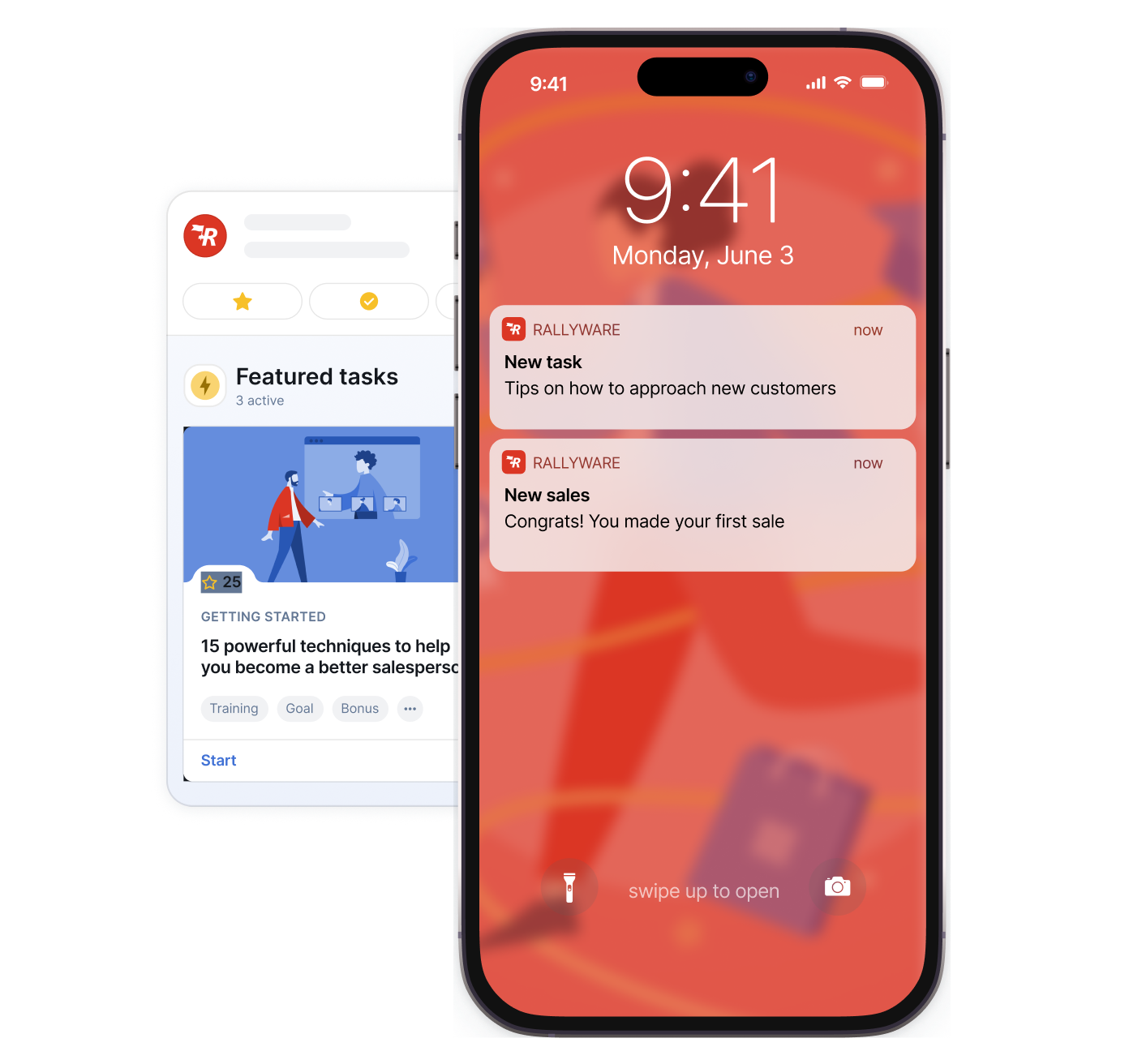 02
Sales Incentives & Gamification: Boost goal-based sales performance with visualized goal progress per seller, customizable rewards, leaderboards, prizes, and other frontline motivators, transforming customer relationships by activating associate potential.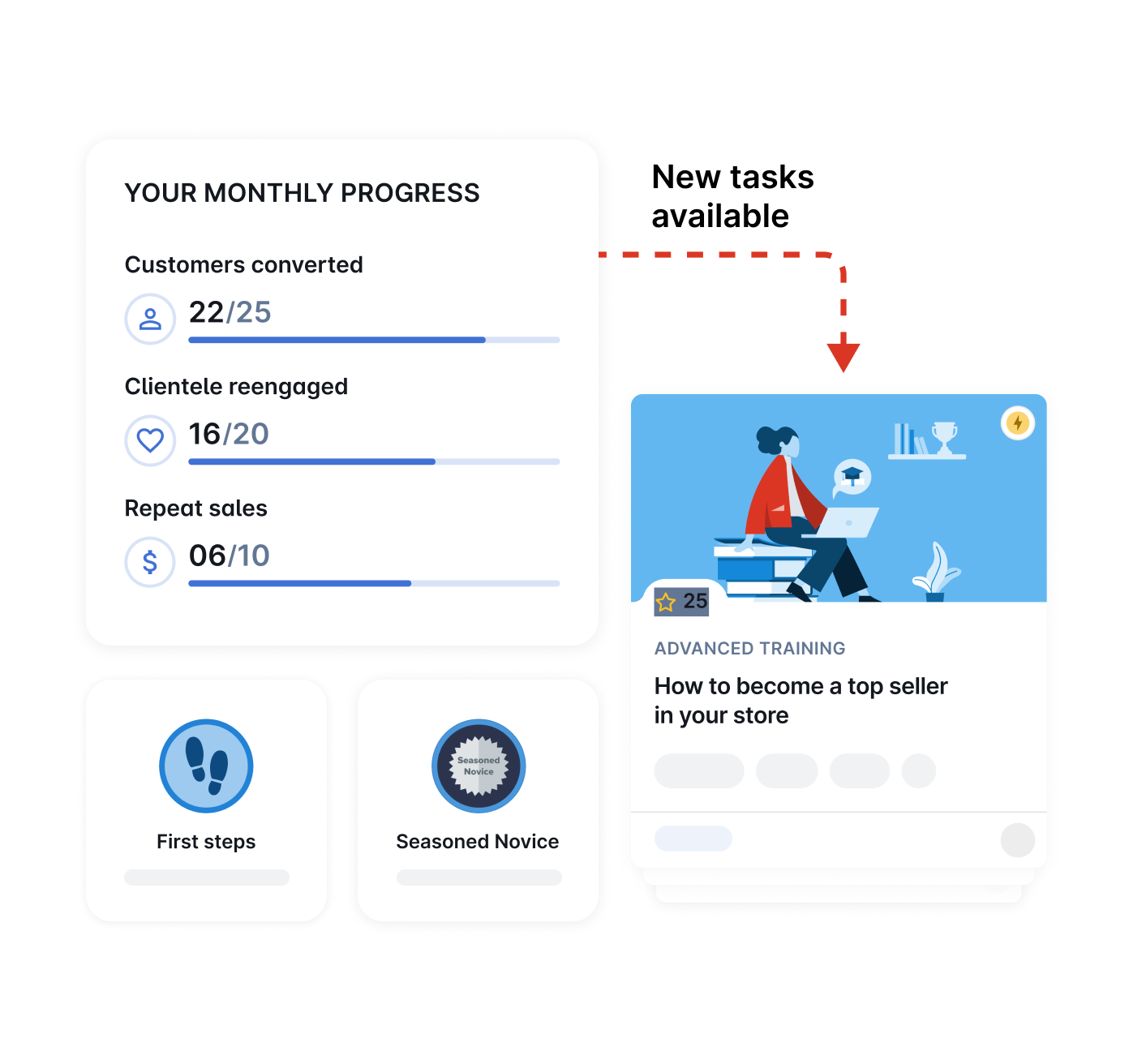 03
Clienteling: Optimize the frontline for robust selling with the ability to track and retain customers, automate to-dos, message clientele, and more, all folded into a single, smartly personalized platform for operational transformation.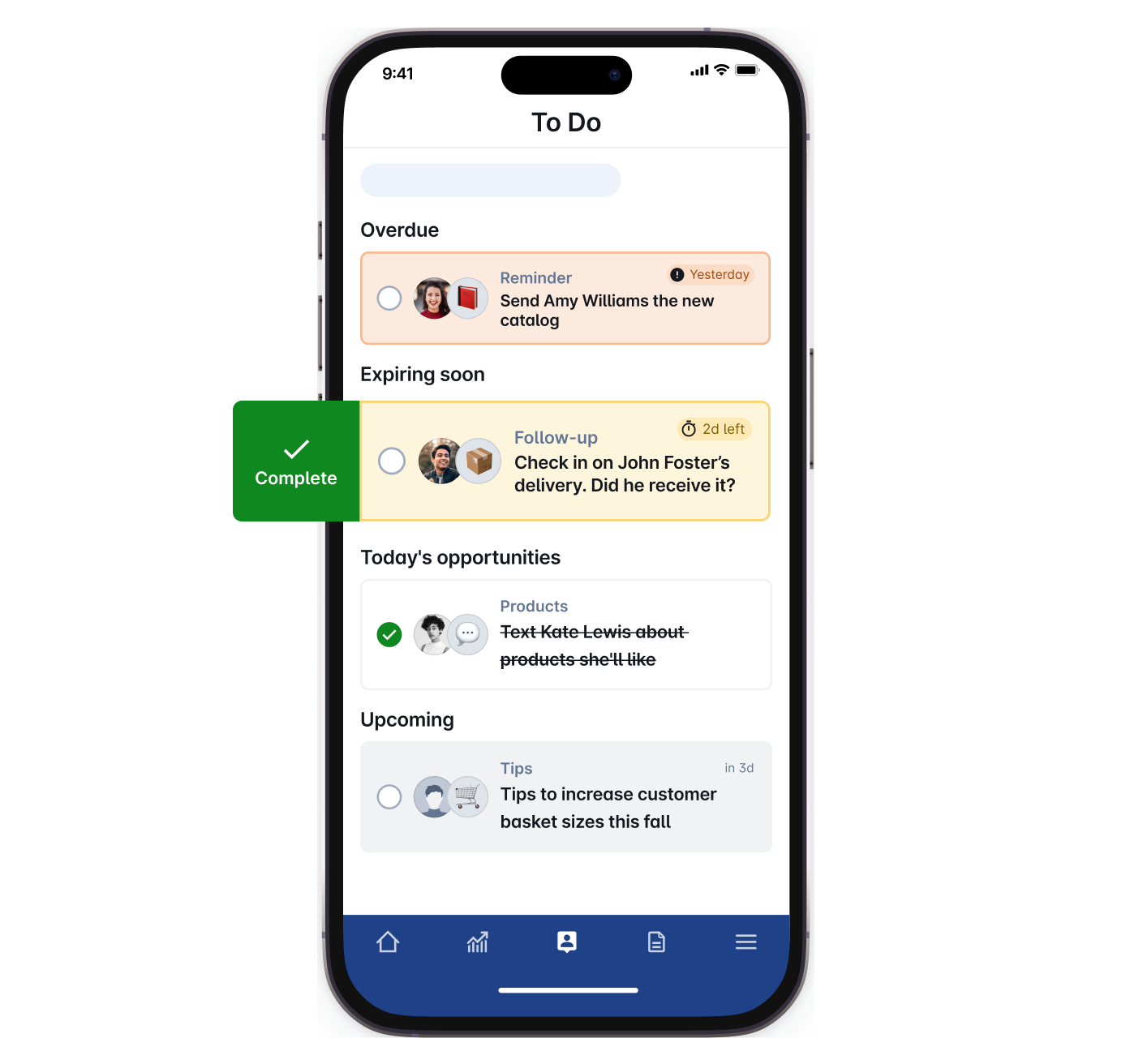 04
Communications: Connect frontline and managerial employees across stores, departments, and shifts with communication tools to drive organizational coordination and planning at scale, and segment messages to specific user groups if needed.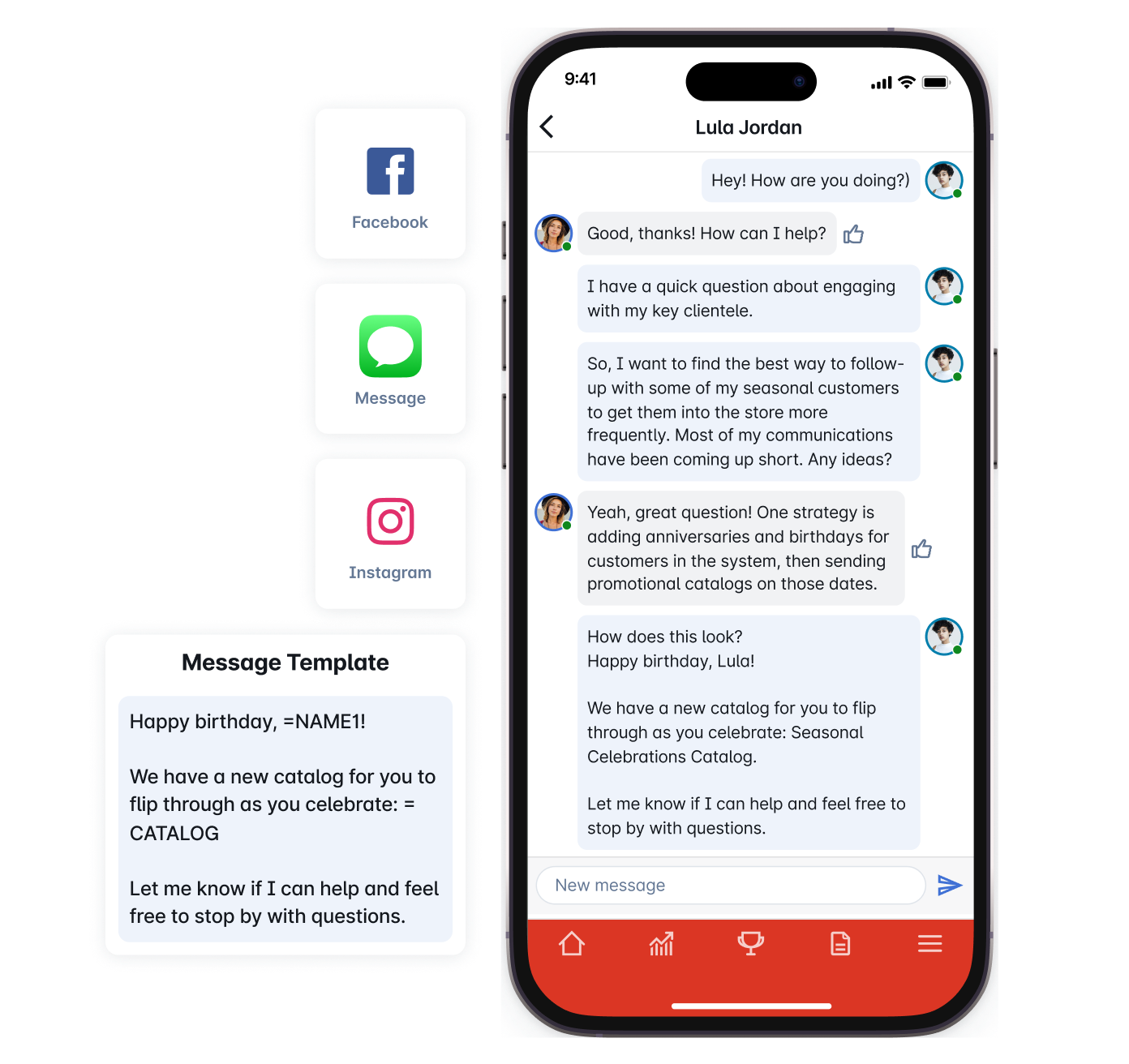 05
Learning & Development: Enable associates for more informed and engaged selling with automatically personalized onboarding, training, and continuous learning content, helping each seller and each store represent the brand with excellence.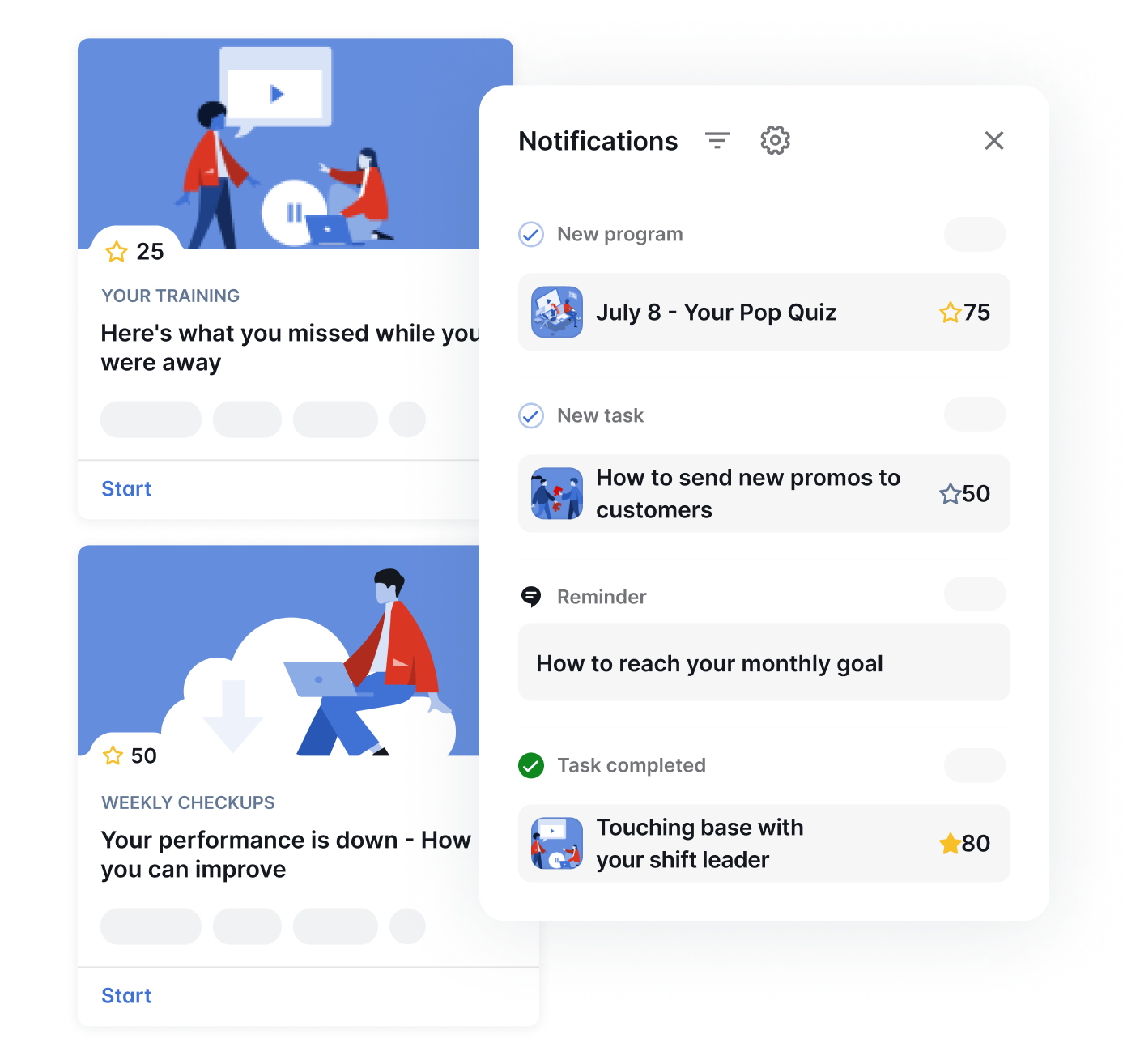 06
Analytics: Equip corporate leaders for the unpredictability of market and consumer behaviors with real-time data, macro-scale analytics, and micro behavioral insights to interpret frontline patterns and guide HQ decision-making.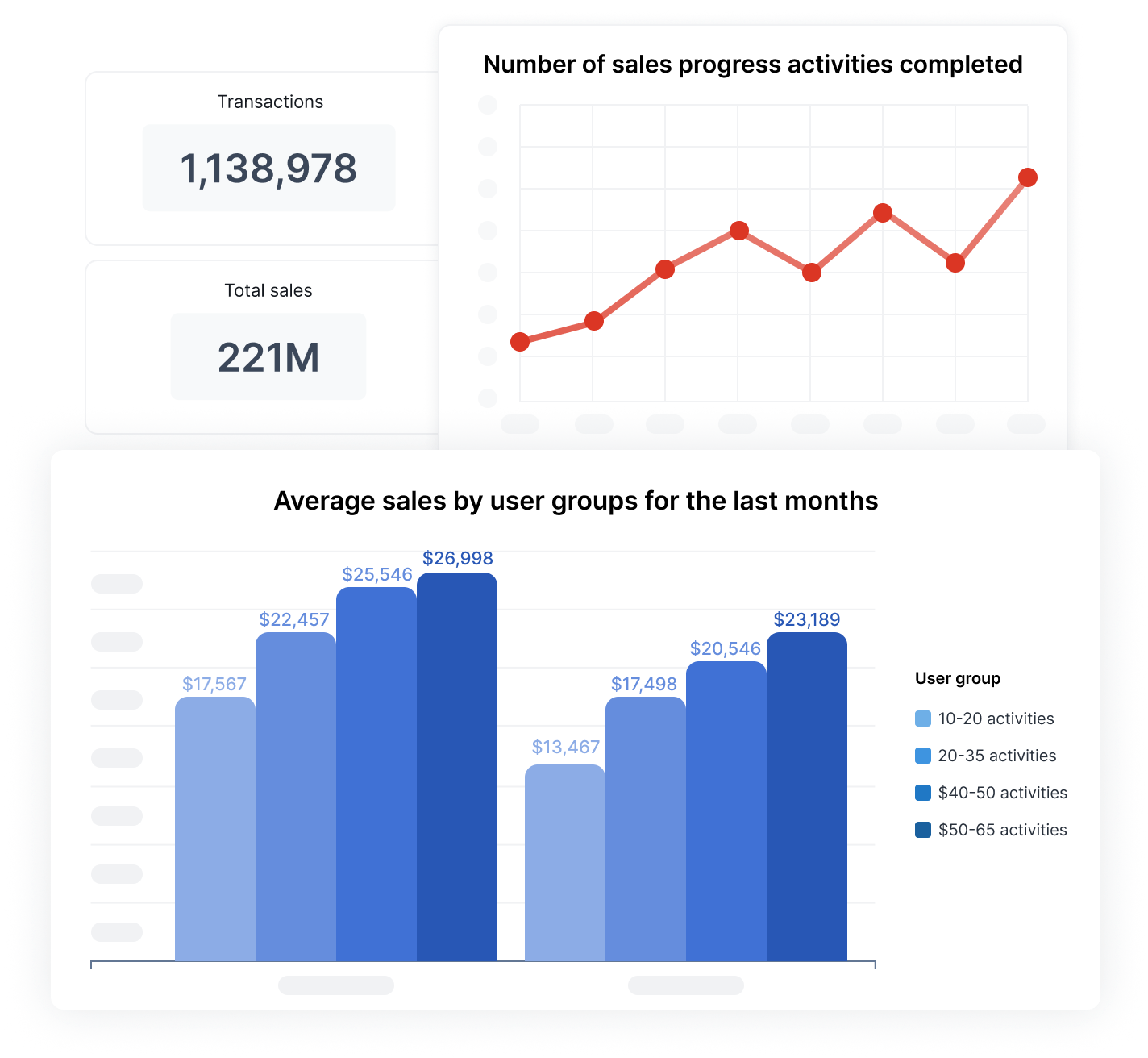 07
Tool Consolidation: Bring together multiple tools under one company-branded app experience, including intranet, comms, learning & development, asset management, rewards and incentives, and more.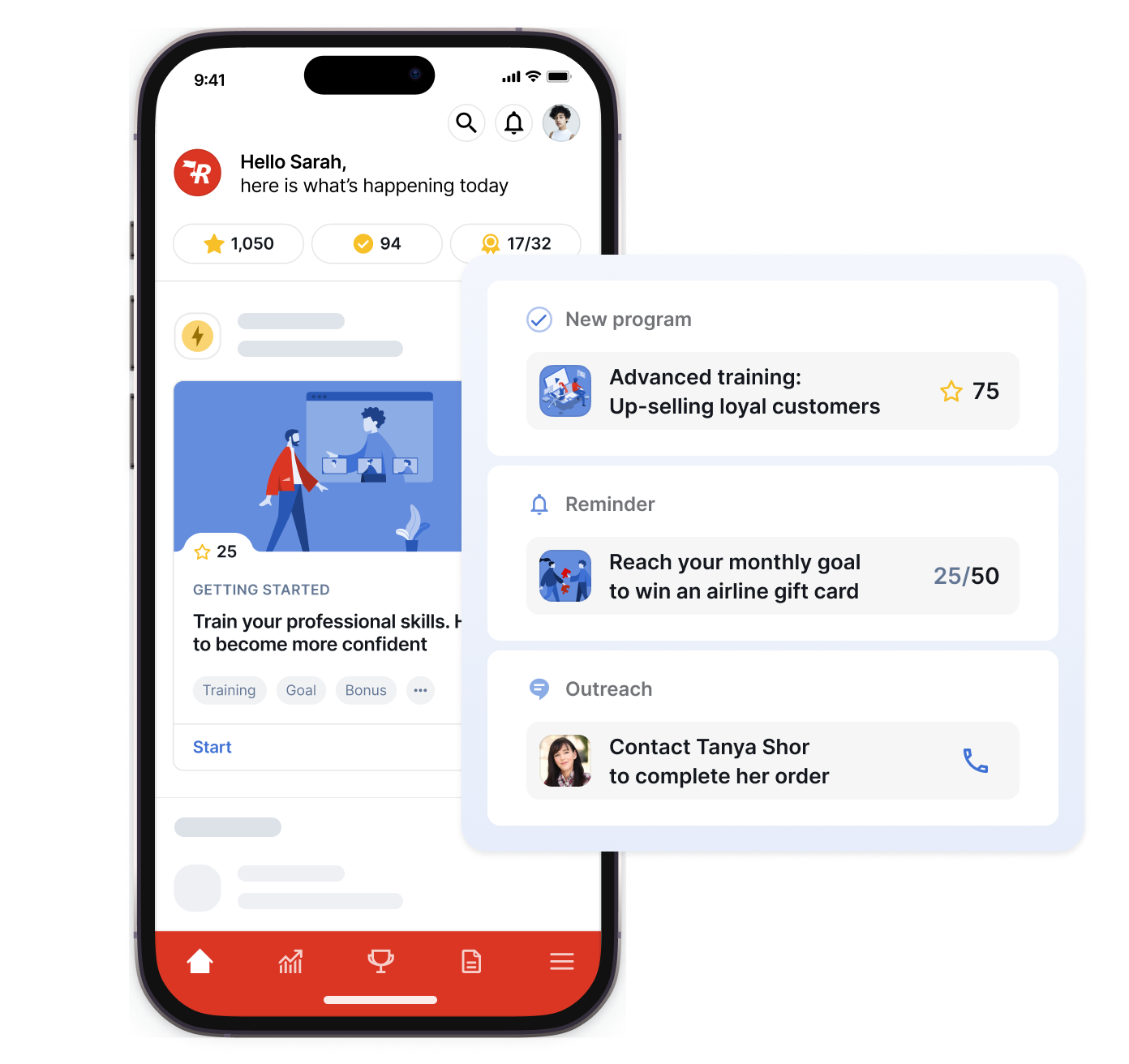 08
Data Integration: Use external frontline data integrations to trigger the right content and communications and drive the right sales behaviors.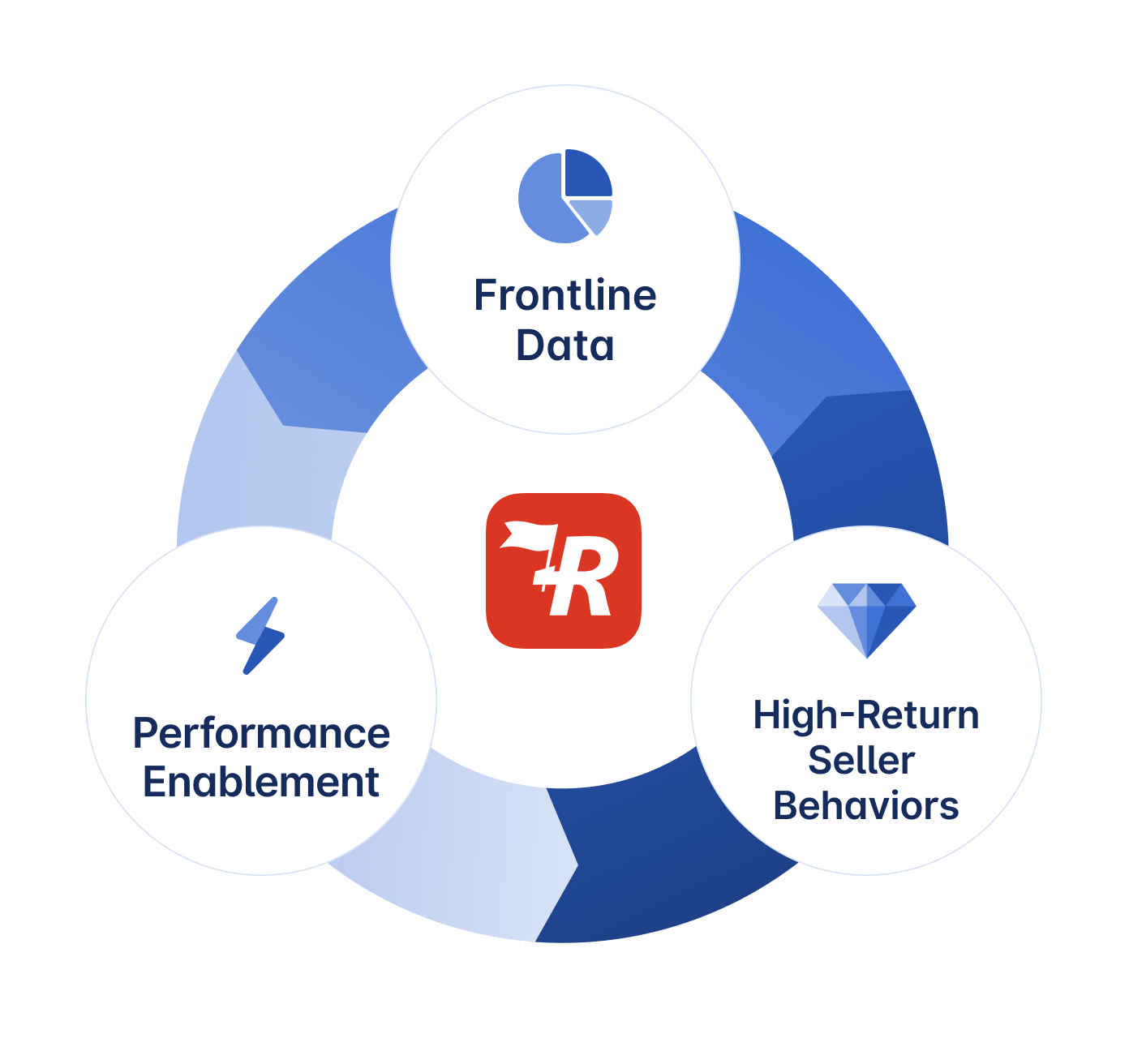 09
Brand Collaboration: Leverage your network of brand partners to jointly support content creation and distribution, manage incentives, and target opportunities and threats in sync.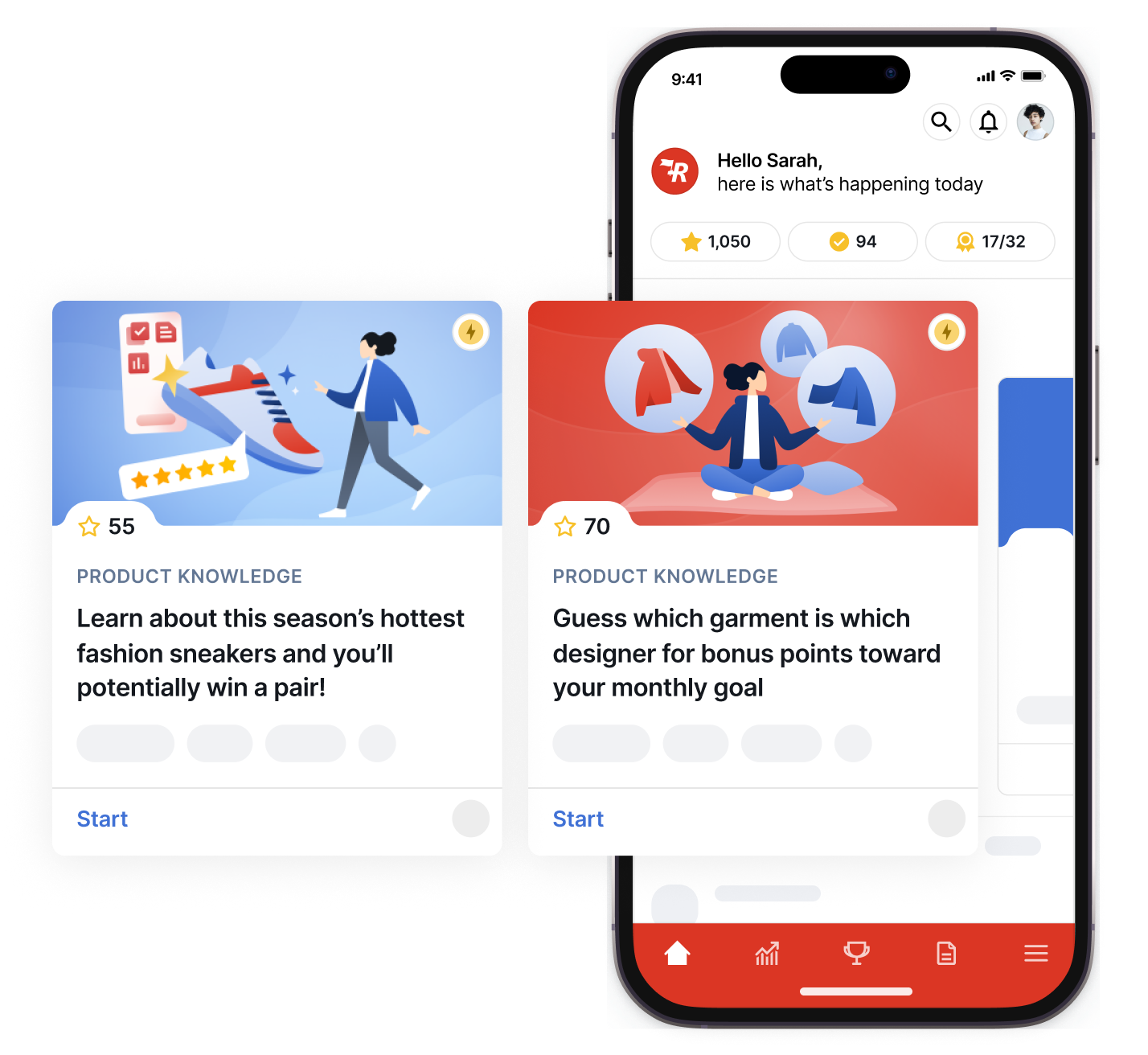 Companies trust us







What our customers have said
"We hear from sales associates in stores that they are really using the network and they feel more confident as a result…Those are great stories for us."
Marketing Director of AMG Group Ltd.
"It's fantastic. As a business, we've benefited a lot from it…There are a lot of factors to consider when looking at the definitive ROI, but the sales total speaks for itself."
L&D Content Developer, Go Sport
"The flexibility, the functionality of the platform, and the real world applicability of it were the difference makers. I can tell that they are looking at the problem from a user's standpoint in the real world. how quickly can we get this stuff out, how quickly can we look at it."
Direct of Retail Experience and CX, Hibbett Sports
"Because the turnaround of staff is becoming greater and the age of the staff is becoming younger, there was a real need to find a way of supporting our live training events in a way that would maximize knowledge retention and amplify the message we were delivering.."
Training Manager, Equip Outdoor
"In the decision-making process this was a clear reason: because we noticed that we could do it ourselves. We didn't need any third party who builds content for us, rather we are simply able to arrange it ourselves. I can explain to my colleagues in a half hour what to do and they can do it."
Head of Training, Accell Group DACH
"We can really motivate our staff to continue to make good quality content and keep people engaged by the numbers that we can get through the analytics. And we can also see it's worth our investment⁠—in terms of monetary ROI we're not going to see in the first three months which we understand. It's going to take a little bit of time."
Former In-Store Experience Specialist, Amer USA
"The accounts team actually sent me a link saying, "Here's your logins, you can have a look at how things operate. We'll do an onboarding call, and we'll explain in detail how it all works," but at that stage I was already fully running because it was very intuitive, very easy to figure out, so I already had my own content posted and people invited by the time we even had the onboarding call. No time to waste!"
Robert Diehl, General Manager, Wolfi's Bike Shop
The right activity at the right time makes each seller a top performer.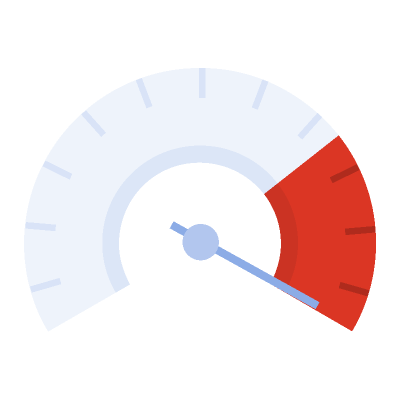 +25%
Faster Onboarding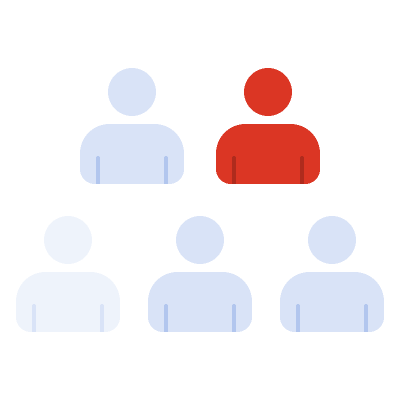 +47%
Improved Workforce Engagement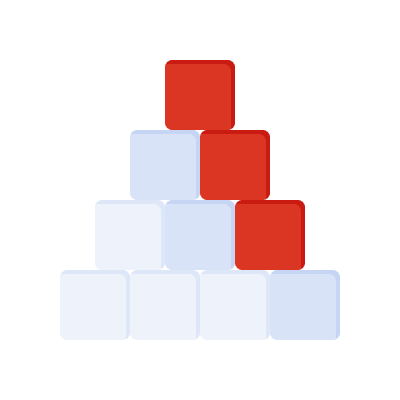 +32%
Increased Workforce Productivity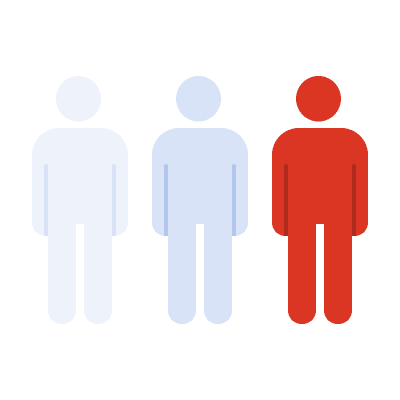 +43%
Higher Retention