Incentives & Recognition
Motivating Activities and Behaviors that Drive Business Results
Reward the members of your workforce for their efforts both small and large, and the day-to-day contributions that they make, to automate positive behavioral changes that feed back into ever-higher business results.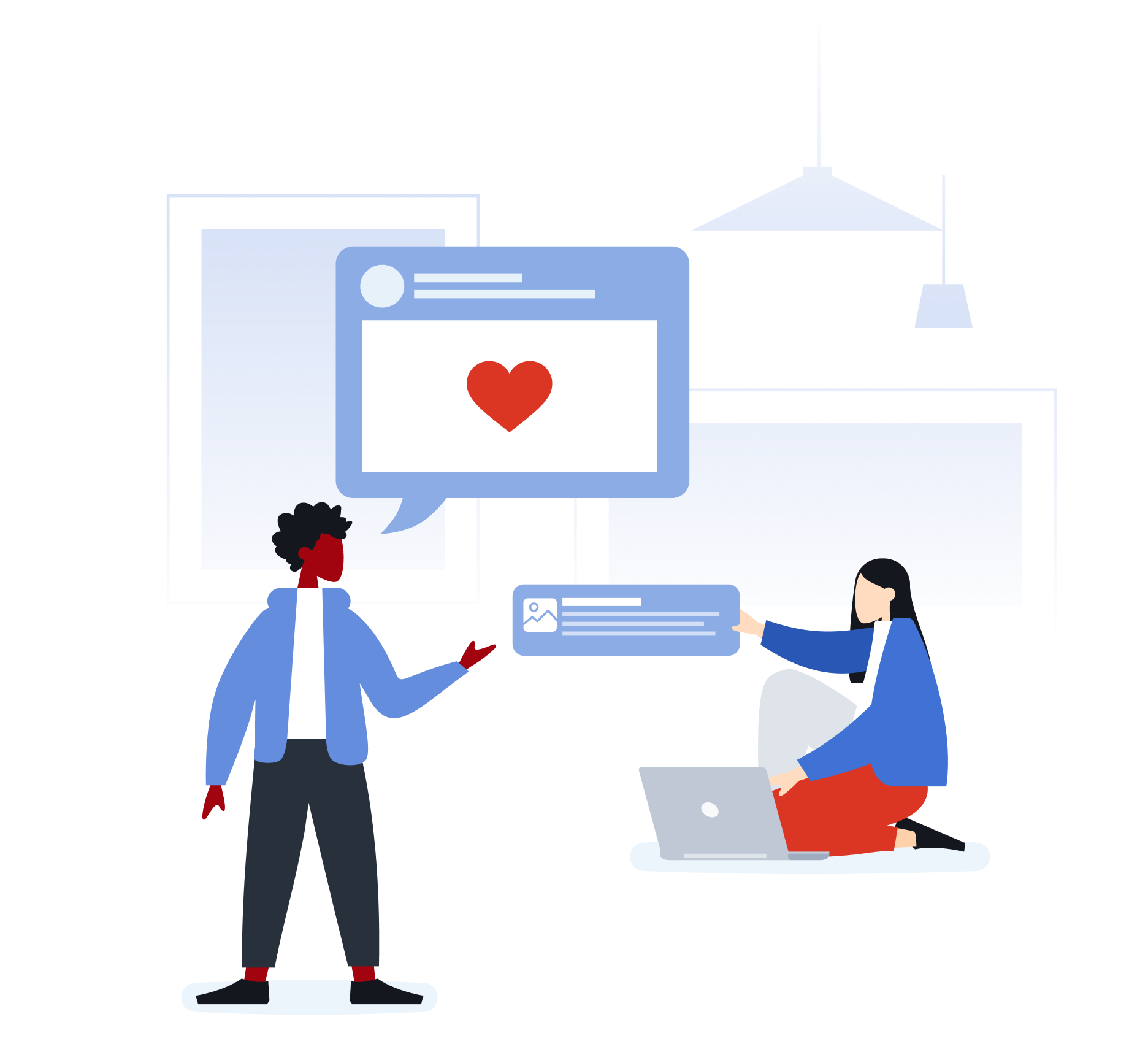 We do this by providing...
01
User Experience That Drives Results
Incentivize the just-right activities for each individual's contribution toward business KPIs and the company's growth, rather than solely rewarding the end results.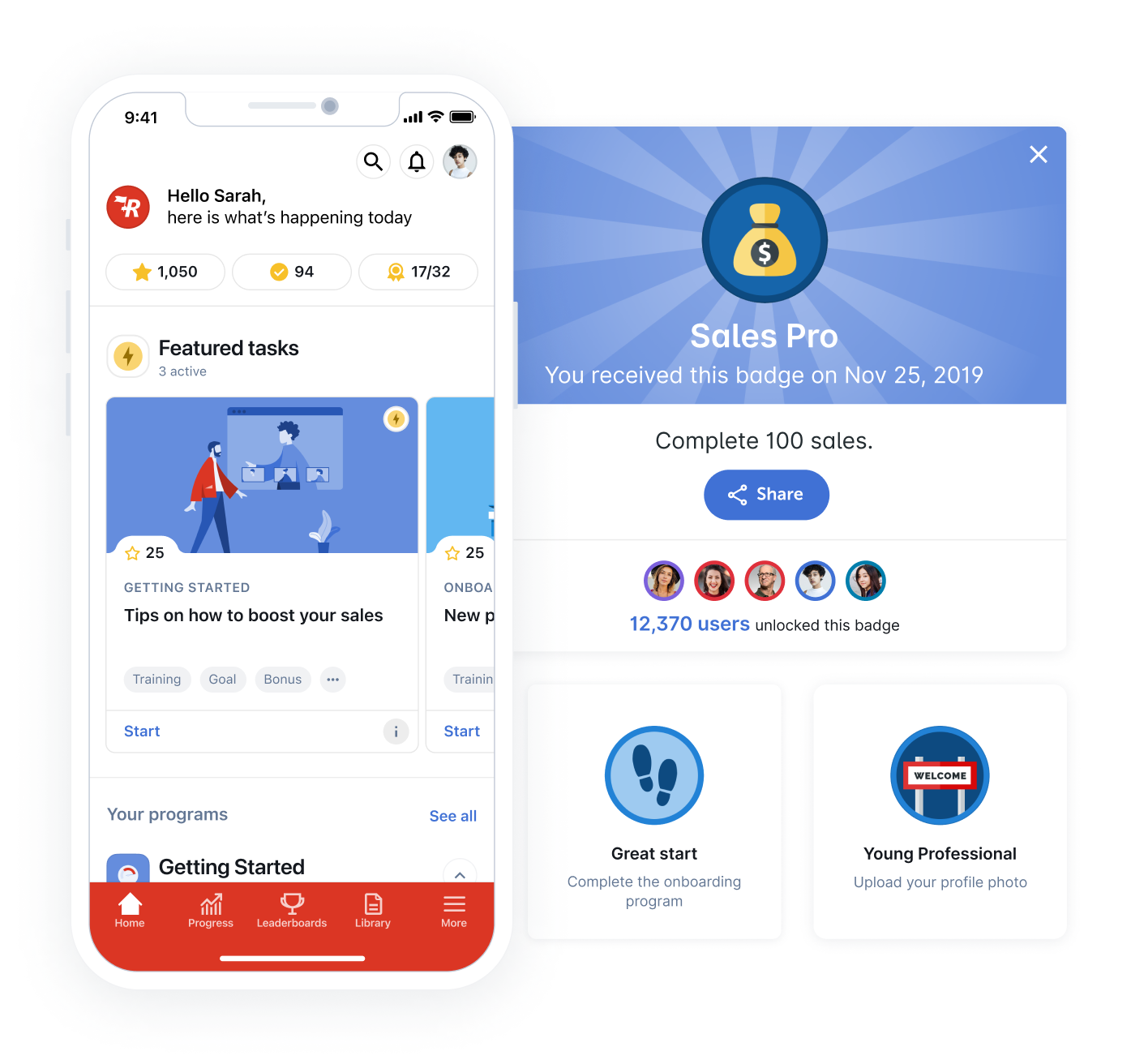 02
Visualization of Goals & KPIs
Inspire results with personalized and unique dashboards, providing users with real-time visibility into their current progress and performance, and making success easier to see.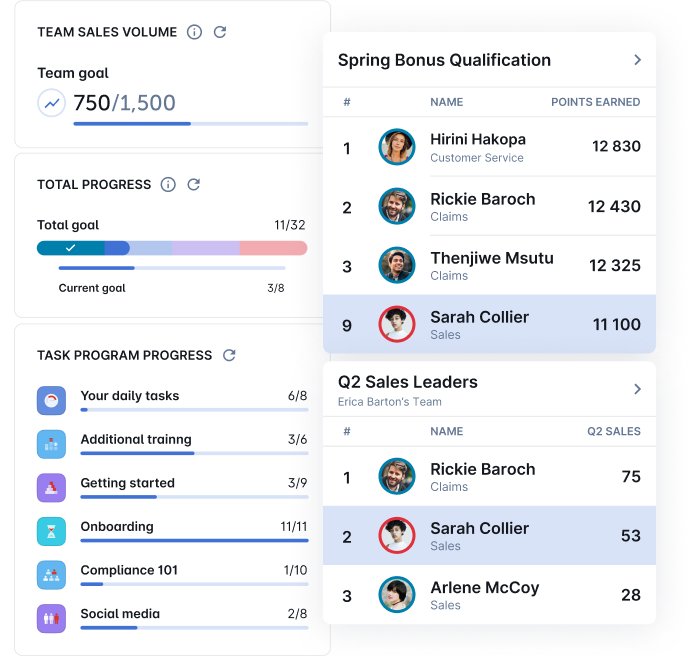 03
Personalized Next Steps to Success
Trigger the right personalized learning activities to the right person at the right time for desired behavior changes, to optimize their journey to success and create ideal business outcomes.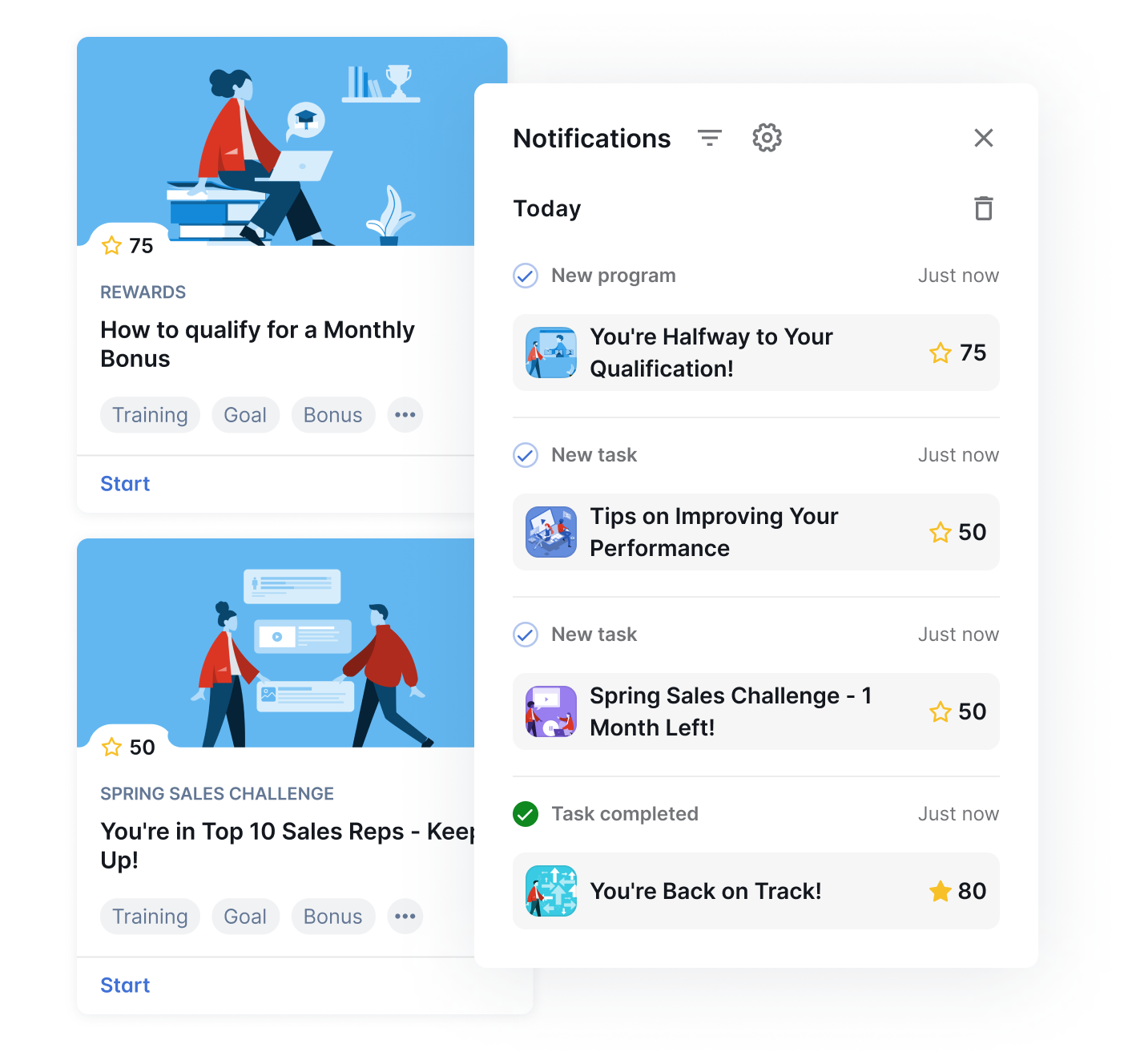 04
Friendly Competition Among Teams & Peers
Allow users to visualize and compare their performance against each other with custom, points-based leaderboards, boosting productivity and running up retention numbers in organic, collective ways.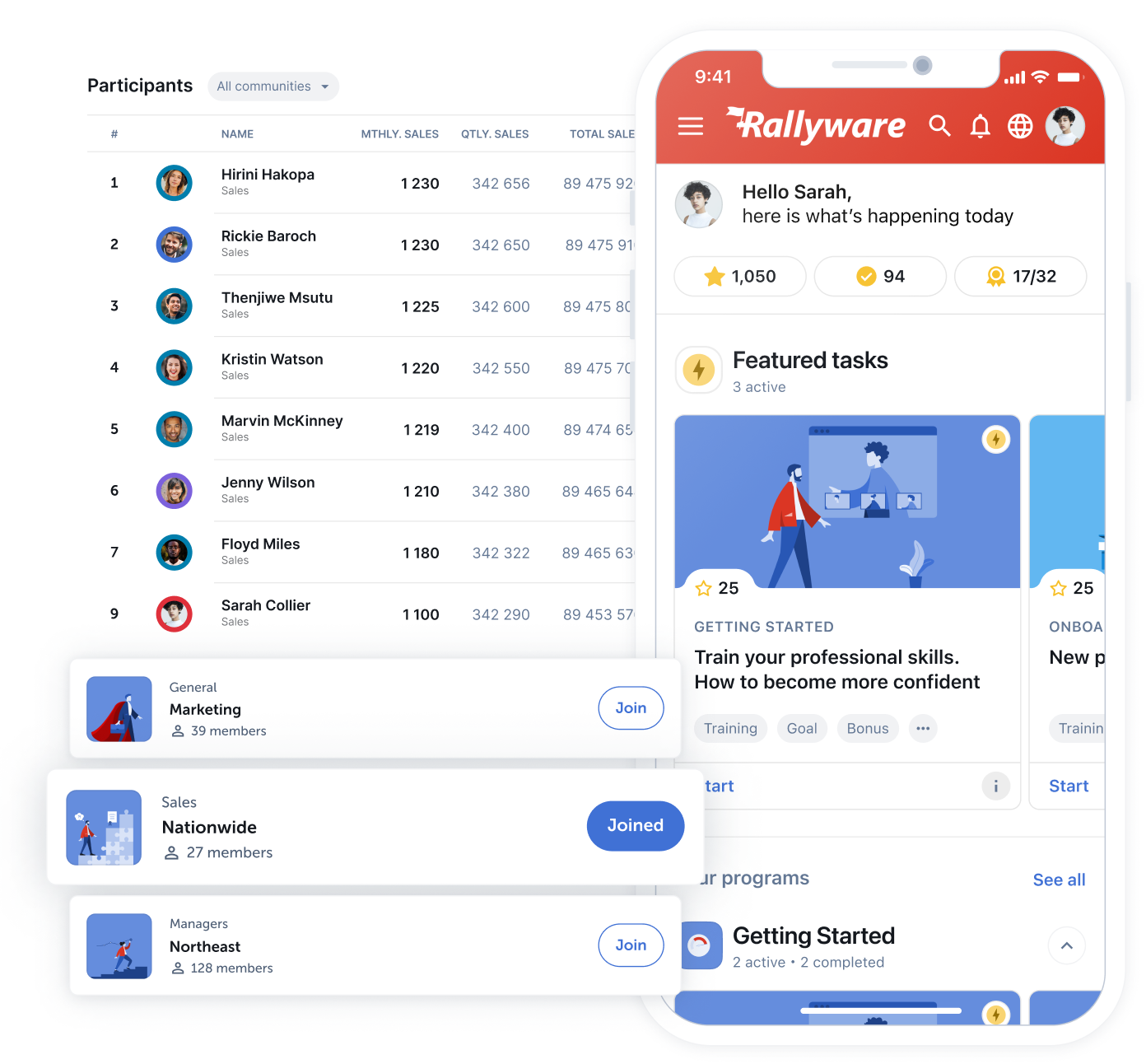 05
A First-Class Consumer Experience
Deliver a mobile-first approach and cater to evolving consumer preferences, allowing users to achieve smart objectives whether at home or on-the-go, accelerating their growth.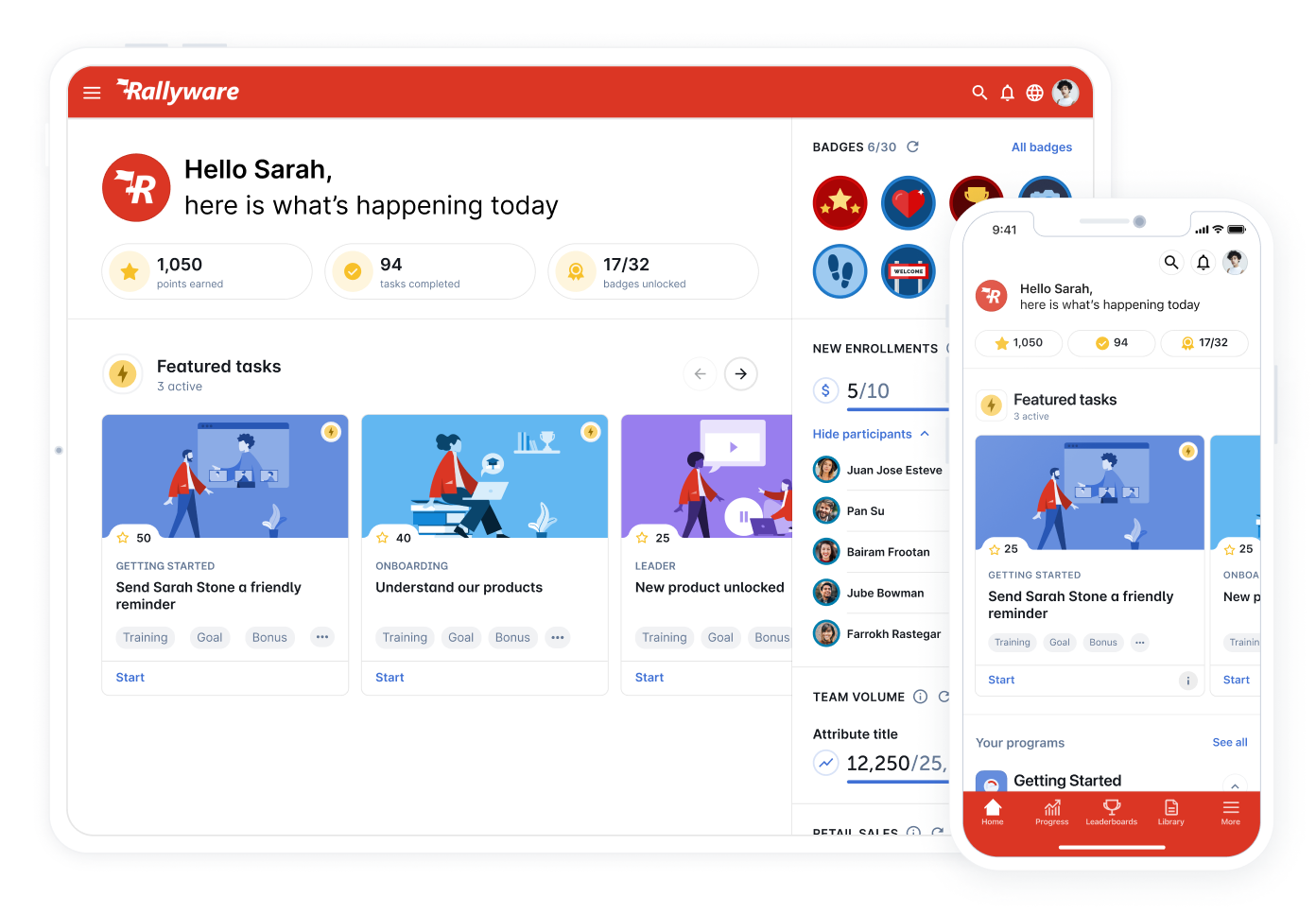 06
Insights to Inform & Plan Ahead
Harness performance data and people analytics to drive desired behaviors and boost ROI, tracking daily activities and performance, and providing leaders with valuable insights.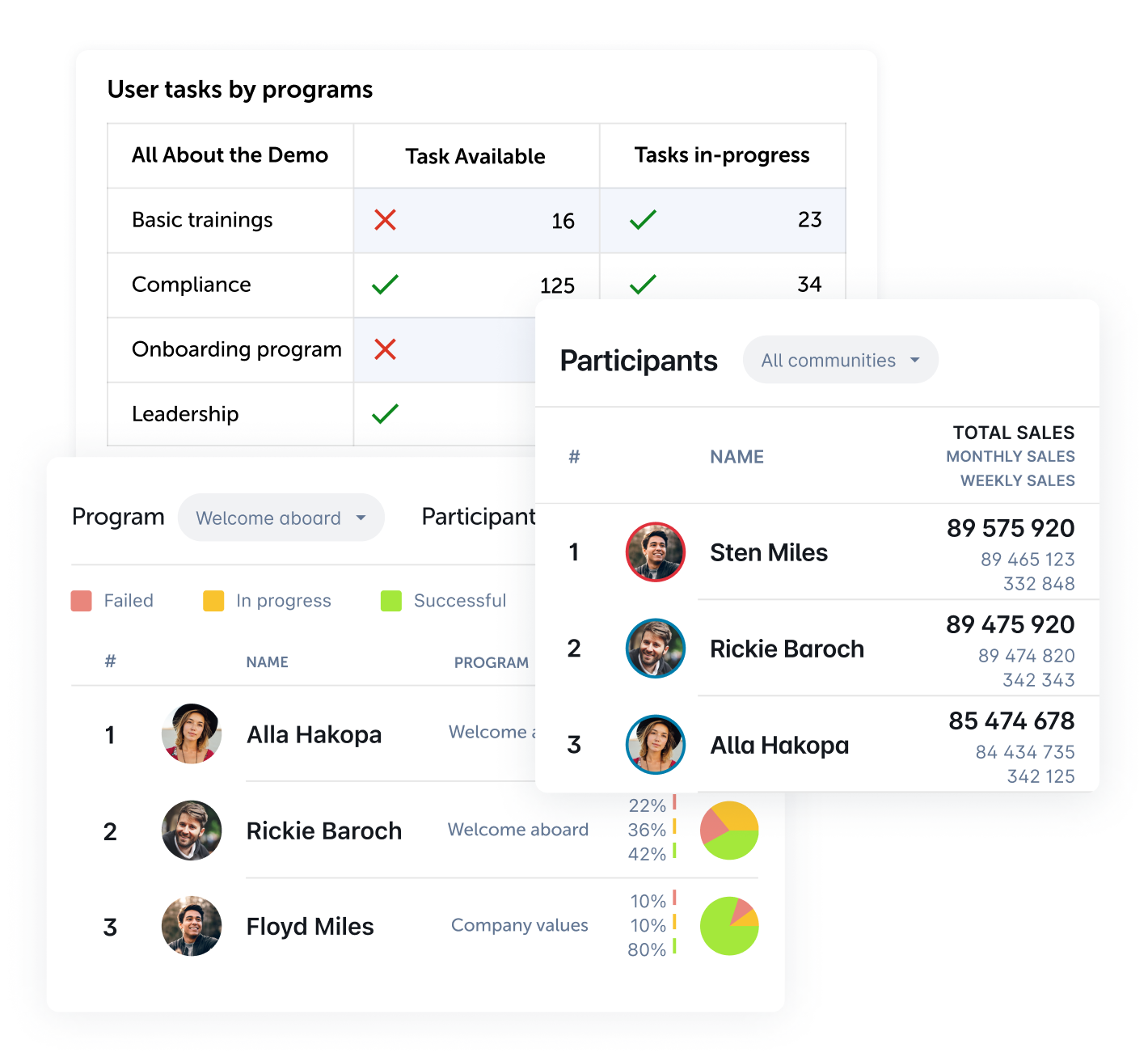 What our customers say
"We most appreciate the ability to personalize onboarding and training. Having the ability to increase engagement through triggered activities and a variety of rewards, coupled with the ability to house all resources in a digital library has been extremely beneficial to our workforce."
"Rallyware became for us an out-of-box solution with the features we were seeking, namely, brand customization, a level of gamification, leaderboards, API data integration, AI options, journey mapping, communication options and impressive reporting mechanisms."
"It was important for us to have such features as training, as well as a transparent system of incentives and recognition. Gamification for the achievement of the company's KPIs was also needed."
"The most interesting thing about this platform is the way the content is displayed, it is easy and pleasant to access. And of course the gamification attributes: points, badges and rankings. We launched it a short time ago and we are already having excellent results."
By delivering the right activity at the right time, Rallyware customers see: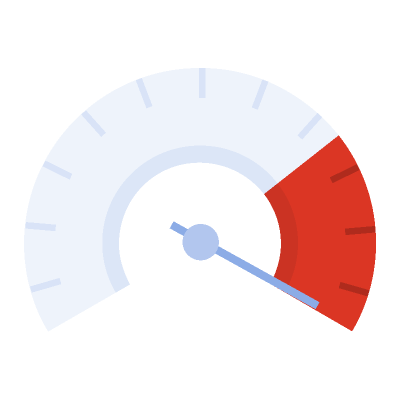 +25%
faster onboarding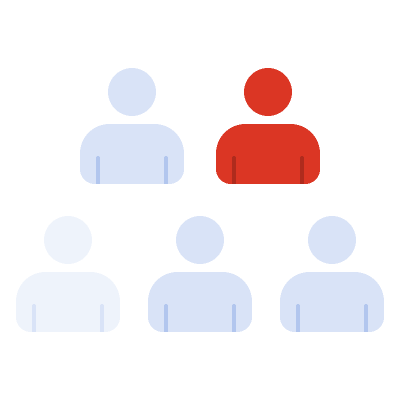 +47%
improved workforce engagement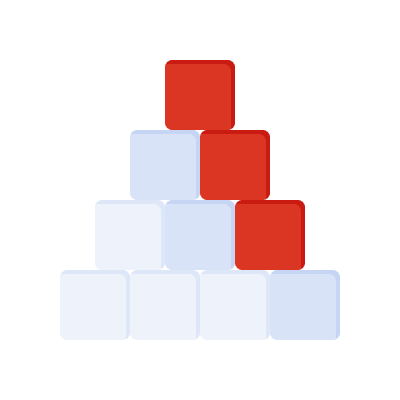 +32%
increased workforce productivity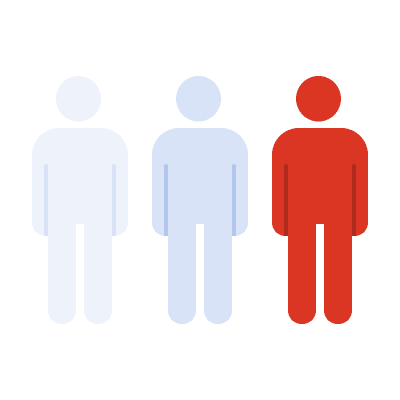 +43%
higher retention