How To Increase Retail Sales: 2024 Trend Report
A cause for celebration at 2023's National Retail Federation: the brick-and-mortar apocalypse many predicted has officially not come to pass; more than ever before, people are looking for personalized, in-store service, and brands are excited to harness consumer appetites to increase retail sales. While digital shopping and the gig economy are growing, in-store shopping is back.
But there's one hitch: customer expectations have risen in tandem with operational complexity. With more shopping options than ever before, customer journeys are increasingly difficult to map; new channels have "increased the potential risks along the path-to-purchase, resulting in negative experiences for the consumer," says Deloitte in their annual consumer review.
To increase retail sales in 2024, market leading brands are simplifying and streamlining their systems to serve increasingly complex shoppers. Below, we explore the top trends that brands should be paying attention to.
Record low customer satisfaction is making retail sales training more important than ever.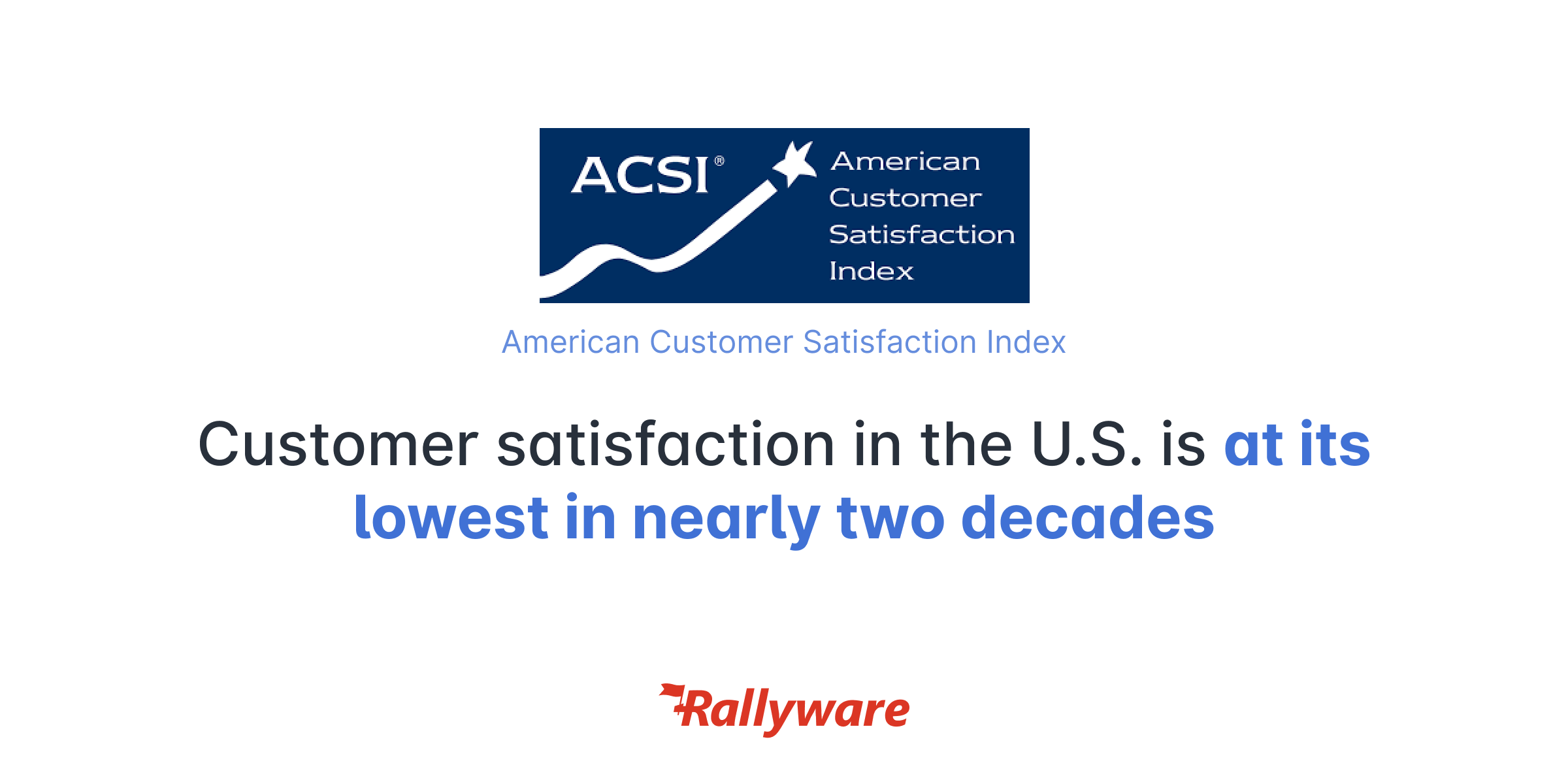 According to the American Customer Satisfaction Index, customer satisfaction in the U.S. is at its lowest in nearly two decades. Between stock-outs and continued understaffing, customers have been understandably underwhelmed by in-store experiences.
The implications are serious. As proven using time series data over the last 30 years, customer satisfaction is shown to be a positive predictor of stock market performance that reliably outperforms the S&P 500, according to HBR. Brands failing to execute their customer experience strategies are losing significant revenue and wallet share.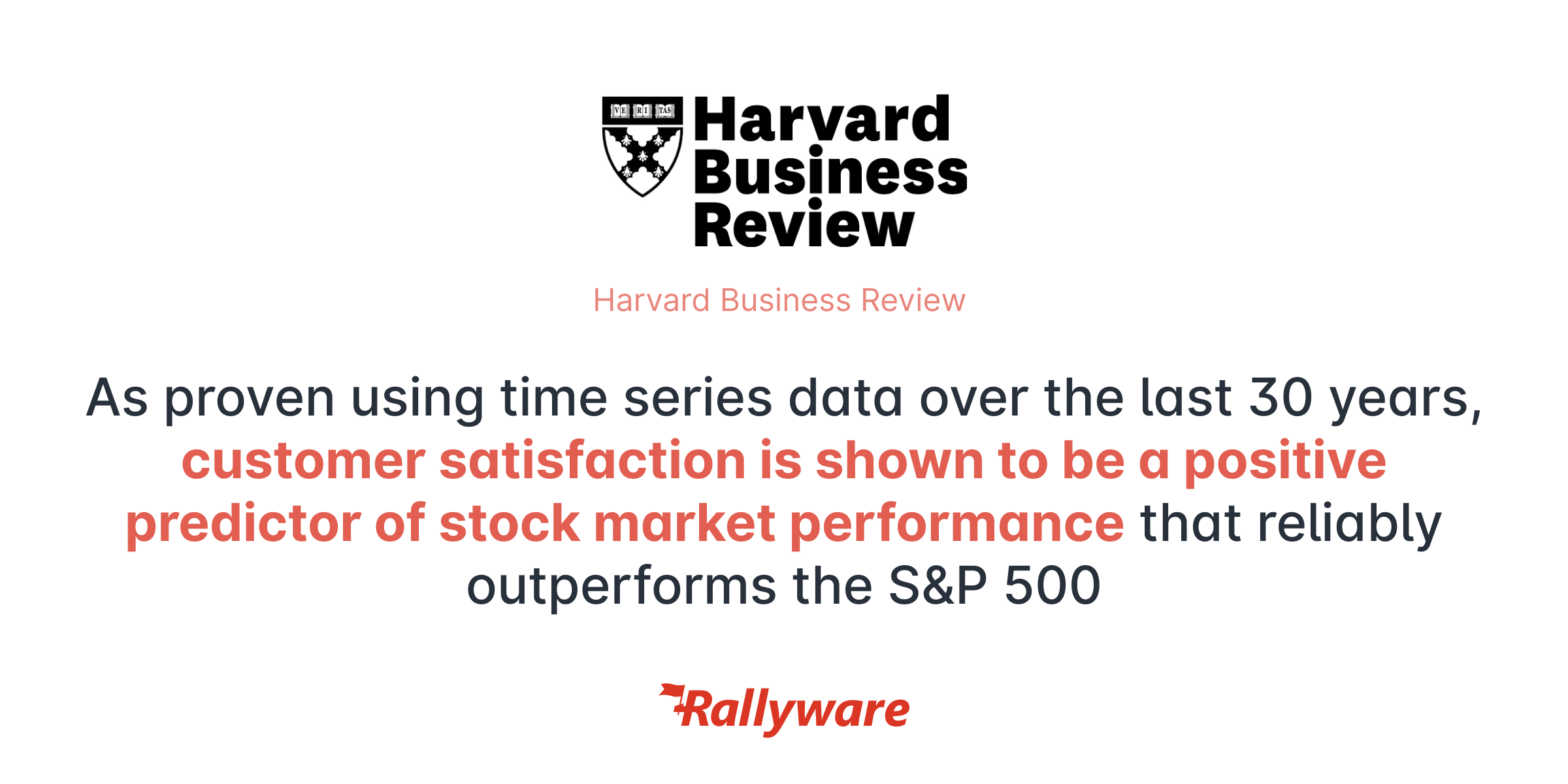 Labor shortages have made it difficult for brands to maintain their service levels, leaving many retailers in a do-more-with-less situation. Low associate knowledge and training is the number one threat to excellent customer service. Studies show that 39% of customers say that a customer service agent's lack of knowledge is the most frustrating aspect of poor customer service.
To maximize the efficacy of their existing sales force, retailers in 2024 have to be investing in truly effective retail sales training. But what makes retail sales training programs successful in actually boosting customer retention and sales? In other words, how can brands ensure the retail sales training they provide their frontlines is actually working to increase retail sales? 
Research says personalization is key to delivering effective learning and development. Companies like Avon have seen 124% increases in sales after adopting personalized training in their performance enablement suite.
Retail leaders are consolidating technology to execute on ecosystem strategies.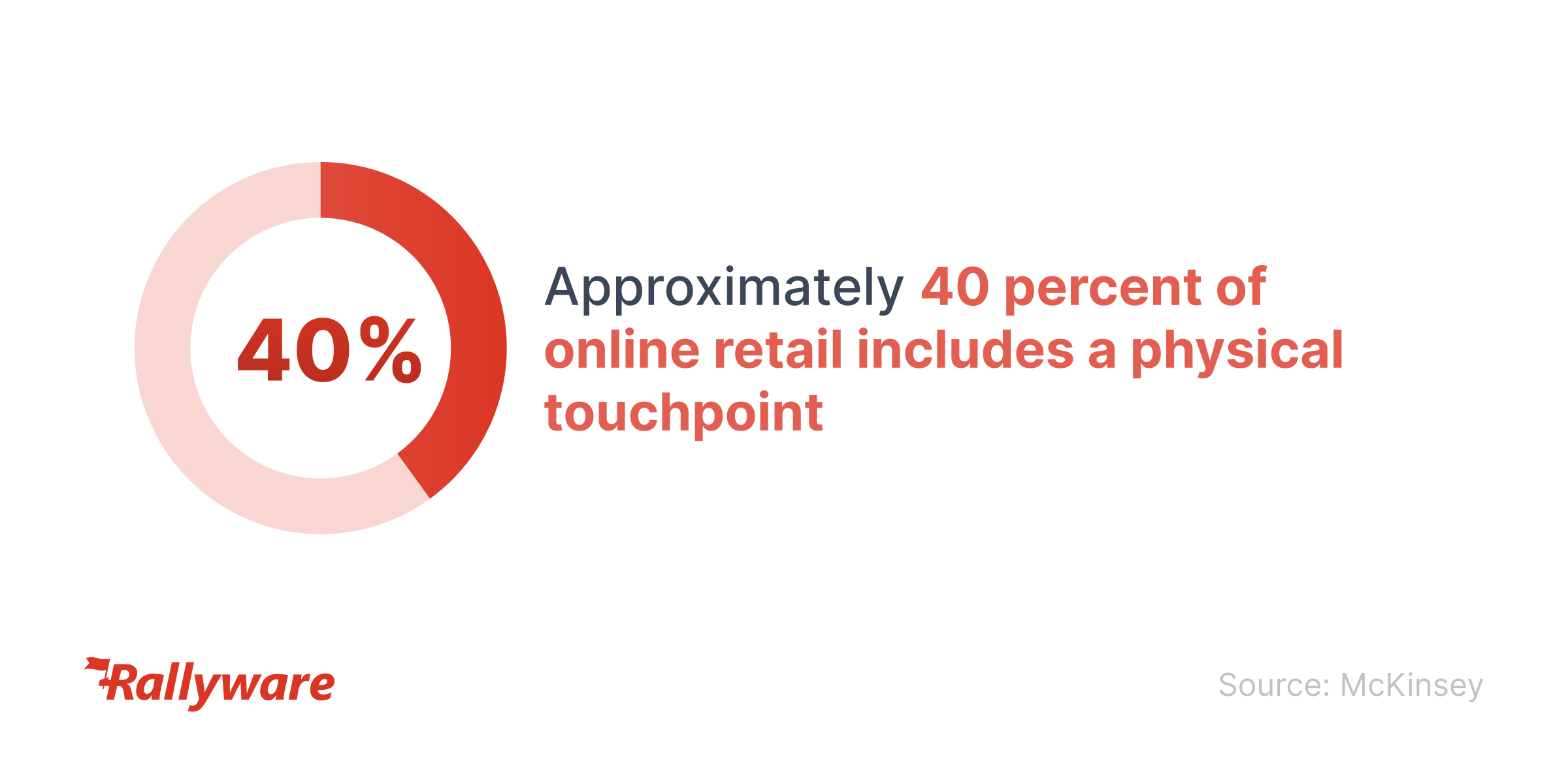 With "phyigital" shoppers moving between multiple online and in-store touchpoints, brands looking to increase retail sales in 2024 are simplifying omnichannel complexity by consolidating their technology. Consolidation reduces the maintenance costs of legacy systems, but more than that, it enables 360 visibility across channels. In 2024, brands looking to increase retail sales will need to optimize every touchpoint in their customers' path-to-purchase to compete with mature, integrated ecosystems like Amazon's.
As Bain describes in a recap of holiday 2022 retail performance, Amazon's consistent success is a function of the "ever-increasing power of its ecosystem—an extensive system of integrated offerings that creates value for all stakeholders (including customers, suppliers, employees, communities, and shareholders) while also strengthening and expanding the traditional business."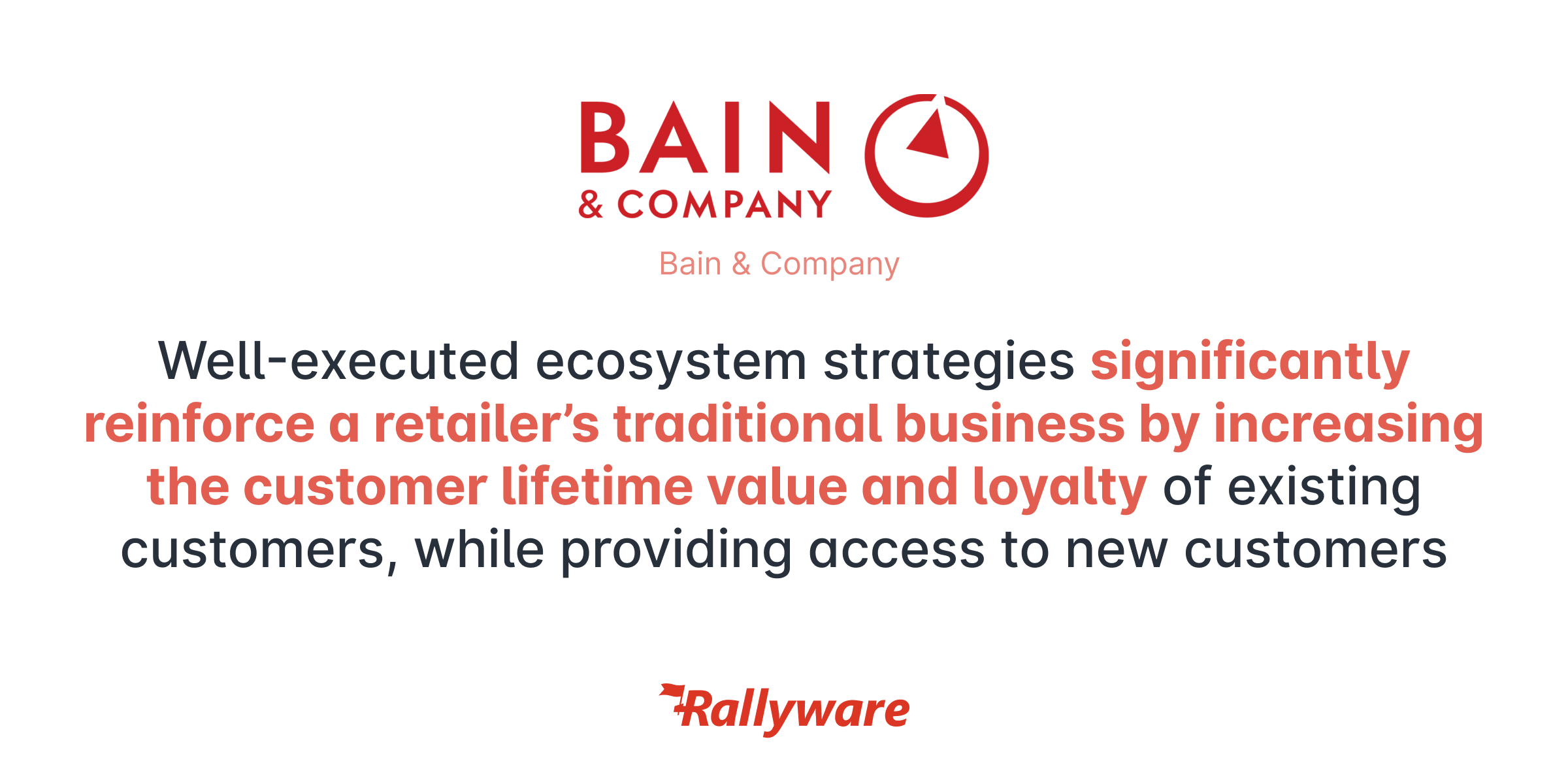 Well-executed ecosystem strategies are crucial to meet the needs of shoppers in 2023. Greater integration and visibility allows brands to extend the customer lifetime value of existing customers while expanding access to new ones. This kind of digital transformation is a priority for retail leaders in the upcoming year. In a survey which included 700 CIOs of some of the world's biggest companies, McKinsey found that in 2023, organizations are moving beyond modernizing infrastructure to reimagining the top of their technology stacks. 
Retail leaders are embracing new tools and technologies that will make an impact, in terms of operational efficiency and performance. A 2023 survey from Retail TouchPoints discovered that 69% of respondents saw their store operations budgets increase in some way over the past year, with most of their budget
going towards new in-store technology (62%).
Frontline optimization is front and center, with onboarding as a key focus.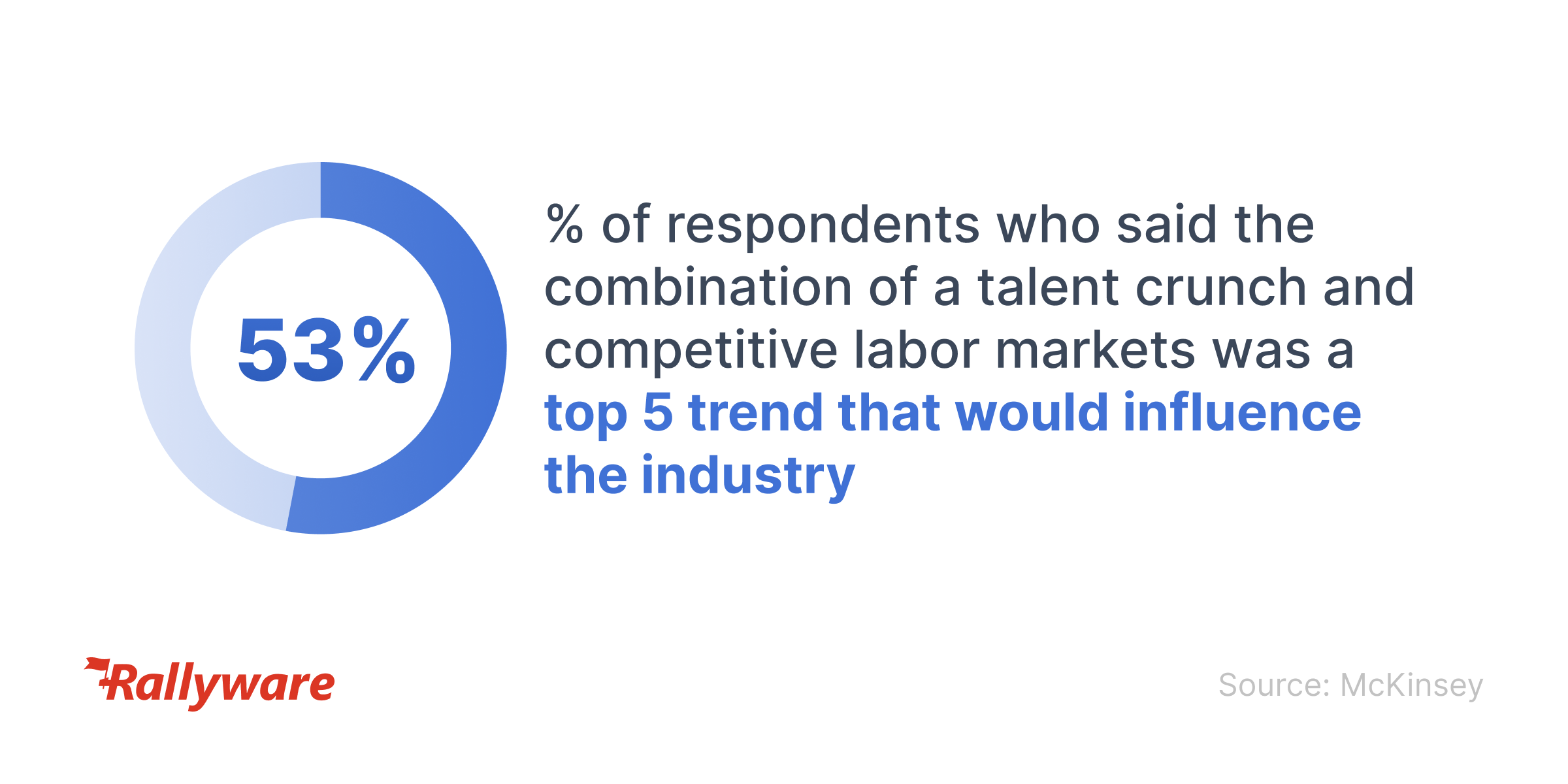 Much of the discussion at NRF this year centered on the frontline experience. Amidst historic labor shortages, retailers need to attract and keep their employees long-term. Retail, notoriously, has the highest turnover rate of any industry— it's been obvious for a long time that systems designed for frontline engagement and retention aren't working. Executives are certainly feeling the heat— 53% of respondents in a McKinsey survey predicted the impact of competitive labor markets would be a top 5 influence on retail in 2023. It makes sense: retailers with lower frontline turnover have higher comparative-store sales by three percentage points.
Onboarding is especially important for retail, as ongoing learning and development for frontline associates is often sparse or totally unavailable– a problem which merits its own consideration. And it's a hard thing to nail across industries; according to Gallup, only 12% reported believing they think their company does a good job onboarding new team members.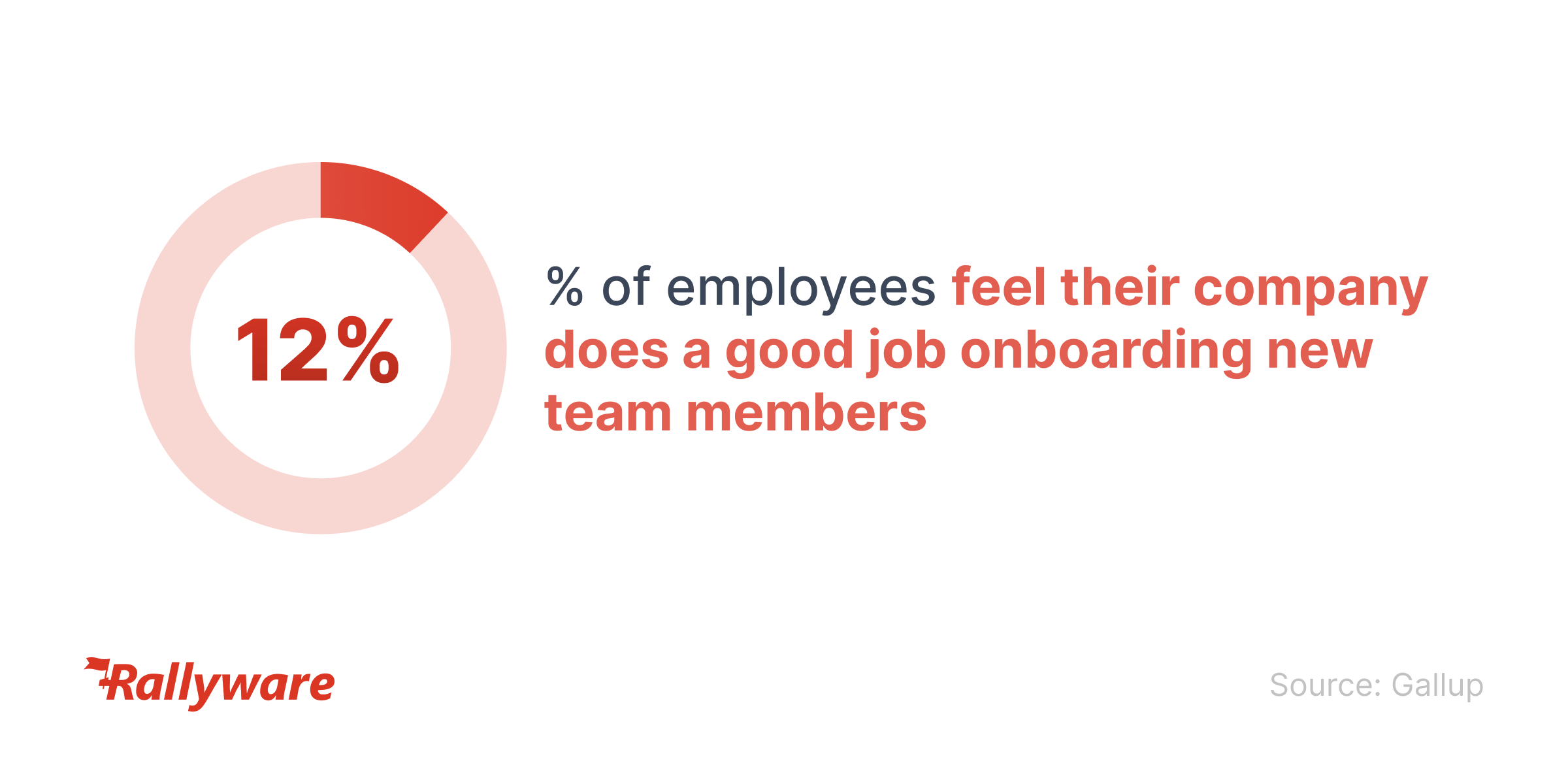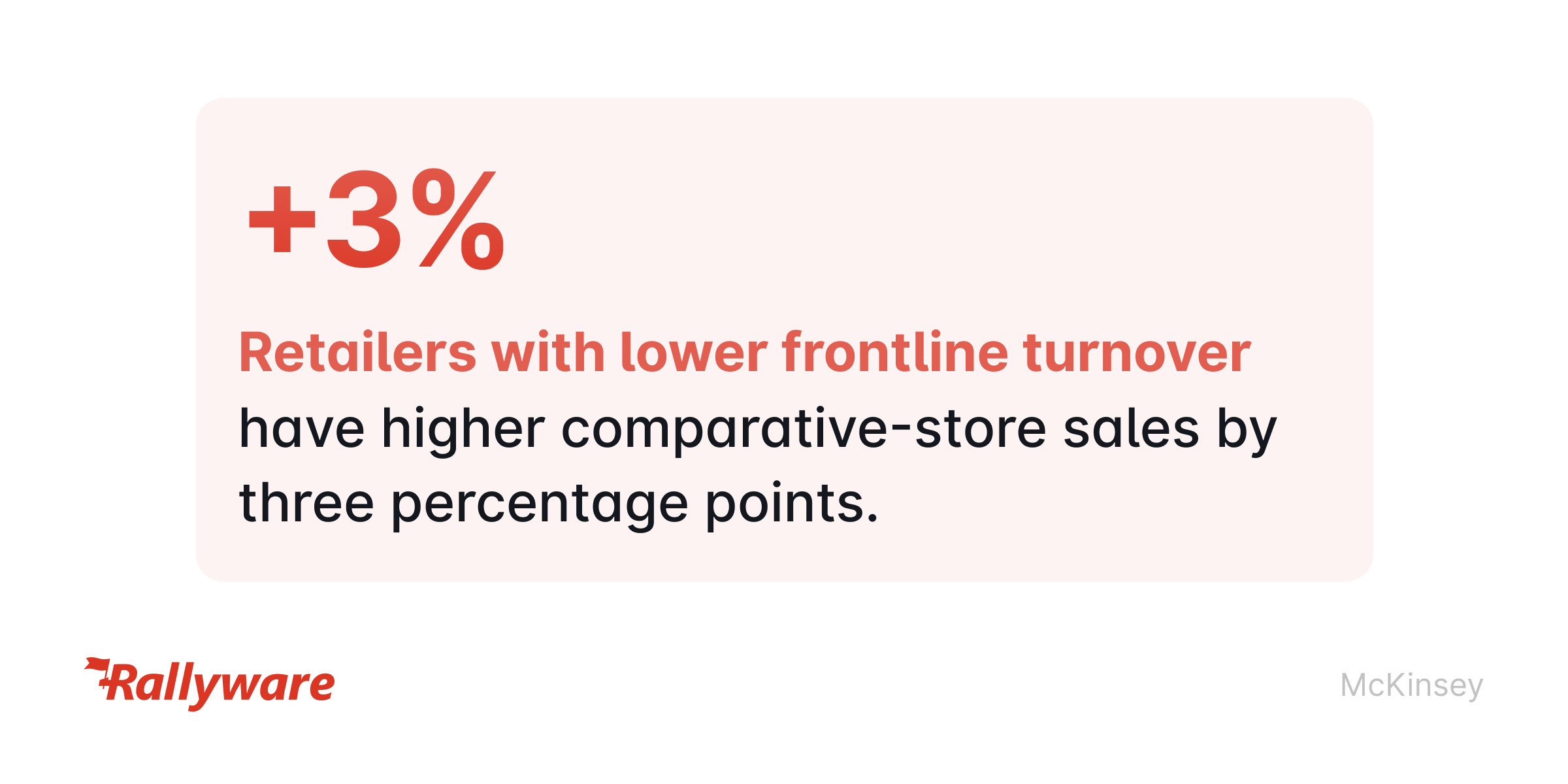 Per SHRM, onboarding is often confused with orientation. The completion of paperwork and other routine tasks, orientation is only a small part of onboarding, a comprehensive process which includes management and other employees and can last for as long as a whole year.
While orientation is necessary for completing paperwork and other routine tasks, onboarding is a comprehensive process involving management and other employees and can last up to 12 months. Lowe's VP of Human Resources Reece G. Roberson described how investing in onboarding has yielded ongoing returns for Lowe's in increased retail employee engagement and employee retention. "You have to invest heavily in Day 1 and the first two weeks with a detailed curriculum and detailed onboarding. We've doubled the amount of time (the frontline) spends on onboarding."
Bottom line, per HBR, if you want to improve your talent retention, you need to improve your employees' onboarding experience. As retailers seek to boost retention to increase retail sales, reimagining their frontline onboarding will be a market trend in 2023.
With stores serving as more than transaction sites, leaders are upgrading their analytics capabilities.
The ongoing hybridization of the shopping experience across channels isn't only revolutionary on the customer side. Back-end supply chain management is being upended to serve customers shopping everywhere, all the time. Buy online, pick up in store (BOPIS) grew 28% year-over-year in February compared with 18 percent in January, and grocery delivery is up by 57%. Stores have evolved from only sites of transaction to fulfillment centers.
What crops up as a result of this evolution isn't just related to streamlining backend systems. As all things in retail, it all comes back to customer experience. To increase retail sales in 2023, stores must deliver on in-store value via superior product discovery and access to exclusive merchandise, say McKinsey's analysts.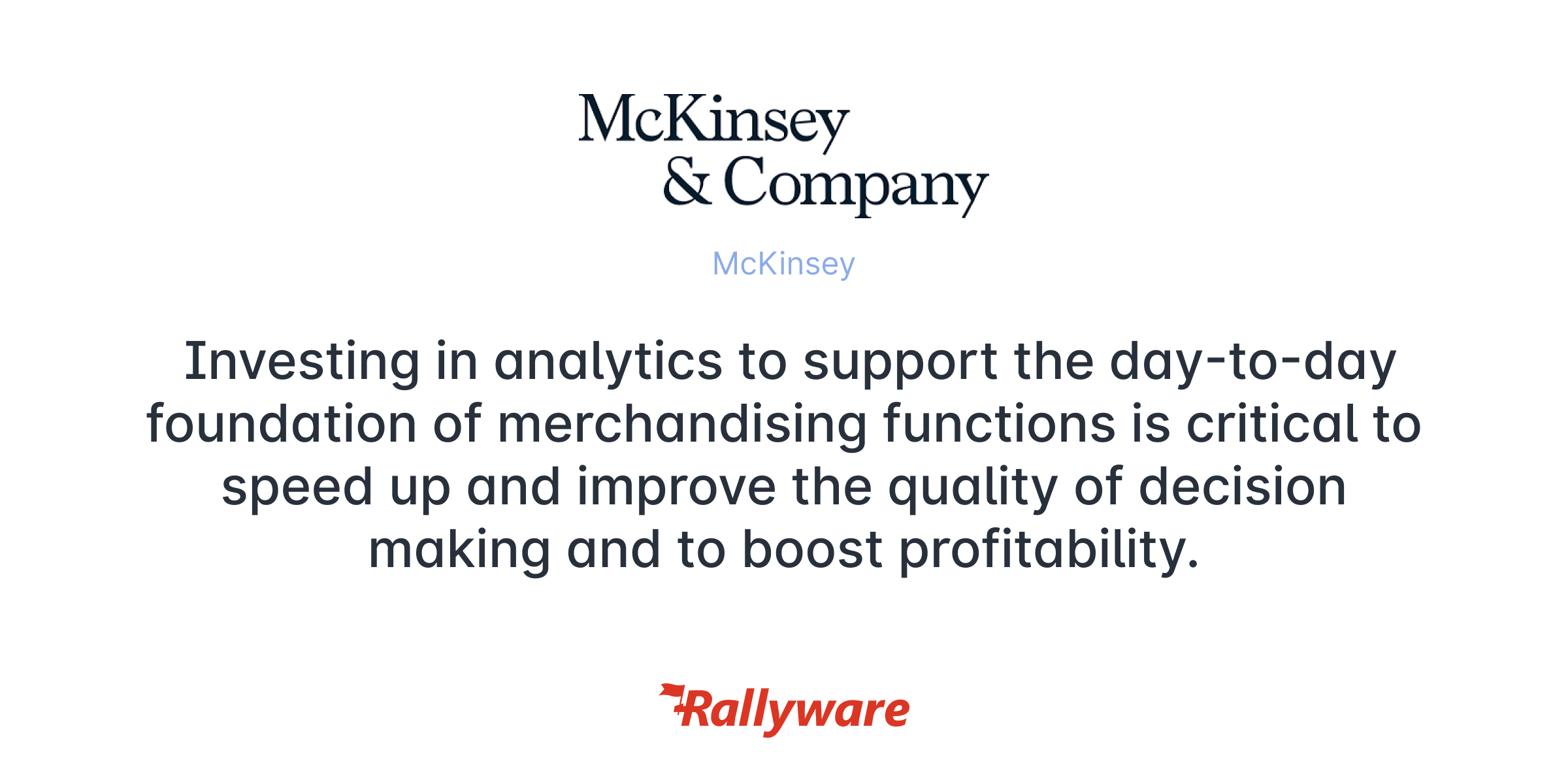 In order to deliver on these changing customer expectations, retailers are investing in upgrading their analytics. Faced with more data than ever before to make decisions about inventory and merchandising, 360 analytics will be crucial in 2024. Investing in analytics to support the day-to-day foundation of merchandising functions is critical to speed up and improve the quality of decision making and to boost profitability.
Interested in learning how top brands are simplifying systems and driving revenue in 2024, and how you can do the same? Request your demo to see Rallyware in action or read more about our performance enablement suite.
News and Insights on Workforce Training & Engagement
We're among top-notch eLearning and business engagement platforms recognized for effective training and talent development, helping to empower distributed workforces
Subscribe