Performance Enablement Suite
Data-driven, personalized workforce experience (WX)
More remote, flexible, and distributed than ever before, today's workforce – across a range of industries – demands technology that can drive performance and prompt productivity using the latest advances in digital transformation.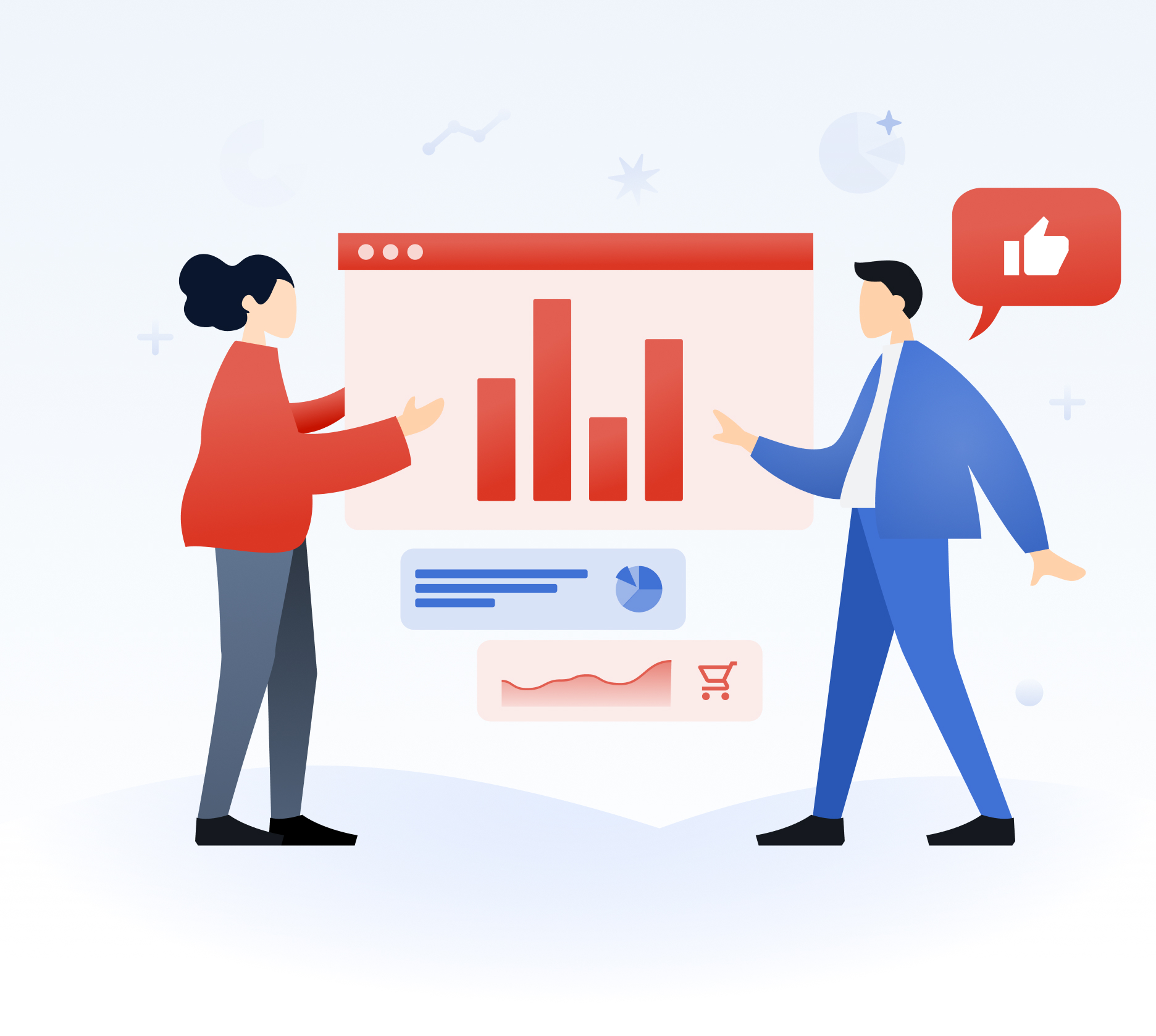 Performance Enablement Highlights
01
Unified Workforce Experience (WX)
Let your workforce onboard, upskill, track progress, and much more in one platform powered by panoptic data and multiple integrations, using digital transformation to drive learning, enablement, and engagement, removing the roadblocks caused by juggling multiple platforms.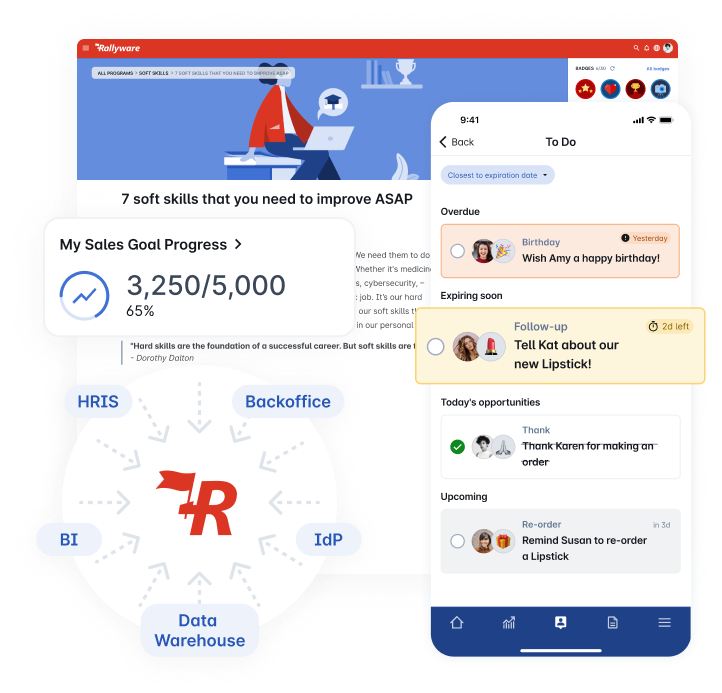 02
Single Entry Point and WX
Provide your field a single entry point for all of their learning and business activities, a platform that helps motivate, train, and engage them within one app – improving retention, firing up engagement, and catapulting goal-based productivity all at once.
03
Personalized Learning and Development
Construct a workforce experience (WX) that interprets the field's business and productivity progress and prescribes learning and enablement activities based on that data, embedding ease of use while accelerating goal-based success at every touchpoint on the platform.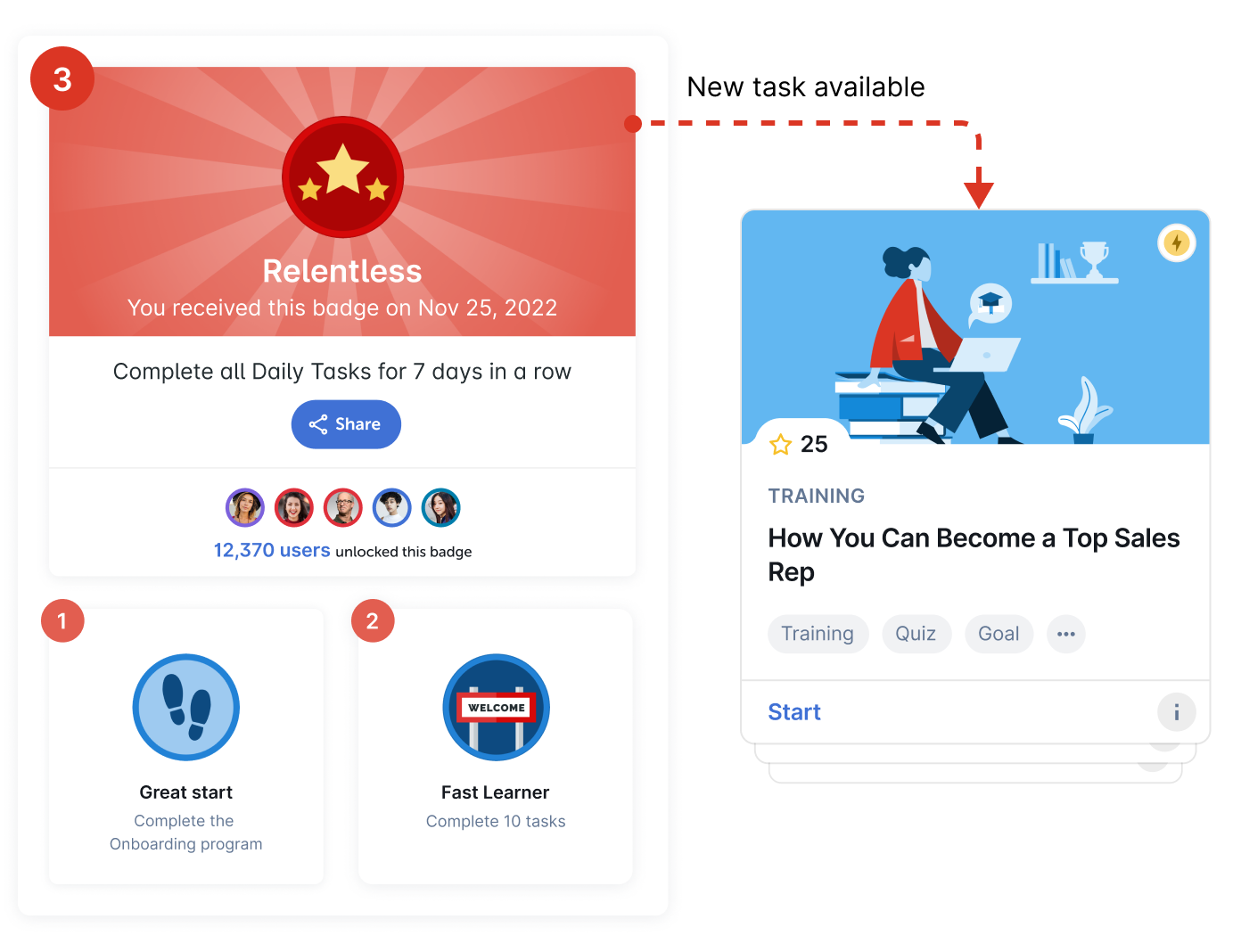 04
Goal-Based I&R
Propel platform usage and workforce engagement with personalized incentives that motivate users at just the right moment – optimizing positive behavior changes to suit your KPIs, and enhancing performance with individualized objectives and rewards.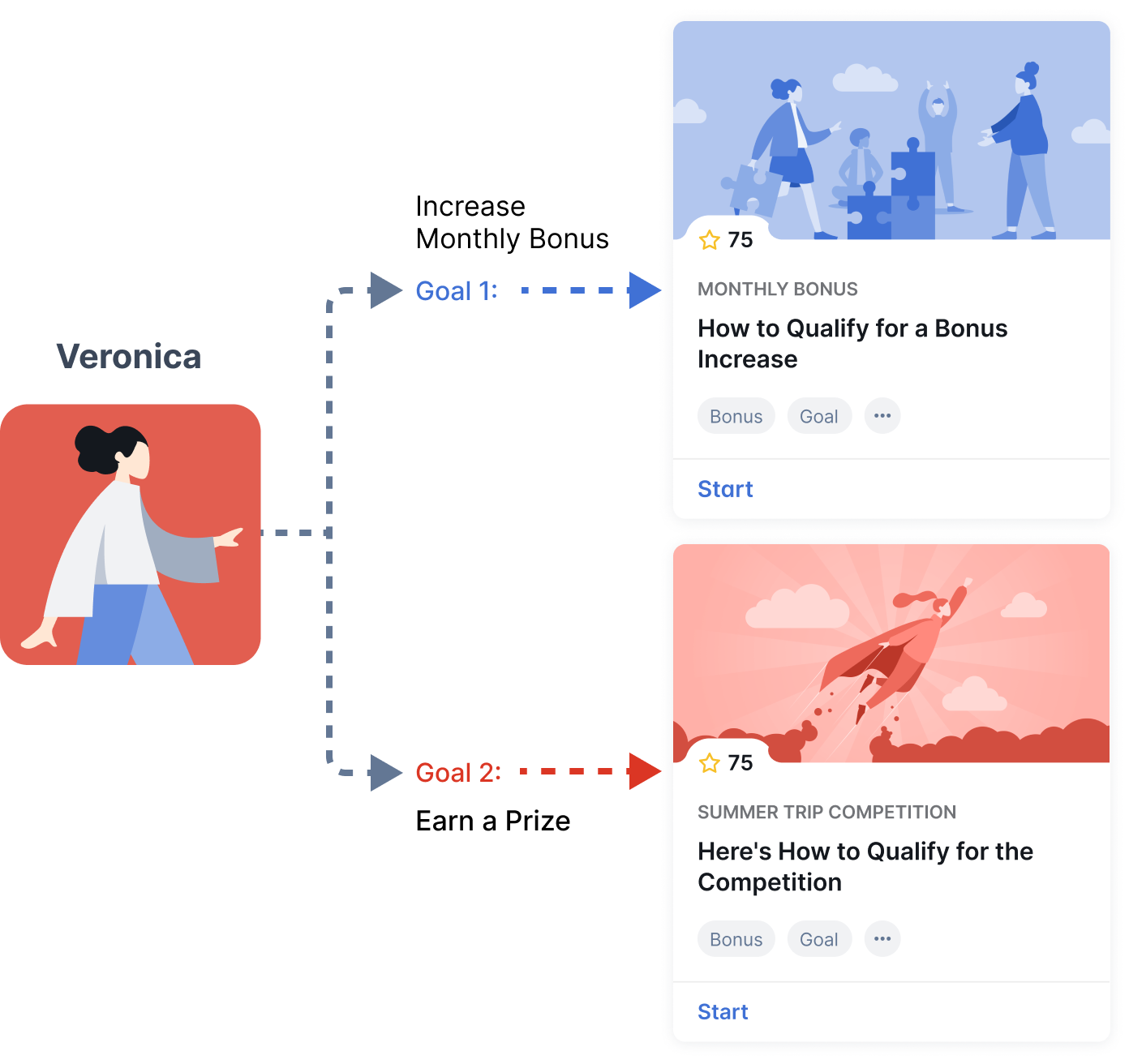 05
Segmented Communities
Foster field communication and collaboration with in-platform message boards, private inboxes, and leaderboards, driving retention with digitalized community while making learning and acculturation easy.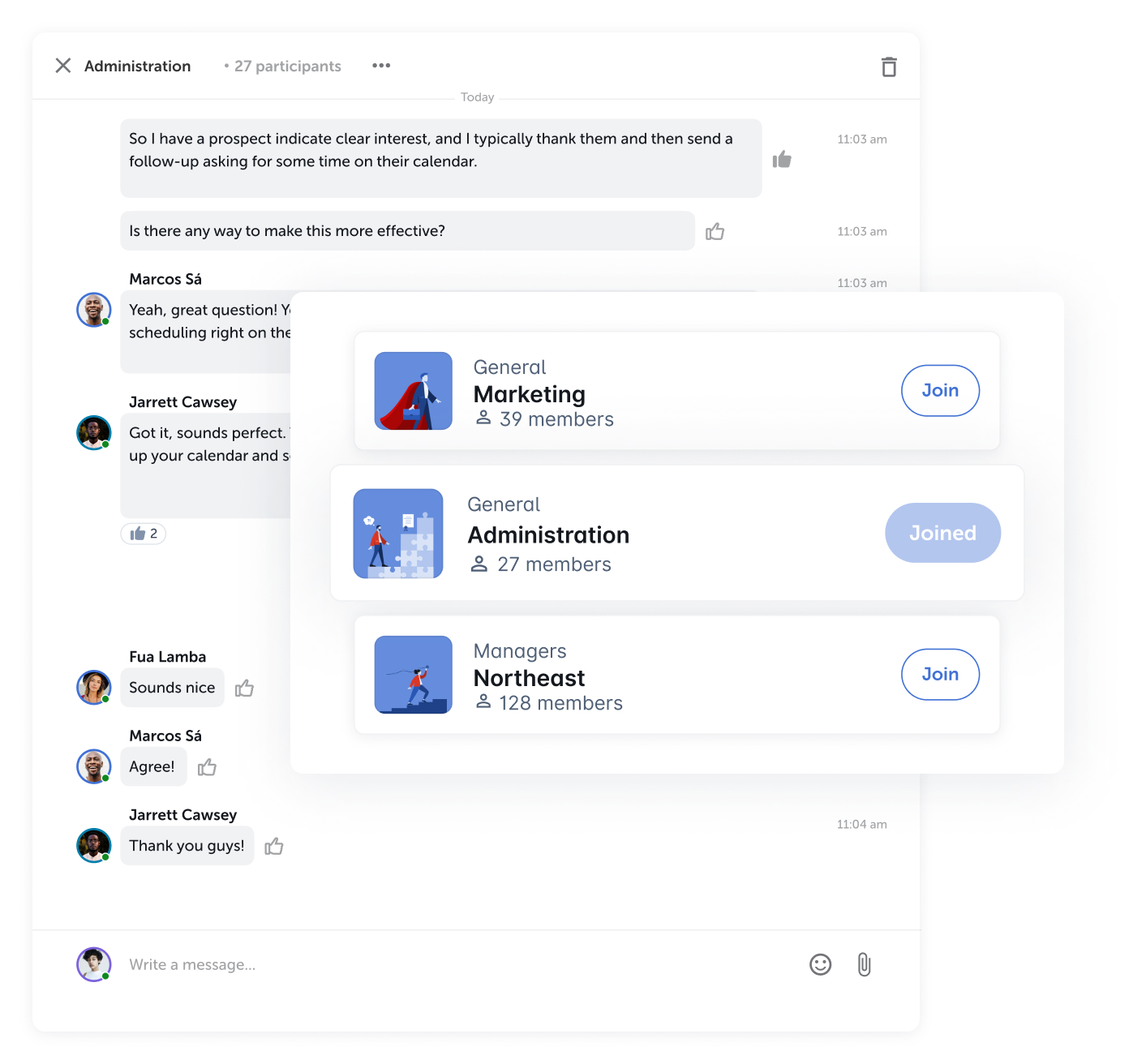 06
Seamless Integrations
Integrate Rallyware with a vast range of external and internal systems to drive activities, insight, and progress, feeding training info into systems of record, translating real-time data into individual incentives, and more with rich inter-system cross-talk.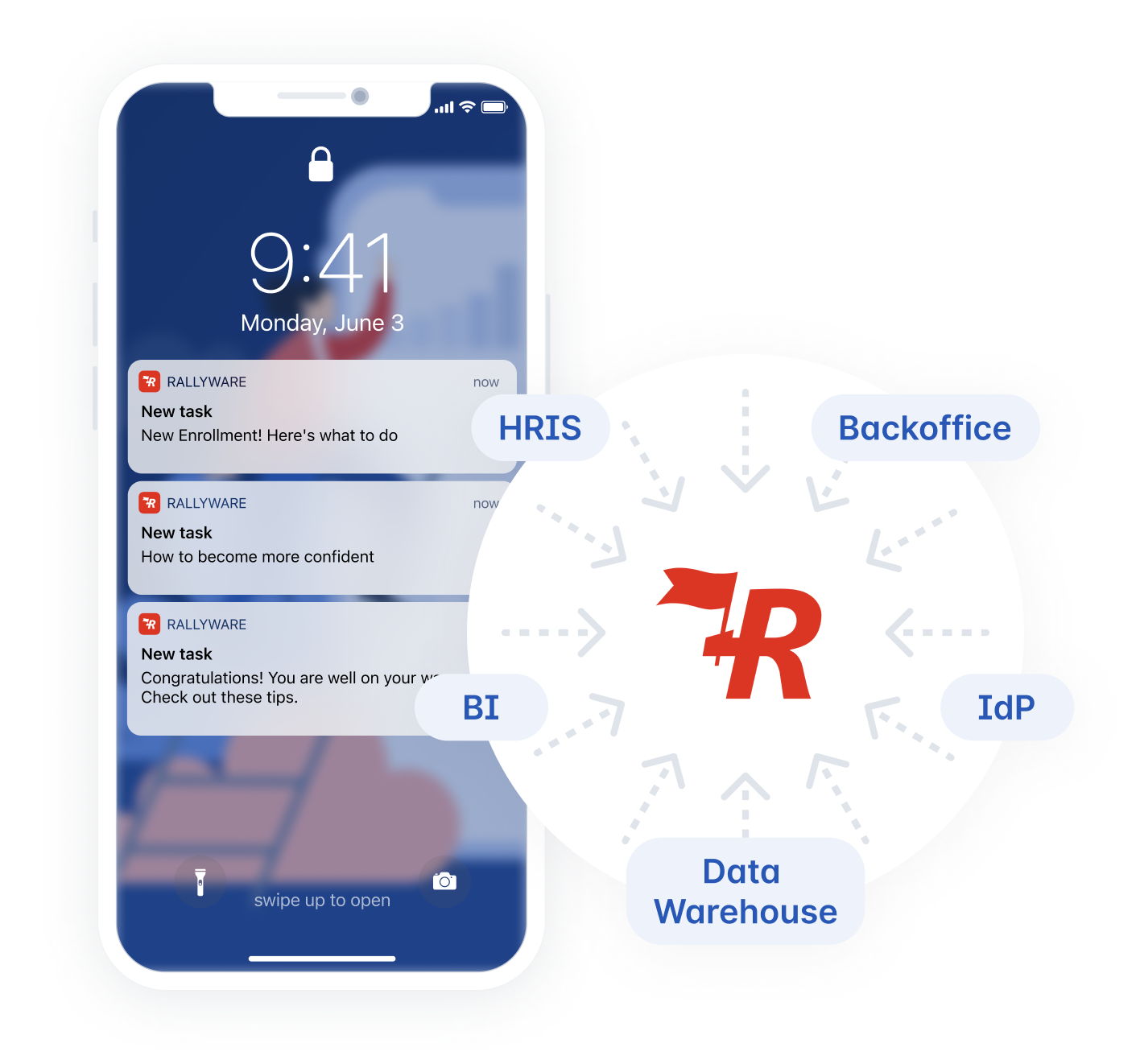 07
People Analytics and Business Data
Track visualized workforce data for both individual users and corporate decision making – users see at-a-glance where they are relative to their goals, making achievement easier, while business leaders get access to a wealth of analytic data at the macro level.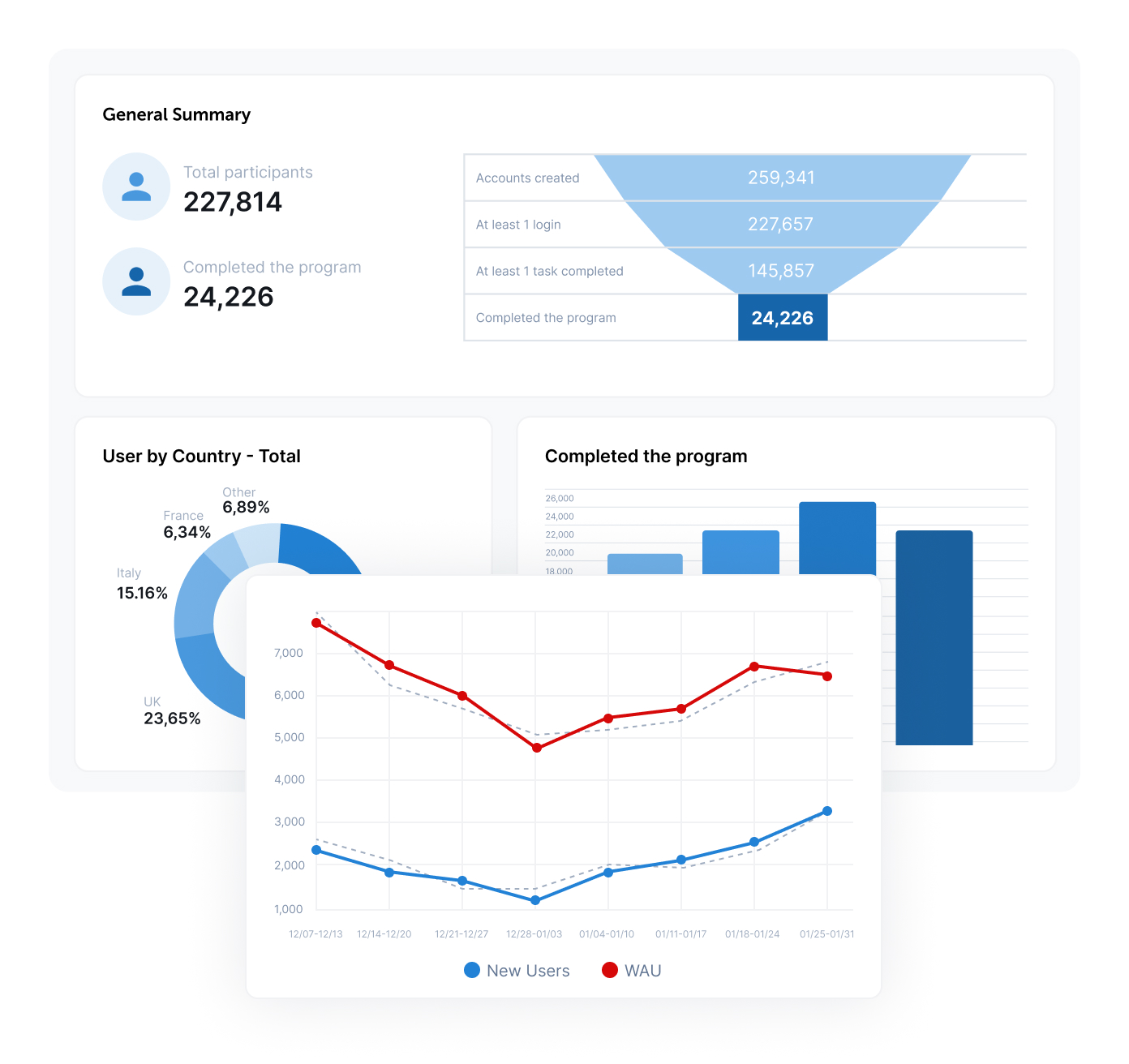 08
Smart Gamification
Reward and reinforce positive behavior change with smart gamification – game-like, automated technology powered by people analytics and algorithms reflecting behavioral science.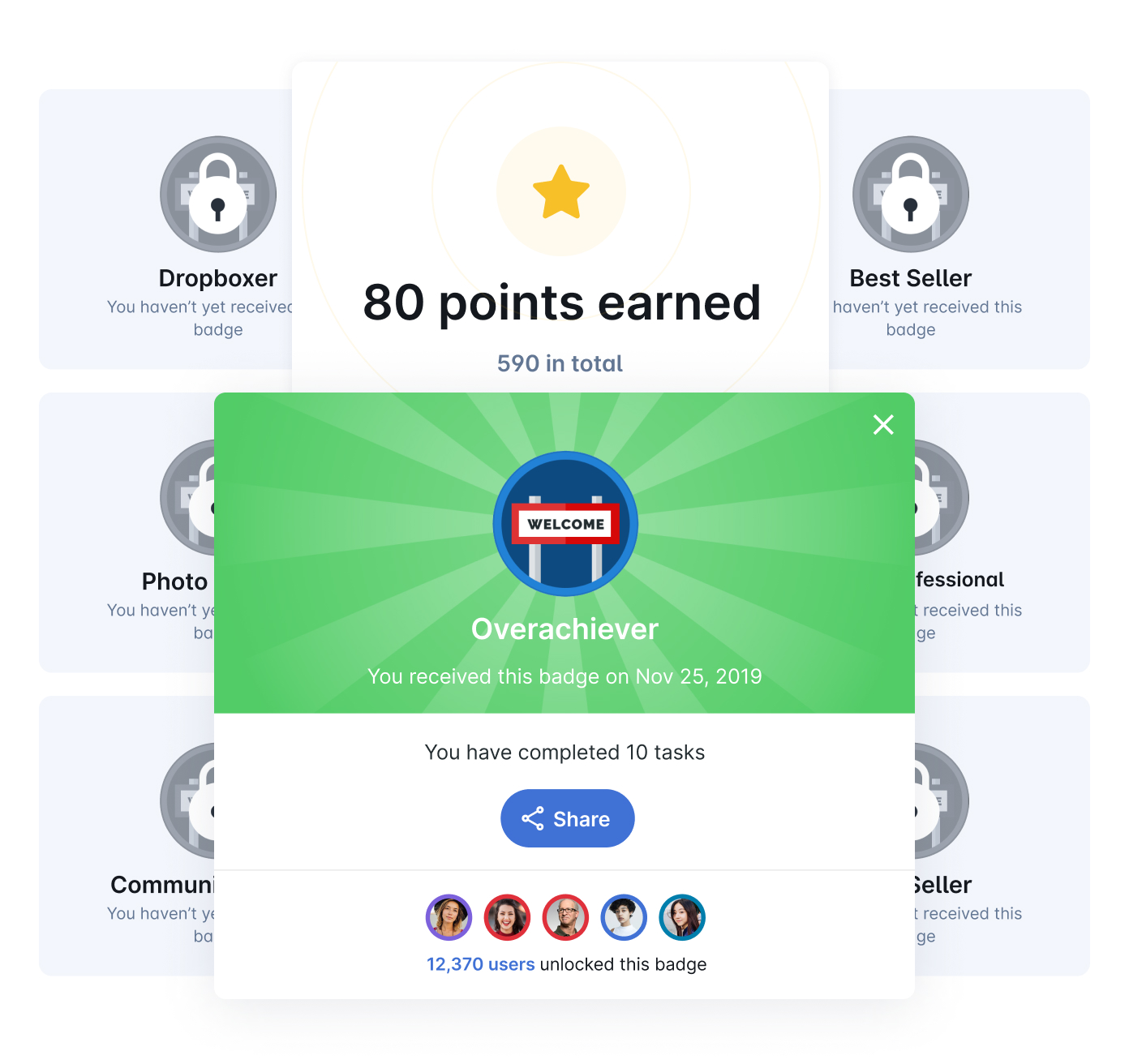 09
Opportunity Management
Give users access to opportunity management tools that guide them in lead nurturing, outreach, and other customer-focused actions, stimulating sales growth while feeding back sales data into the rest of the platform to optimize for a unified user experience.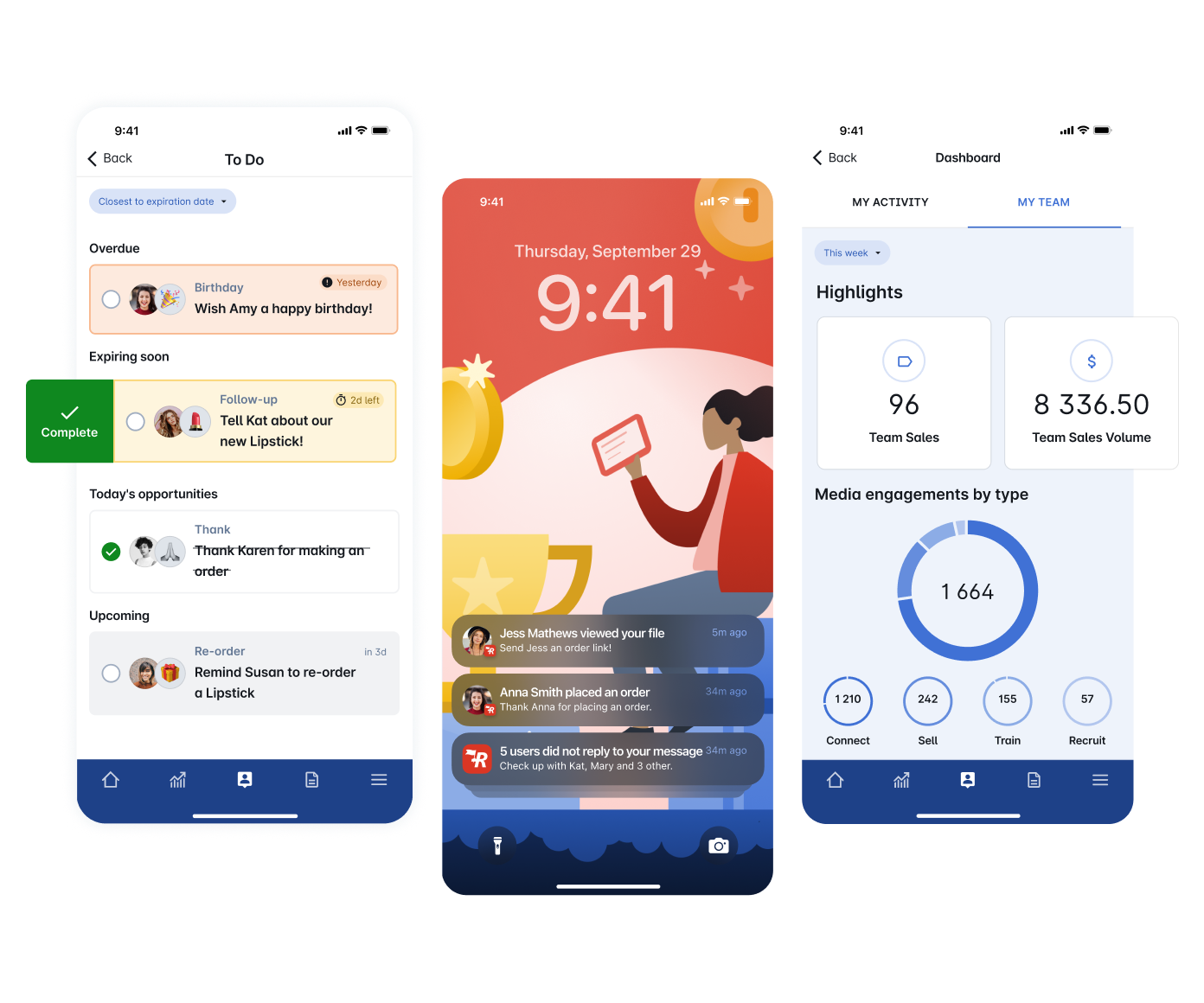 What our customers have said
"Our teams love Rallyware for interactive and collaborative learning; and our executives love Rallyware because we can see, via dashboards, how our KPIs grow specifically through training."
"By leveraging Rallyware journey-building capabilities, we can vastly improve the user experience and after just a few days we can see our workforce being eager to learn and continue to follow the learning path created for them, as it comes naturally and effortlessly."
"We were able to integrate Rallyware with many of our platforms. Creating and managing learning and enablement tasks for our field was very easy and simple. And finally, we are impressed by their support team!"
"Rallyware's expertise in big data and platform functionality integrates smoothly with our existing platforms and APIs… and working with their team is a delight! Their content and technical prowess, coupled with top-notch customer service, proves critical in our market launches and ongoing optimization efforts."
By delivering the right activity at the right time, Rallyware customers see: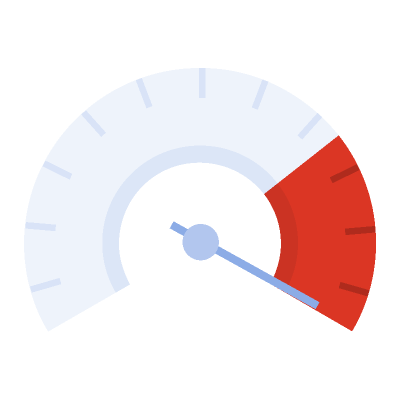 +25%
faster onboarding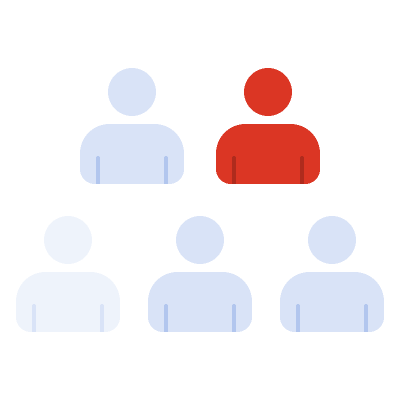 +47%
improved workforce engagement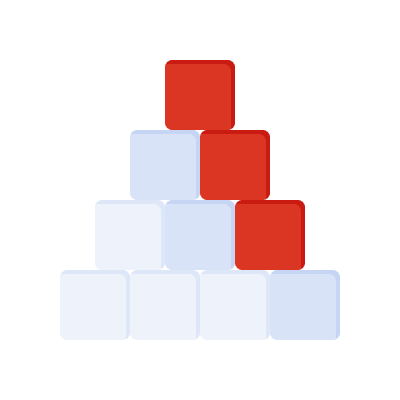 +32%
increased workforce productivity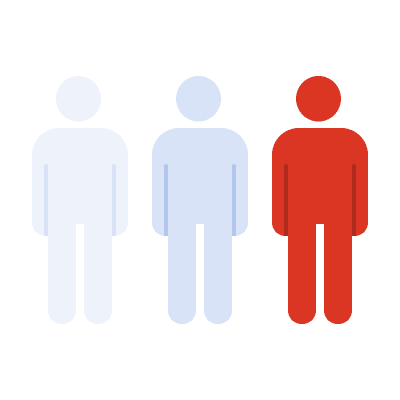 +43%
higher retention