Explosive Growth in E-Commerce Changes Role of Training Leaders
Few sectors of the global economy have grown as fast as the e-commerce industry. In the U.S. alone, annual e-commerce sales have risen from about $136 billion in 2007 to what is expected to top $3.6 trillion by the end of 2017. And, according to a recent New York Times article, the number of people working in e-commerce jobs is also growing fast – more than 300 percent over the past 15 years. Such explosive growth coupled with demographic shifts in the workforce continue to change role of training leaders in the e-commerce industry, requiring them to be agile in their thinking and quickly adapt to new and unique challenges, including:
How to meet widely varying and constantly changing development and training needs –

With the exponential growth of the e-commerce industry in such a short time, educational systems haven't had enough time to build a workforce prepared to meet the new and evolving needs of the e-commerce industry. As a result, companies have had to lure workers from traditional retail as well as many other sectors – workers who often don't have any knowledge or skills specific to e-commerce. This highly dynamic talent landscape in an industry that is also constantly evolving with new technologies creates unprecedented challenges for training leaders.

How to support a workforce for an industry that never sleeps –

E-commerce happens 24×7, 365 days a year. In an environment that increasingly relies on a younger, more aspirational workforce and where predetermined office hours no longer apply – rigid HR policies no longer work. Training leaders are being challenged to find new ways to support workers round the clock and keep them engaged at the same time.   
Recently, Rallyware contacted Amazon's Global Leadership Development Partner, Kvon Tucker, to get his insights into the changing role of training leaders in this dynamic industry. With almost a decade of experience in training, learning, and development, Tucker offered an interesting view of the future of work inside the e-commerce industry.   
How training leaders can meet rapidly changing talent development needs
Tucker said employees need to have access to the kind of training they need when they need it – or just-in-time-training (JITT). "As we already know, learning needs to happen on-the-job. I can foresee this being even more heavily emphasized in the future," he said.
However, Tucker said in a work that's changing so fast, trying to keep up with every employee's development needs may not be the best approach – that maybe putting them in the driver's seat might be a better one. "As our workers become busier and busier, and their calendars become more and more optimized, taking time out for focused development will become increasingly difficult," he said, "People will need to figure out how to develop themselves on-the-go."
Tucker predicted that "Tin-can API-like" technologies capable of giving workers more control over their own development will become increasingly important to their engagement in the learning process in the future. Such technologies can take e-learning outside of the web browser with native mobile applications that allow employees to start a training session on a desktop in one location and finish it elsewhere on a mobile device so they can get their training when they need it wherever they may be.
Tucker said the growing need for this kind of technology is driven by people's increasing desire for "a quantified self". Employees will want learning and development technologies that allow them to track their own learning plans and goals and to quickly and easily document their learning experiences. They will also want to track their performance so they can see the impact of their training – so they can continually and proactively assess themselves and improve.
Tucker noted that it's also going to become more important going forward to hire and cultivate employees who are interested in more actively directing their own learning, "I think more companies should focus on developing people who are growth-oriented – who have a growth mindset. If organizations hired people who are obsessed with personal and professional growth, those people will be better able to meet the demands of the future."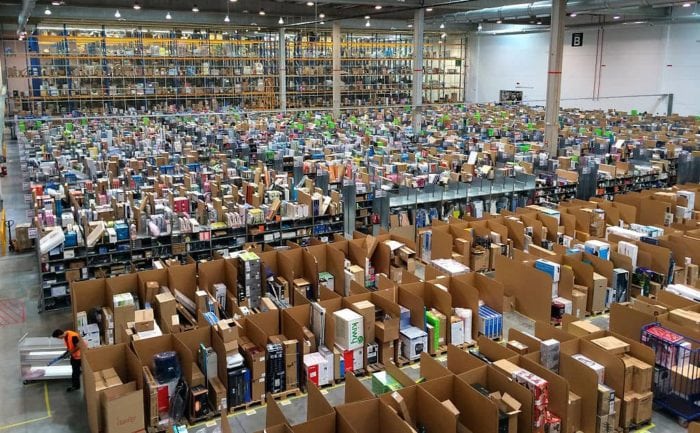 Analytics and human intuition go hand-in-hand
With more than seven years' experience working in the area of human capital analytics, Tucker sees the role of analytics becoming even more important in the future. "HR will need to become more data-driven if it wants to remain relevant. Learning experience data will be most valuable to companies, to help them track and correlate the most important experiences to the development outcomes needed for the organization."
Tucker also emphasized the importance of intuition to complement data-driven decision-making. Despite the growing influence data and analytics will have in the future, when it comes to HR, numbers rarely tell the whole story, and what might seem obvious may not always be true. Even with the best data, HR professionals will still need to rely on their intuition to understand the nuances of a particular issue and identify the human factors that may be driving it.
Tucker said it's also important for companies to develop the intuition of their employees. This helps build the emotional intelligence they need in the fast-paced e-commerce environment in which teams are built from people who enter the industry with very different backgrounds and work experiences. "Emotional intelligence will transition to emotional agility," said Tucker, adding that "the extent to which people are in touch with themselves and others will become increasingly important in the future."    
Training leaders keeping workers engaged
Many of the training and development challenges in the e-commerce industry can be addressed with JITT. When informed by analytics and machine learning, JITT can offer highly individualized training – the right information delivered to the right people at the right time. However, the challenge of engagement remains and is one that may best be met by improving the value proposition companies offer.  
Research shows that work is less central to the lives and personal identity of the Millennial workforce and that younger workers today expect to have a meaningful life outside of work – they are looking for balance. In an industry that never sleeps, workplace flexibility along with programs that promote and contribute to employee wellbeing will be key to retaining talent in the future.     
Tucker predicts that corporate responsibility and social good will also become an increasingly important part of a company's value proposition. "In the future, employees will increasingly care about how an organization can add to the quality of their lives and the well-being of people in society," Tucker said, predicting that in the future, "we'll transition into a more social-capitalist economy where, for employees, doing good is more important or equally important as making money."
Tucker's Top Three Predictions for the Future of Work in 2027
Intuition will become increasingly important in the workplace.

Entrepreneurship will become much more the norm as a younger workforce seek more control over their day-to-day work and work that is more in line with their personal values.

For large companies, purpose and values alignment will become critical to attracting talent.
Click here for your demo and see how Rallyware helps enterprises with large sales forces cut expenses, drive revenue, and transform operations.
News and Insights on Workforce Training & Engagement
We're among top-notch eLearning and business engagement platforms recognized for effective training and talent development, helping to empower distributed workforces
Subscribe