The Rallyware Team: We Succeed Best by Helping Others to Succeed
Keeping our customers satisfied with Rallyware's data-driven learning experience platform is non-negotiable. We enable companies to get the maximum ROI from their training initiatives and positively impact the bottom line through the personalized development of every user. With hands-on just-in-time learning activities, real-time analytics, science-based gamification, social communities, and other sought-after features, Rallyware creates completely customizable paths to success that meet the very unique business goals of every customer.
Behind the development of our product lie years of experience, a passion to solve business challenges, and daily hard work. So today, we're excited to share with you the things that made Rallyware strong as never before.
Latest news, awards, and accomplishments
With new technologies and scientific discoveries making learning actionable and easily applicable, the L&D world has seen the rise of learning experience platforms. Forward-thinking companies have significantly increased investments in these smart training tools to keep up with the challenges fueled by the digital workplace transformation.
Understanding the struggles companies go through on their way towards digital transformation and scaling operations, Rallyware has beefed up its data-driven learning technology with advanced algorithms that deliver a truly personalized yet scalable approach to training. By leading the data-driven learning technology market with a one-stop solution that caters to each individual's needs no matter the business size, we welcomed a group of new industry-leading companies as our wonderful customers, now boasting over 50 enterprise clients.
With the booming growth of the Gig economy, our team has been deploying the next-generation business activity platform to the Direct Selling industry. By partnering with Thatcher Technology Group, we made it possible to redefine the way distributors are onboarded, engaged, and trained for more and more direct selling companies. With this partnership, we can tackle a number of challenges that the industry faces, including high turnover, inconsistent or poor sales productivity, low engagement, and struggles to deliver relevant training to distributed workforces. Together with Thatcher, we now offer performance-based technology that prescribes daily business activities for each distributor at scale based on their personal goals and progress.
Successful companies are those that foster sustainability. For many years, Rallyware has been a strong proponent of promoting a sustainable initiative for businesses around the world. We take environmental issues very seriously; that's why 2018 became the fourth year in a row of our productive collaboration with Samsung and BGCA, aimed at raising environmental awareness among youth to get them engaged in activities that make life on the planet better. The success of the Climate Superstars Program got Samsung recognized by EPA's ENERGY STAR: "We continue to value this creative and effective approach to educating and empowering young people with respect to this critical environmental issue and how saving energy can make a big difference."
Focusing on people to embrace success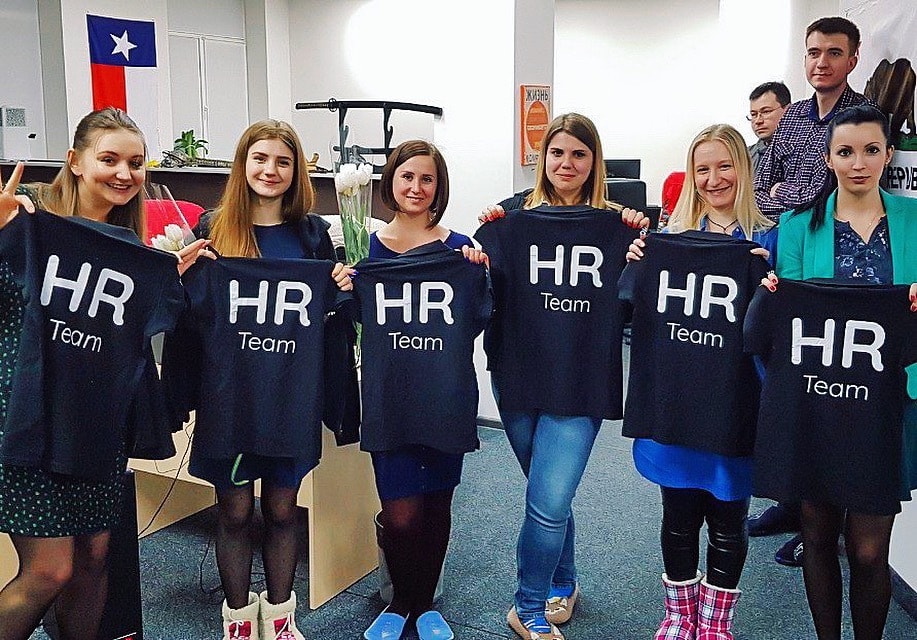 Dr. Henry Cloud once said: "If you want to reach your goals, you've got to get around people who are going in the same direction you want to be going, and you will catch the success." At Rallyware, we always hire the best talent to help us keep improving our platform and continuously enhance customer experience. "When you're working on a product, you always have to think about how the slightest change will impact the overall experience," notes George Elfond, CEO at Rallyware. "This attention to detail has led us to huge progress over the last few years. And we wouldn't be where we are today without the hard work of our team and, of course, our customers."
So this is one more opportunity to extend a huge thank you to all of our customers who helped us become better by joining us on this journey to transform corporate training. Your business challenges, feedback, and suggestions allowed for creative solutions and improvements in the development of our smart learning platform, setting the industry standard for how a learner's experience and talent development should be elaborated and delivered.
Leading the way through technology and our vision
Rallyware keeps setting the L&D industry standards and driving innovation with the help of the latest scientific discoveries. We constantly share our thoughts and tips on how to make corporate training better, greatly improve the employee experience, and win over customers' hearts on our blog page. But we don't stop at this.
We've been invited to share our insights with a larger audience including Inc., Forbes, SHRM, eLearning Industry, and other industry media. So, if you want to know how personalized training helps to develop different generations in the workplace, what incentives work best for modern workforces, how performance-based training influences specific business KPIs, or predictions for the future of work from L&D thought leaders from Tesla, Amazon, and LinkedIn give, then the above-mentioned articles are a must-read.
For the past few years, Rallyware has initiated a series of industry-wide discussions with training leaders from Fortune 500 companies about the upcoming talent development trends, competitive abilities of businesses, AI and ML applications in human resources management, and much more. So don't hesitate to stop by for a read if you're interested in knowing the ways your company can get ready for the future of work. We've got a number of thought-provoking interviews with L&D leaders from eBay, Universal Music Group, H&R Block, JYSK, Fortive, among others, and there will be more coming soon!
In March 2019, Rallyware officially published its first Talent Development industry-wide research findings. Since we are committed to contributing back to the L&D community, we decided to publish this report every year, helping training leaders to better understand the most common challenges, the best practices, new tools and technologies, and much more. 
The secret sauce: hard work and Rock-n-Roll
A surefire way to know whether your company is moving in the right direction is not only seeing the growth of your customers KPIs but also receiving heart-warming reviews from the end users. We're proud to be ranked second among the Top 20 learning platforms on G2 Crowd based on user feedback averaging 4.8 stars out of 5! Such positive user assessment of our hard work and expertise is what keeps us moving forward.
By breaking the mold of outdated LMS solutions with a smart AI-driven performance-based system, our customers turned their satisfaction into Rallyware G2 Crowd awards. We received the title of Spring 2018 High Performer, Spring 2018 Leader, Spring 2019 High Performer, and the Users Love Us recognition badges for our devotion to our clients' continuous growth.
Our customers' success means that our team efforts are making an impact on workforces around the globe. Their high satisfaction rating of Rallyware means that we're going way beyond the industry's standards. Only through continuous feedback can we grow and keep on improving every day.
Getting 1% better every day
When your company becomes addicted to never-ending self-improvement, you unlock countless doors to a myriad of opportunities to move forward and innovate. Having over six years of experience under our belt, the Rallyware team keeps leading the way with our technology to a bright, digital future and helps enterprises across the globe develop their talent as effectively as ever before.
We keep welcoming new people to our team, introducing groundbreaking platform features, entering into promising partnerships, and deepening our expertise to ensure that our customers achieve tangible business results with the help of their incredibly talented high-performing, engaged workforce.
By the way, if you're passionate about AI-driven technologies and top-notch user experiences check out our careers section. Don't miss out on your next big career opportunity and join a fast-growing tech company to make a difference in the exciting field of smart learning systems.
To motivate and engage your workforce, you'll need the right technology – a platform using context and data to trigger the right activities at the right times for the right behaviors. Click here to see Rallyware in action or read more about our performance enablement suite.
News and Insights on Workforce Training & Engagement
We're among top-notch eLearning and business engagement platforms recognized for effective training and talent development, helping to empower distributed workforces
Subscribe