How to Boost Employee Engagement that Drives Productivity among all Generations
It is time to address the topic of employee engagement, or lack thereof. Within the next year, 41% of the global workforce is likely to consider leaving their current employer. This is according to Microsoft's 2021 Work Trend Index: Annual Report, which details findings from a study of more than 30,000 people across 31 countries, as well as an analysis of multiple productivity and labor signals across LinkedIn and Microsoft 365.
"Employees are at an inflection point," the study's authors wrote. "The way companies approach the next phase of work — embracing the flexibility people want to retain and learning from the challenges of the past year — will impact who stays, who goes, and who ultimately seeks to join your company."
Indeed, we are at a critical juncture, one in which there is a great opportunity to reshape the future of work during the COVID-19 pandemic, and beyond. Based on years of experience and millions of data points that have been collected and analyzed, here are some tips from the Rallyware team on how you can successfully approach the next phase of work.
For maximum employee engagement, make it personalized
What if you were better able to predict your employees' needs, potential challenges they will encounter, and any risks of drops in engagement or performance? This is where Performance Enablement tools, such as that offered by Rallyware, come into play. Here, harnessing a data-driven approach to personalized training and engagement activities is at its core.
Picture this: from day one of an employee's journey with a company, the onboarding experience is using general data from HR, such as demographics and data obtained from social media. This is a vital step in integrating the employee into a company and its culture. From there, we can start learning more about the individual, their preferences, strengths to boost and weaknesses to improve upon. Taking a one-size-fits-all approach is not likely to work here, as individuals have varying styles of learning, working as well as different goals.
As more data is collected and fed into the tool, the experience improves significantly, as personalized learning and various business activities are sent to the right person, and at the right time. This ensures a higher productivity compared to generic onboarding and training, as individuals know precisely which actions to take, and when, in order to achieve their goals.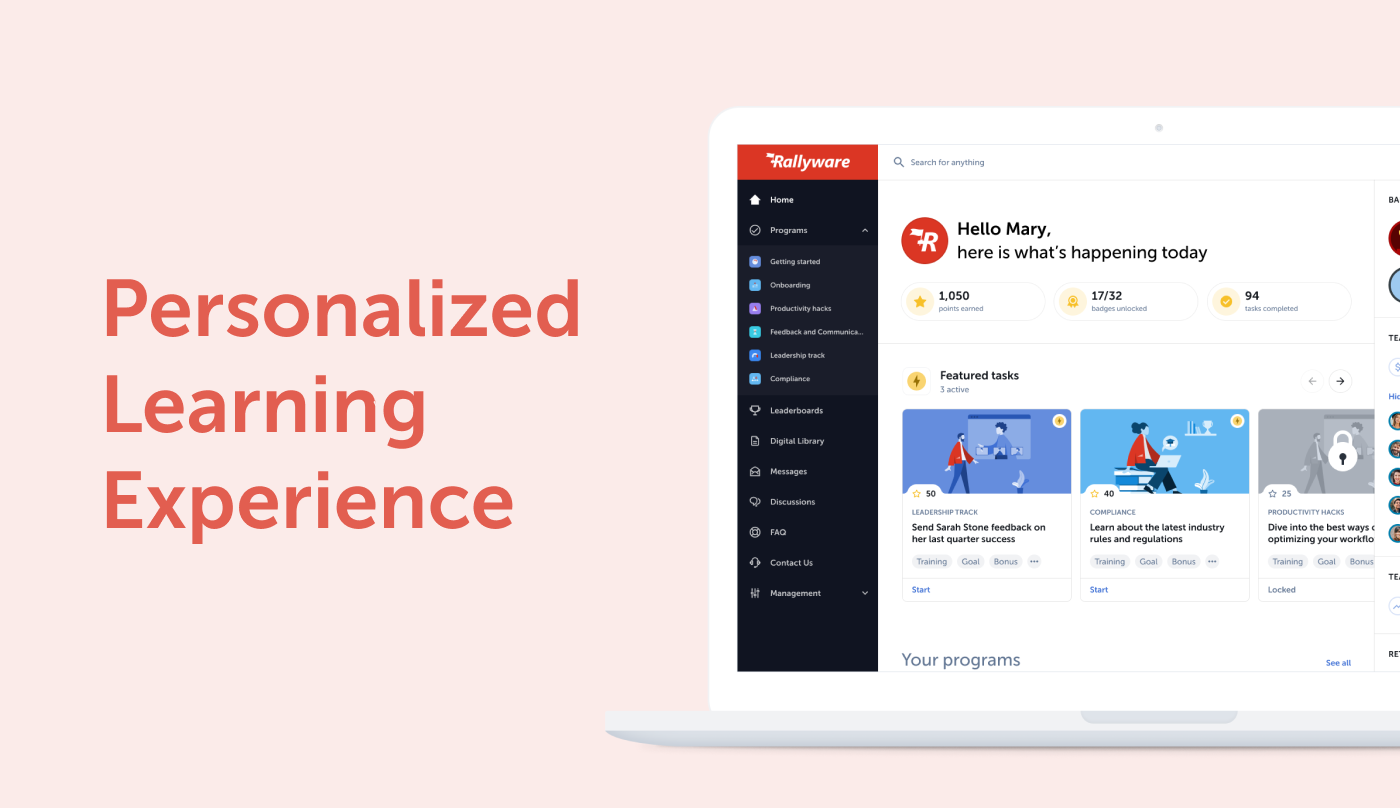 Consider alternate learning and communication touchpoints
Microsoft's survey points to employees facing digital exhaustion, as between virtual meetings and communicating back and forth online, the digital intensity of their days has increased. Between February 2020 and 2021, time spent in Microsoft Teams meetings has more than doubled globally (2.5x), and continues to climb. Additionally, the average Teams meeting is 10 minutes longer, and 62% of Teams calls and meetings are unscheduled or conducted ad hoc.
While tools for remote collaboration are essential, a fine balance must be maintained between sufficient communication and technology overload.
Perhaps it is time to rethink scheduling the back-to-back meetings – there are other opportunities to connect and engage. A Performance Enablement tool favours breaking up learning and collaboration into smaller 'microlearning' segments and 'microcommunication' engagements which are more easily digestible and actionable right on the spot. For instance, rather than an hour-long Powerpoint presentation on boosting productivity through the use of time tracking tools, consider instead sharing simulations and scenarios that immerse employees in real-life situations, or interactive presentations and brochures.
If we can find ways to decrease the digital intensity of employees' days, this will result in increased employee satisfaction and engagement, as well as improved productivity. Less time spent in meetings, more time spent getting the job done and producing results.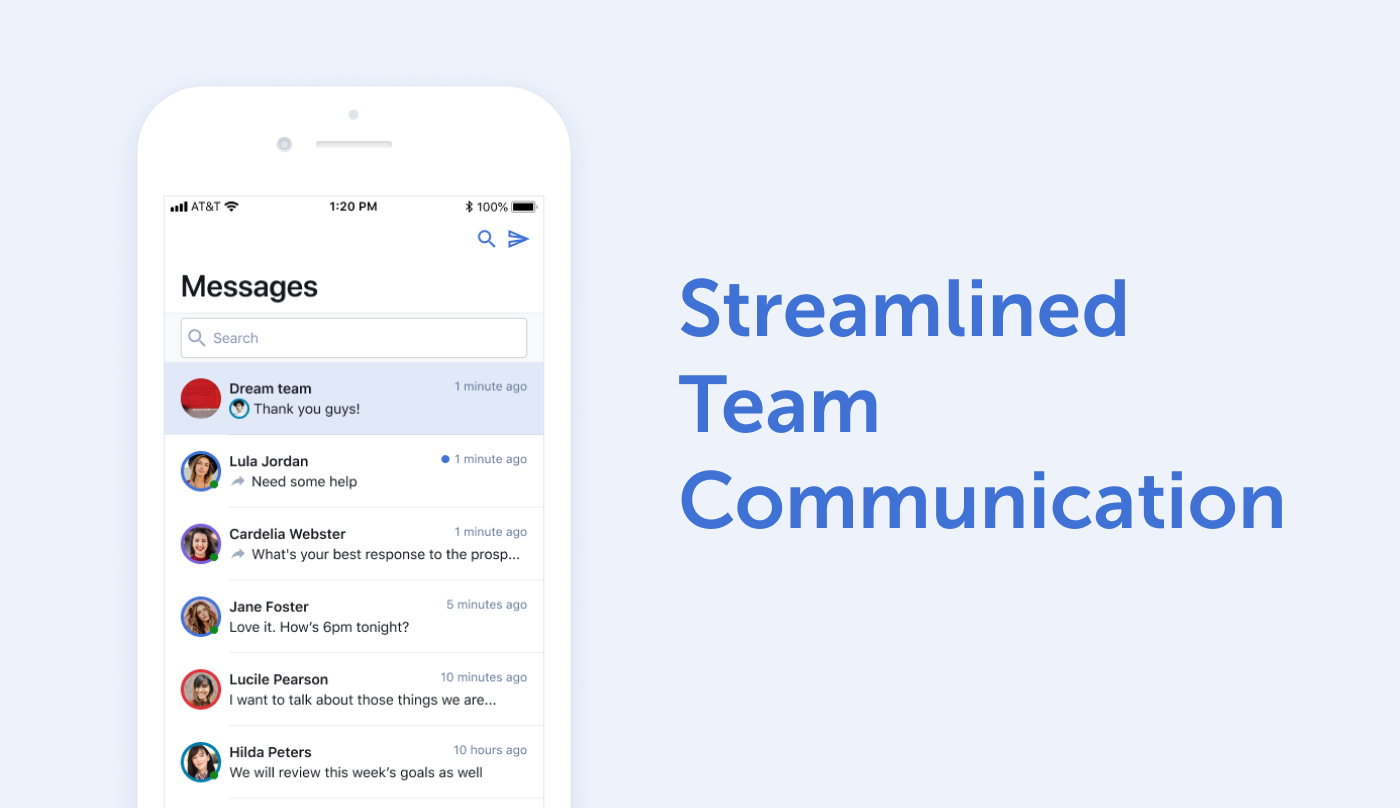 Address generational differences, and make the small connections count
Generation Z (those between 18 and 25) is facing burnout – according to Microsoft's survey, 60% of them are struggling. Those surveyed reported a lack of engagement and excitement around work, as well as trouble coming up with new ideas to bring to the table. This past year, in-person training, networking and onboarding has been ground to a halt, and this group needs to be re-energized.
In Millennials at Work: Reshaping the Workplace, PwC surveyed new graduates from around the world, from the millennial generation (born between 1980 and 2000). When asked what they would value most from an employer, respondents cited training and development as the top benefit, over financial benefits. Additionally, having the chance to work with strong coaches and mentors was the most valued. For many millennials, being provided with regular and structured feedback is critical – 51% said that feedback on the job should be offered continually, or very frequently.
Even the smallest interactions count – a recent McKinsey survey found that some companies that have seen higher productivity during the pandemic have been supportive of small connections between colleagues, such as opportunities to share ideas, network, mentor, and coach.
Making room for such touchpoints to occur, Performance Enablement tools also contain social functionality – enabling connections between distributed team members, which may include feedback and peer-to-peer mentoring. Such a tool also allows for more streamlined communication, as communities are structured around specific skills, regions or teams.
This is why it becomes critical to provide unique content tailored to that particular point in the employee's journey – because more mature employees and twenty-somethings are on different paths. It is also essential to centre upskilling and reskilling efforts around employees' needs, as well as experience and skill level. For instance, an older worker may require training in electronic message systems or productivity software, while a younger worker may be more well-versed in this area. Alternatively, a younger employee may require more coaching or skills training related to time management.
As we navigate the future of work and its changing landscape, there is an opportunity for a reset – to rethink how we approach the employee training and onboarding process, and overall experience. A thoughtful approach, and one that is analytical and data-driven, will boost employee engagement, productivity and retention rates.

Schedule a demo to see how Rallyware's Performance Enablement Platform can help set your workforce up for success, offering personalized training, learning and onboarding programs to improve engagement and performance.
News and Insights on Workforce Training & Engagement
We're among top-notch eLearning and business engagement platforms recognized for effective training and talent development, helping to empower distributed workforces
Subscribe