LMS Analytics is Not Enough to Evaluate Training Efficiency — and Here's Why
Big data keeps challenging different industries, and learning and development is no exception. Companies want to be data-driven, but when they start mining data, the difficulty in connecting numbers and statistics to real business KPIs becomes apparent.
Even if your LXP (Learning Experience Platform) collects data, it doesn't necessarily mean you'll be able to use the data as an analytical platform. It won't necessarily improve your employees' performance, retention, or decrease your company's turnover rate. But why?
Learning data doesn't reflect performance trends.
Let's say you're using an LMS or any other eLearning solution:
They provide on-demand training content as well as information that is vital for employees; content within these platforms is usually divided into small and informative chunks of knowledge that can be easily consumed. Such platforms are also engaging and fun for learners with some gamification add-ons.
Their analytical engines can also collect data on how employees behave within platforms. What types of content delivery do they prefer? What scores did they get in previous tests? All this data gives information about employees' learning behavior, their learning preferences, and learning results.
However, the L&D department has a clear business goal: to prove that learning has a positive effect on employees' performance.
While choosing a learning solution and building an L&D strategy, you have to make sure you can clearly connect what employees learn with what employees do in their jobs, so that they don't lose their productive time on unnecessary training, receiving only content that's personalized and tailored specifically for them. But how can we connect learning and performance when creating a learning experience for your teams and employees? How can we integrate learning into employees' routine workflow?
Set up training goals relative to business KPIs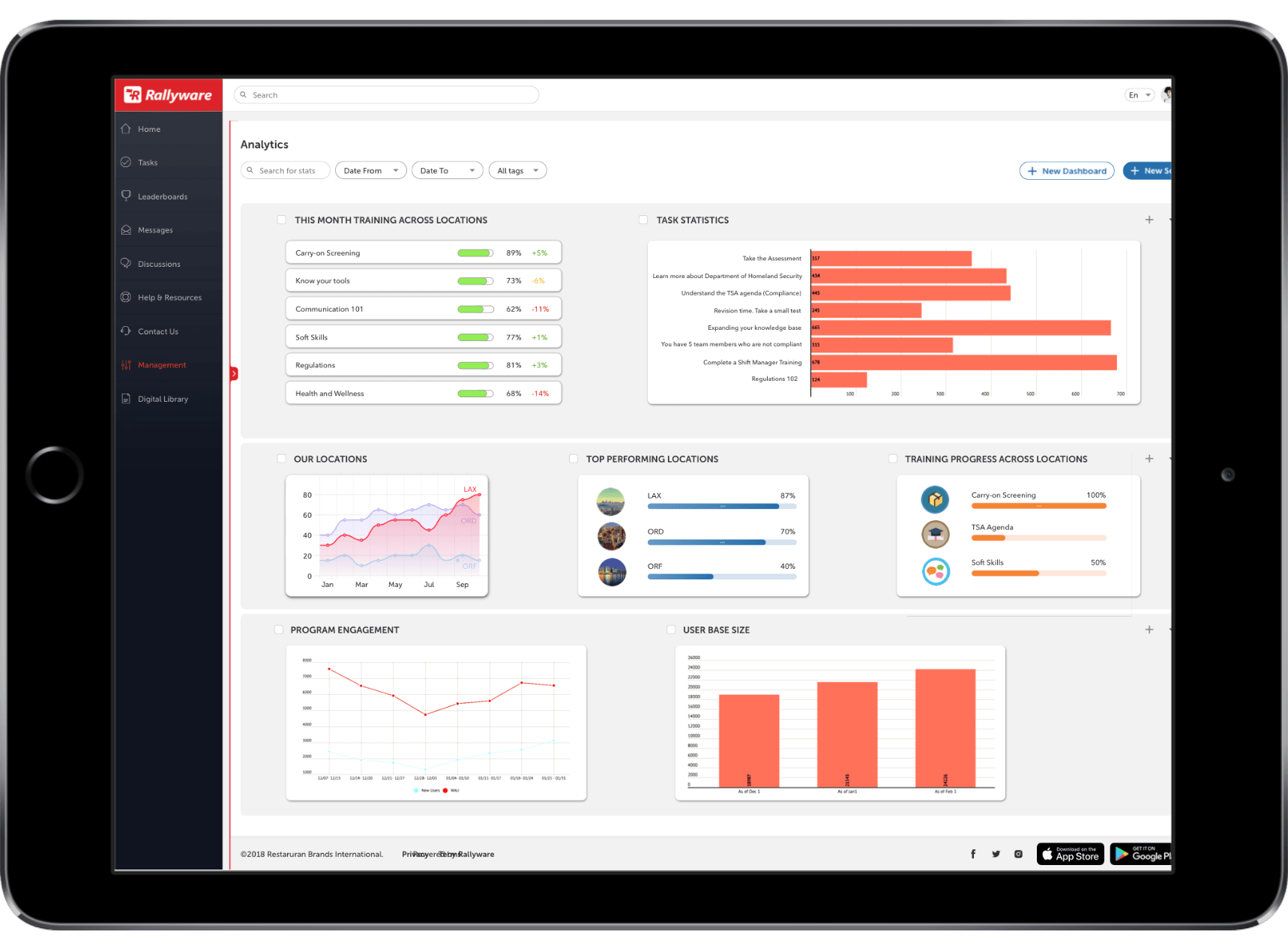 The training process should lead to particular business results that or iginate from the learning experience and business KPIs.
To build such a process, you should tie learning to specific results in performance and analyze performance data while evaluating training efficiency.
Performance data is usually presented as different KPIs including:
Quantitative indicators

: "bottom-line" improvements (e.g. increase in closed deals in the sales department)

Process improvement indicators:

improvements in the details of a job process (e.g. reduction in the number of mistakes or a reduced amount of time spent with a client to close a deal)

Qualitative indicators

: "top-line" improvements such as increased customer satisfaction, word-of-mouth marketing, decreased number of complaints, better ROI.
You can have any reason for implementing a training program: to develop new skills in real-time, acquire new expertise for your department, fill skill gaps, increase engagement, improve corporate culture, and the like. Each of these goals should have a defined outcome in regards to employees' performance in the workplace. Then, training results can be clearly presented to the C-level executives.
Integrate performance data into your learning platform
Three types of performance data—the above-mentioned KPIs—will allow you to build your learning experience more efficiently if you make them function as fuel in your learning platform.
In that case, learning experience will not only have goals in performance (i.e. an employee has to complete three courses and then make five resultative cold calls as his routine duty), it will be based on a learner's previous performance (i.e. he's underperforming in a comparison with his colleagues from the Sales Department, and an automatic platform or a manager who can monitor the department's productivity through it offers him bonus training that is focused on his weak spots).
By targeting performance outcomes, you're also setting up clear expectations for employees, which makes the learning process more clear and goal-oriented for them and makes them realize its necessity for their professional growth. By integrating performance data into the learning platform engine, you're making learning personalized, just-in-time, and really useful for employees in their work.
Improve learning experience through data from LXP
LXP is a powerful source of data about how your employees learn.
If your LXP is performance-based, employees' achievements in training could be a reflection of their actual performance, because the system will push them to do job-related tasks and then bring their results into LXP.
Through data from LXP, you can analyze the quality of your training experiences, define possible learning barriers, adjust your content to your employees' needs or give them new tasks if you see them struggle with some parts of the program.
The how-to process for gaining insights from your learning system's data depends on the complexity of an analytics engine integrated into a system and the quality of data. For instance, you can find a training task that has a low level of completion and edit or delete it—perhaps there was something wrong with the content—or you can define at which stage of a scenario-based simulation a learner had doubt by the recorded amount of time he spent mousing over an incorrect answer and provide him or her with additional training.
Adjust learning experiences provided by your LXP the right way: make training content practical, applicable, easy to consume, and engaging—and you'll see how training impacts business KPIs.
So, let's sum it up.
Analyze performance data to evaluate training efficiency and analyze data from LXP to build personalized, engaging, and actionable learning experiences.
Click here for your demo and see how Rallyware helps enterprises with large sales forces cut expenses, drive revenue, and transform operations.
News and Insights on Workforce Training & Engagement
We're among top-notch eLearning and business engagement platforms recognized for effective training and talent development, helping to empower distributed workforces
Subscribe