How the Gig Economy is Changing the Training Sector
An important trend that we are following in the overall job market is the movement toward the "gig economy." There are fewer traditional 40-hour a week jobs with large benefit packages and more project-specific roles performed by independent contractors. Workers, especially the Millennial Generation, want more flexibility, room for a better work-life balance, and the ability to work from home or take time off. And employers are realizing that hiring independent contractors for gigs or projects can allow them to be more dynamic and efficient. The training sector has been slower to adapt to this market than others, especially its private sector counterparts. But employers that adapt more quickly will have access to a greater pool of talent. There is a lot of potential to use data and technology to help employers connect with independent contractors in a way that isn't currently happening.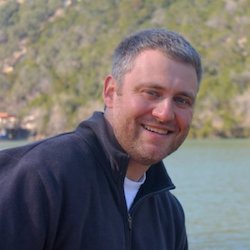 We spoke with John Troy, who is the Founder and CEO of WorkMonger, a job matching service using data and technology to connect professionals with non-teaching roles in education organizations. Beyond sharing his perspective on the future of recruiting and training in the education sector, John turned out to be a very passionate advocate of people finding the right jobs or gigs, and being fully engaged and excited about their contributions to an organization's overall mission. 
Fifteen years ago, John was an investment banking analyst in New York with no excitement for his job. "I wanted to find a job where I could use my finance skills for a cause I cared deeply about. After a lot of searching, I finally found the right fit and thrived. I became a better employee and loved my work," says John. He's seen firsthand how placing the right talent in the right roles at an impact-driven organization can be transformational for the organization, its mission, and the people involved.
Having served the education sector for years John revealed the biggest challenges in the field.
"First, the U.S. education system is a $1.5 trillion industry. While most people hear 'education' and just think 'teacher,' the sector has every role that any sector has: management, HR, finance, legal, operations, data analysts, etc. Almost any skill someone has can be used to ensure every child has access to an excellent education. But too often, people with those skills don't think to apply to a school district or charter school, because, again, they hear 'education' and just think 'teacher.'"
"Second, the largest segment of the education labor market are teachers. Teachers are on the front lines of education and have an enormous amount of knowledge and skill beyond instructional ability. But half of new teachers leave the classroom after five years, and many think that means they have to leave the education sector, not understanding how valuable and transferable their classroom experience is."
"Finally, the education sector is particularly time- and resource-constrained. In any industry, it takes a lot of time and money to find good people to join your team. At WorkMonger, the team uses data and technology to make the process more efficient and less costly, ultimately helping the education sector reach its goals and mission much faster."
Working in education is extremely rewarding, and many people enjoy the direct impact they have on shaping the minds of the growing generations. You don't need to be a teacher to be able to contribute to the prosperous future of humanity. At the same time, pretty often it's difficult to find the right fit within such organizations.
"Sometimes this can be hard. Job descriptions tend to be written as a list of skills and responsibilities, but the description doesn't accurately reflect what an employee's experience would be like. For example, a job description for a curriculum designer in a large school district and a small education data technology start-up might look similar, but the curriculum designer who will thrive in the large school district will need to appreciate systems, bureaucracy, and hierarchy, whereas the curriculum designer who will thrive at the start-up will need to appreciate uncertainty, flexibility, and initiative. It's unlikely that the same individual would feel engaged and fulfilled in both of those roles."
Looking at the process from the point of view of HR managers searching for the right talent–the biggest mistake John sees is that hiring managers overvalue experience and undervalue training.
For example, at WorkMonger the team worked with an organization to hire a Director of Development. Their algorithm matched a great job seeker with a track record of millions of dollars in sales in the private sector and a true passion for the client's work. However, the organization would not consider the job seeker because the job seeker lacked fundraising experience. What their client missed, despite repeated urging, was that the job seeker had transferable experience, proven drive, and intellectual curiosity, all of which translated into a strong likelihood of developing the skills and organizational context necessary to be successful in the role. The job seeker knew how to build relationships and understood the importance of customer service; the rest were skills that could have been learned with time and experience on the job.
Employers should look at a job seeker's past accomplishments–not to see if the job seeker can reproduce those same accomplishments in the employer's organization, but rather to identify the job seeker's future potential. Often, the best candidate for a role will have mastered perhaps 75 percent of the role but will have to grow, stretch, and develop into the last 25 percent. By understanding this, employers can access talent pools that others have not tapped into, hire candidates faster, and achieve better results. Plus, when organizations invest in their staff and provide them with opportunities for growth, the staff are more likely to have greater loyalty, make a stronger effort and have a better attitude.
It's essential for employers to begin asking questions such as, "Is this skill truly a must-have on day one?" or "Could I hire a more junior person for $10,000 less in salary and put a portion of that $10,000 savings towards top-notch training?"
Click here for your demo and see how Rallyware helps enterprises with large sales forces cut expenses, drive revenue, and transform operations.
News and Insights on Workforce Training & Engagement
We're among top-notch eLearning and business engagement platforms recognized for effective training and talent development, helping to empower distributed workforces
Subscribe