Rethinking Workplace Culture in the Social Age
According to the latest data from the U.S. Bureau of Labor Statistics, about 20% of Americans aged 65 and older are now working. The last time that happened was in the early 1960's and sets a new record for older people with jobs. When asked to describe their plans for retirement, 27% of Americans said they will "keep working as long as possible," a 2015 Federal Reserve study found. Another 12% of the respondents said that they don't plan to retire at all.
We spoke to Shawn Murphy, the CEO at Switch+Shift and author of The Optimistic Workplace about the changes and transformations that workplaces are going through these days. The goal of Switch+Shift is to help leaders to keep their promises, help teams to dig into their potential and help organizations to fulfill their purpose. Isn't that an awesome mission, and a great reason to go to work every day?
When looking at the way we work and do business now, we can see a lot of differences compared to the last 10-20 years. By way of uncovering these changes, Shawn points to the fact that more and more leaders and their employees are already waking up and realizing the importance of purpose and meaning in their work.
"We'll be working longer than any previous generation, in part because life expectancy has increased and will continue to do so."
"If we're working longer, it's natural that we begin to seek out more than money from our time investments at work. More workers are looking for a place to use their talents in an organization that has values and purpose that aligns with their own."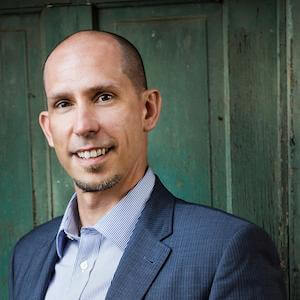 Technology is making it easier for businesses to make work more flexible. It has also lowered the barriers to entry in terms of small- and medium-sized businesses competing against larger corporations. Yet what Shawn finds most fascinating are the ways in which work has changed.
In order to adapt to these changes, companies need to rethink their brand, vision, and mission, not only for the external world but also for their own internal purposes, such as how the managers of tomorrow want to position themselves as future employers.
Businesses need to re-evaluate their employee experiences and proposition.
Companies need to look at how they present themselves online, and they need to continue to be mindful of their reputation.
What's more, companies need to show that they can take a stand on key issues. This will be awkward for many companies that don't openly reveal their beliefs or stance on important social topics.
Companies risk losing out on attracting top talent and alienating the largest generation in the workplace, millennials, if they stay with an outdated perspective of the role a company plays in society.
When it comes to boosting productivity in a workplace, Shawn points to a very interesting trend—it has become part of the employees' responsibilities.
"An increasingly competitive job market prompts employees to learn what the priorities are for the business and for their teams."
Too much time is spent on work that doesn't have an impact on issues that are important to the companies' leaders. This means that the employees need to initiate strategic conversations with their managers instead of waiting for the managers to raise the subject.
This is also related to the employees' sense of engagement in the business. Employees can help by letting their manager know what factors would increase their commitment to the company and their team. Too often, the engagement conversation centers on what the manager can do. To improve engagement, employees need to take an active role in increasing their engagement, which might be as simple as raising an issue about the team lacking an efficient communication tool or just-in-time training.
When looking at the organizations that have mastered the art of adapting their workplaces to the social age, Shawn shared three companies that stand out the most:
Buffer has done an amazing job of using transparency to build trust.
PepsiCo has done an amazing job of promoting purpose to unite their workforce.
Patagonia has done an amazing job of taking a stand on issues that are important to the company and winning the hearts of its customers in the process.
Among the recent social shifts in workplace culture are a lot of innovations, which can come with both positive and negative effects. "I'm worried about the overwhelmed employee. In some of my keynotes, I talk about 'commitment fatigue.' It's what settles in when employees don't disconnect from work for a prolonged period. There are health implications, productivity declines, and cognitive functioning is impaired," mentions Shawn.
The good thing is that our talk with Shawn ended on a positive note with an outlook into the future of work. "I'm watching how millennials will influence the 'corner office' when more of them occupy it. We're getting a taste of this in tech companies. What will happen when more Fortune 500 companies, for example, are run by millennials? I think it will be very interesting in a positive way."
Looking into the future of work is fun, but being prepared for the changes it brings is crucial for the HR leaders of tomorrow.
Click here for your demo and see how Rallyware helps enterprises with large sales forces cut expenses, drive revenue, and transform operations.
News and Insights on Workforce Training & Engagement
We're among top-notch eLearning and business engagement platforms recognized for effective training and talent development, helping to empower distributed workforces
Subscribe