Key Trends in Workforce Upskilling and Reskilling We See in Large Enterprises
The pandemic brought learning and development to an unexpected halt in 2020 as businesses switched to survival mode. Had we asked business leaders in late 2019 whether they thought individuals in their organization would benefit from more than a year without any structured development, the answer would have been a unanimous and resounding 'No!' And yet, here we are with 15 months of learning lost to Covid-19. Now, just like organizations and leaders, individuals will have learnt something about themselves during this past year in terms of their flexibility, adversity management and remote working skills. So, things have moved on and remote working is now the norm. It's time to look forward and find ways to make up for lost ground in upskilling and reskilling large distributed teams in large enterprises. Indeed, learning and development has been identified as the biggest priority for the coming year by HR leaders.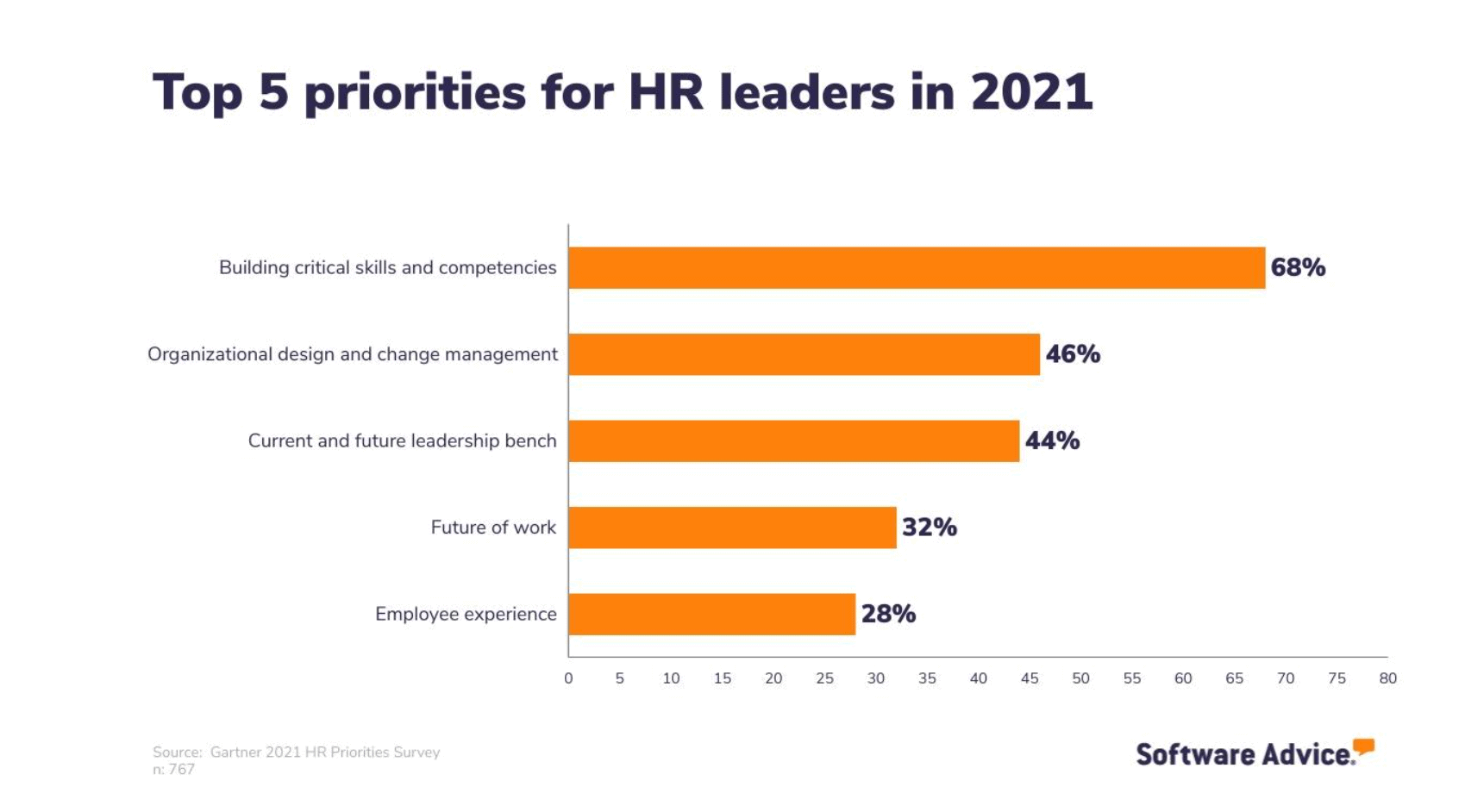 So, what does upskilling and reskilling look like in the new normal?
3 Trends in Upskilling and Reskilling the Workforce
Remote employee upskilling and reskilling on-demand will modernize learning
Individuals are now accustomed to working apart from colleagues and away from the office, at least for part of their working week. So, it stands to reason that the opportunity for remote on-demand learning will not strike the same sense of panic that it may once have done. On the contrary, remote learning is likely to increase an individual's skills using an environment they are familiar with and comfortable in. On-demand E-learning provides opportunities to enhance the learning experience by harnessing the benefits of personal goals, gamification tools such as leader boards and the variety of formats and media offered through any device, without requiring individuals to spend a day or more away from their desk.

Learning can be tailored to an individual according to their job role, career goals and current performance so what is delivered is always ultimately relevant to them and aligns with business KPIs. AI can recommend the best training packages based on an individual's previous learning, performance against their objectives and materials rated highly by other users with a similar profile.

Accelerated by the pandemic, the shift towards adaptive learning software is now in full swing with the industry anticipated to see growth of $425.53m this year as more and more organizations seek to update their learning and enablement platforms and claw back some of that lost ground.
Social learning is the answer to lower budgets for smart upskilling and reskilling
2020 saw the average amount spent on training fall to $1,111 per individual, down from $1,286 in 2019. This may not seem hugely significant, but with 28% of organizations saying their 2021 training budgets will have to be cut, the lasting impact of Covid-19 on ROI is brought into sharp focus. Cost-efficiency in upskilling and reskilling employees has always been a factor, but the pandemic has forced business leaders to look again at the balance between what is necessary and what is affordable. So, with HR leaders identifying learning as a priority but many fixed costs of running a business not up for negotiation, finding affordable ways of upskilling and reskilling the large workforce should be a priority.

Social learning does exactly what you would expect it to do. It brings together individuals from different locations to share learning and development and grow together. This could take the shape of mentoring, social forums, online discussions and more. And in a world in which large distributed teams are on the increase, social learning brings that sense of togetherness and unity that is essential in creating a team ethic and ensuring every individual knows they are valued and remains engaged.

The number of learning and development professionals identifying the benefits of social learning was increasing pre-Covid, from 35% in 2018 to 43% in 2019. But the pandemic has highlighted its value further.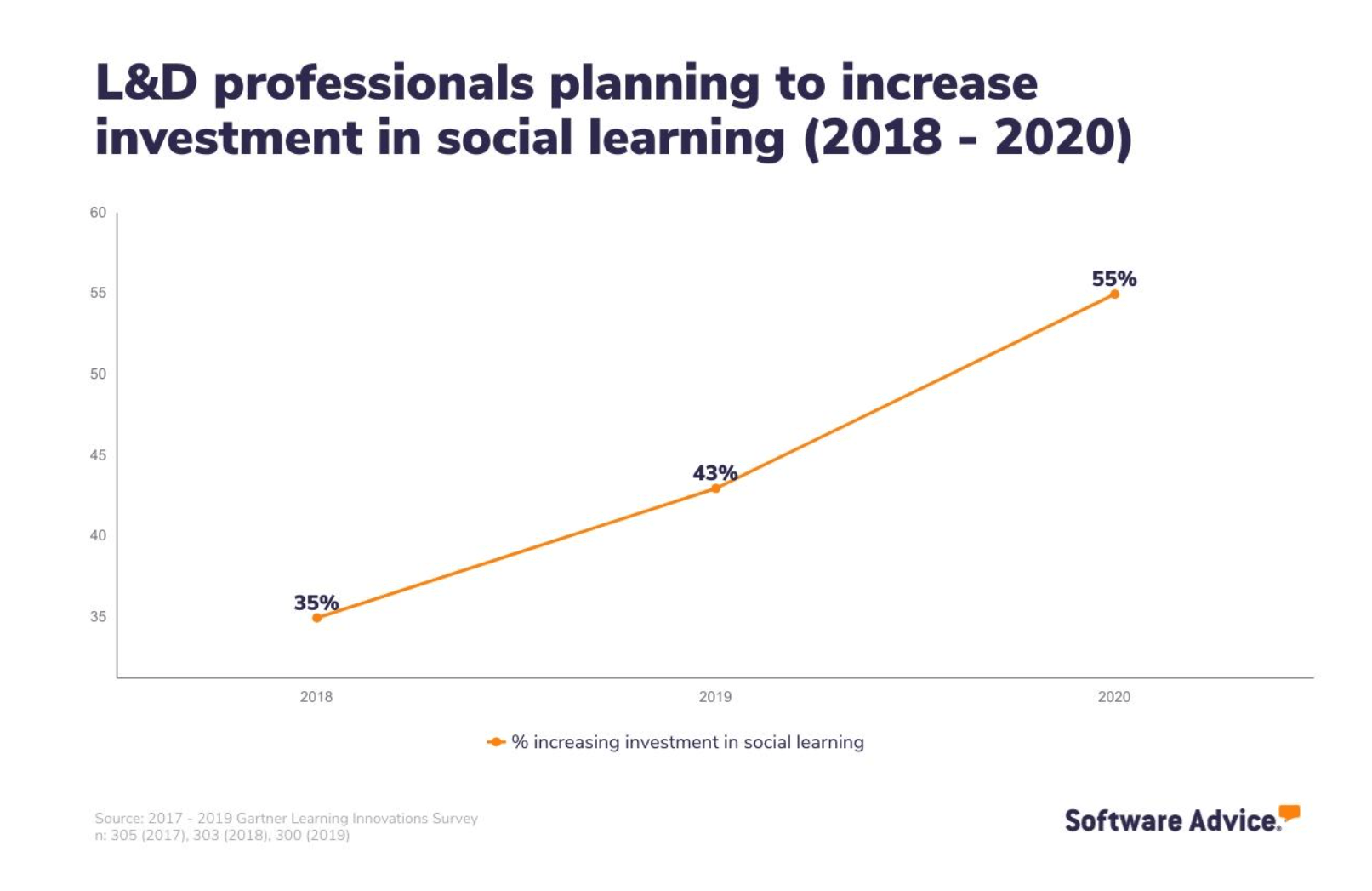 People analytics will show the impact of learning on performance in real-time
Traditionally, the impact of upskilling and reskilling employees has been difficult to monitor. Individual supervisors may notice an increase in productivity within their team, but organization-wide results could take months to come through. The result of this is that decisions on how to adapt or improve training materials or methods have always been delayed.

People analytics provides real-time monitoring of how successful remote learning and development has been from an organizational, team or individual perspective. The quality and quantity of data available to business leaders has never been greater and this in turn will significantly improve the speed and effectiveness for training departments in identifying where resources and materials can have the biggest impact on the business. Finally, the CLOs will have the right tools in place to calculate the ROI of each training initiative and quickly adjust as they go.

By integrating upskilling and reskilling into the day-to-day working practices, learning becomes personalized and relevant. It helps drive behavior changes as individuals see improved results or smoother, more efficient ways of working. Training ceases to be seen by some attendees as a necessary evil filled with arbitrary facts which don't always resonate, and becomes what it is supposed to be – a way of developing talent, improving results and boosting ROI.
Rallyware specializes in supporting organizations to create bespoke learning and enablement platforms that drive behavior change and support business KPIs. To find out how your learning and development could be improved to drive your business goals and increase your bottom line, schedule a demo.

News and Insights on Workforce Training & Engagement
We're among top-notch eLearning and business engagement platforms recognized for effective training and talent development, helping to empower distributed workforces
Subscribe