How Unbeatable Company Culture Is Driving KPIs At 3 Market Disrupting Companies
When you think of how industry leaders are operating head-and-shoulders above the pack when it comes to KPIs, a few obvious competitive advantages might come to mind— people, IP, brand loyalty. But what comes before all that? What is driving KPIs at these companies? Per McKinsey, the answer is simple and lies at the heart of every organization: company culture. KPI-driven company culture is one of the primary differentiators of market leading and disrupting companies.
Company culture makes or breaks the conditions in which companies can deliver on their KPIs. But what goes into building and sustaining a KPI-driven company culture? Let's define our terms before we dig into a few examples of amazing company culture driving KPIs at 3 industry leading companies.
What Is KPI-Driven Company Culture?
HBR describes executives as frequently confounded by company culture, since it's anchored in "unspoken behaviors, mindsets, and social patterns."
Culture is ineffable— a tacit organizing rule that defines shared values and assumptions. Company culture gives rise to individual and collective behaviors by shaping mindsets and motivations.
Of course, company cultures span the gamut of values and orientations, from group learning-oriented to individual achievement-driven. This is not to suggest that one is better than another for driving KPIs. Rather, a strong company culture of any kind is essential for workforce performance.
Why Is KPI-Driven Company Culture Important?
In a study of over 1,000 organizations and more than 3 million individuals, McKinsey found that those with top quartile cultures post a return to shareholders 60 percent higher than median companies and 200 percent higher than those in the bottom quartile.
Bain & Company research found that nearly 70% of business leaders agree: Culture provides the greatest source of competitive advantage. In fact, more than 80% believe an organization that lacks a high-performance culture is doomed to mediocrity.
The inverse is also true. Poor company cultures lead to underperformance, and worse— they may be altogether devastating for companies.
At the end of the day, workforce mindsets and motivations are crucial for delivering on KPIs. That means company culture is one of the primary levers for organizational bottom lines.
How Is KPI-Driven Company Culture Built?
Bain's extensive research identifies 5 key requirements for building a KPI-driven company culture:
1. Set expectations.
Leadership must be clear and explicit in defining company culture and how it will drive KPIs. These expectations should communicate what is unique about the company, what KPIs will be used to measure success, and which performance attributes are currently missing.
2. Align leadership around a common vision and desired behaviors.
While many factors influence culture, Bain suggests, "the single most important is leadership— what leaders do and say, in that order, consistently over time."
3. Focus the organization on delivering on the business agenda/KPIs.
Leadership must be deliberate about holding people accountable for "actual delivery rather than spending energy on a formal culture change program." That means measuring KPIs rather than conformity to a set of culture principles. Leadership knows the culture principles are working if KPIs are being met.
4. Manage the culture by managing the drivers of culture.
Again, culture starts from the top. Leadership must exemplify the principles they're holding people accountable for. Roles and responsibilities must be clear, as well as performance metrics or incentives. Performance management and recruiting processes must also be updated to reflect culture initiatives.
5. Communicate and celebrate.
Building an amazing company culture is one of the most challenging elements of running a business. Consistent communication and celebration of incremental progress is key for keeping the workforce engaged.
KPI-Driven Company Culture and the Frontline
While company culture informs all elements and levels of an organization, Bain's research suggests that the greatest impact is felt on the frontline. Winning cultures, the report describes, are "best measured through the day-to-day activities of the frontline."
An ethos of continuous improvement and commitment to KPIs in the workforce interacting directly with customers and clients is crucial. The frontline is where company culture can have the greatest impact on performance.
"Culture isn't just one aspect of the game— it is the game," says Lou Gerstner, former chairman of IBM.
Now let's take a look at 3 KPI-driven company cultures and how they're winning at different elements of workforce performance.
Warby Parker: Recruiting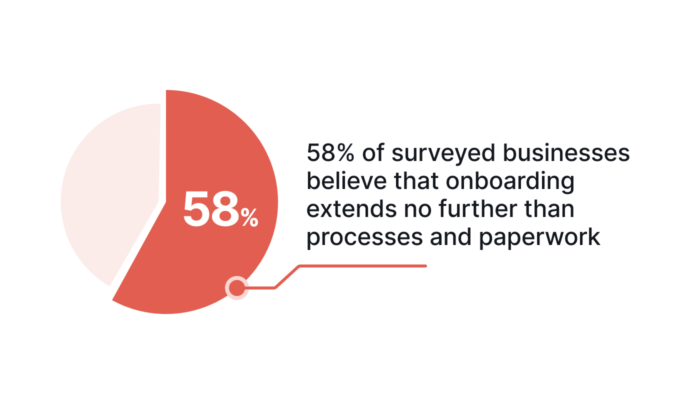 Warby Parker, an early disruptor of the optical industry, grew to over 1,400 employees in eight years, going from selling glasses by mail to becoming a global retail giant. It only makes sense that a company scaling at such a rapid pace prioritizes recruiting as a KPI.
How does Warby Parker's culture support the recruiting KPI? The company has invested in personalization and immersion in welcoming new members to its team, as well as cultivating a culture of collective participation—Warby Parker guarantees the ROI of its recruiting efforts by optimizing onboarding.
That means onboarding isn't relegated to HR and whatever team the new employee is joining. Rather, employees at every level of the organization are included in walking new employees through both daily work functions and high-level mission and vision. New employees meet people from across the company, fostering connection and engagement.
On the level of personalization, Warby Parker uses systems to help each new employee feel known. They're introduced at all-hands meetings and greeted on their first day with balloons that say, "Nice to meet you!" which signal to other team members to come by and say hello. All of these gestures create a sense that new employees are cared for and boost engagement right away—not just for new employees, but for the whole team.
How does the recruiting KPI inform organizational bottom lines? Good team engagement leads to happier employees, which means better employee retention (and lower recruiting costs), more efficient teams, and higher revenue.
Executives know how costly it is to hire new people, and Warby Parker's leadership is already spending significantly on acquiring new employees. Optimizing onboarding via amazing company culture increases returns on their initial investment and paves the way for even more growth.
Bonobos: Retention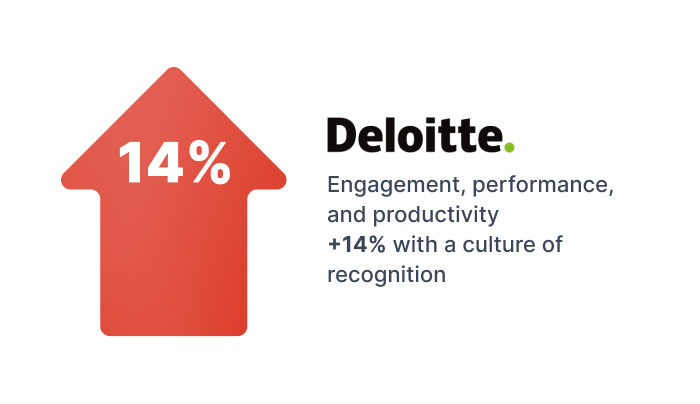 Bonobos is known as a leader in the retail industry for its disruptive approach to launching vertically integrated e-commerce brands and has grown rapidly in the eight years since its launch. But growth comes with challenges.
CEO Andy Dunn described the difficulty of scaling in Fast Company as less about hiring and onboarding and more about engagement and retention. Once people were in the door, Bonobos struggled to develop their talent and leadership.
Retention became a key KPI. To optimize for retention, Bonobos prioritized engagement via learning and development. Dunn hired Sara Patterson as Chief People Officer and charged her with reimagining the company's learning and development around personalized growth for every employee.
Bonobos now offers a range of leadership-oriented L&D opportunities for its employees, including programs which teach management skills, performance management training, navigating management structures, and customer experience.
Coupled with this programmatic initiative, Dunn has also prioritized a culture of positive feedback, making company-wide recognition a core part of every team meeting. But more important than periodic public recognition, Dunn says in an essay for Medium, is "the day-to-day practice: the back-channel conversations, the hand-written notes, the email one-liners. It's paramount to be specific about what people have done well, as you get what you praise."
Investing in learning and development along with a culture of continuous feedback has been critical for Bonobos's retention KPI. Its team members are engaged and celebrated for positive behaviors which drive business results.
"Knowing that a company is investing in your growth and development as an employee results in a more positive perspective and better outcomes," says Patterson, a truth born out in Bonobos's continued market leadership.
Sephora: Sales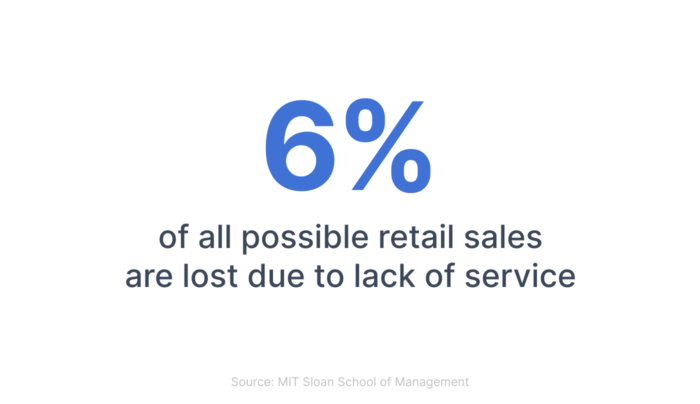 How has Sephora gone from being the challenger brand in prestige beauty to carrying the largest slice of market share in the industry? Deborah Yeh, Global Chief Purpose Officer, describes how the company's investment in human-first culture has been transformative for its sales KPI in SHRM: "We invested in people first. For years, our field education team outnumbered our brand marketing organization."
Sephora's culture prioritizes people in every business context. The company sees its investment in its workforce as an investment in its customer service. Leadership understood that customer experience at the frontline is the most essential factor in delivering on its sales KPI. The Sephora experience, Yeh says, "is defined by its people and our personal connection with clients."
The company's people-first culture as a sales KPI driver extends to all elements of the organization. Beyond industry-leading investment in training and development, Sephora has made employees "visible heroes" of its marketing, featuring them in advertising and social media campaigns.
These measures have been crucial for the company sales KPI, distinguishing the retailer from its competitors by positioning itself as a brand value-aligned with today's shoppers. Their research shows that 35% of consumers prefer to buy from companies with shared values, and 30% prefer to buy from companies with transparent values, even if they're different from their own.
Investment in people-centric culture which optimizes for sales has been critical in Sephora's continued growth. Since being acquired by LVMH in 1997, the company has grown to approximately 2,300 retail stores with 30,000 employees, operating across 33 countries, and represents almost 45% of LMVH's business in North America.
KPI-Driven Culture at Scale: Performance Enablement Platforms (PEP)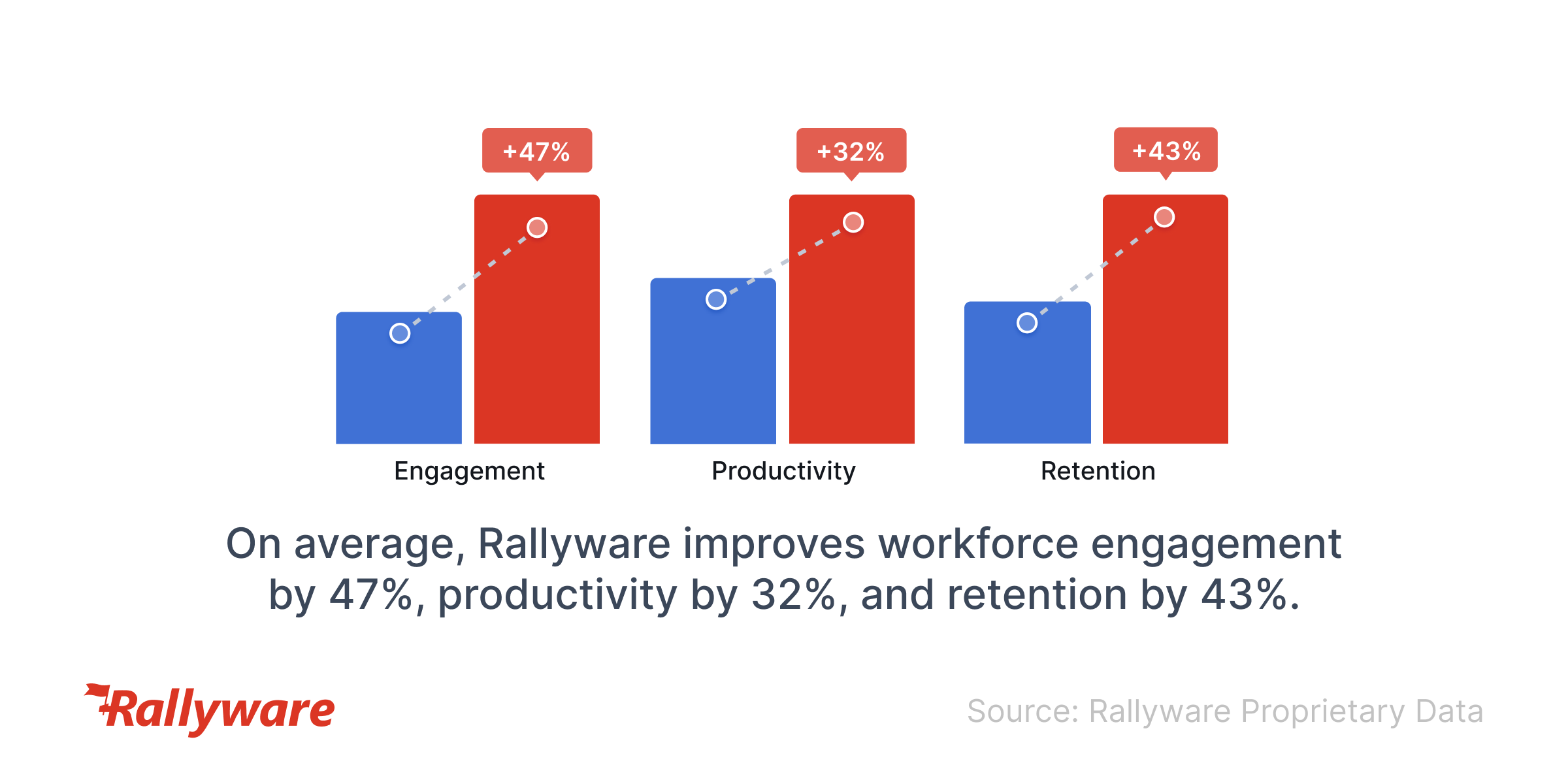 The last several years have seen rapid advances in performance enablement technology. Data-rich performance enablement platforms like Rallyware's can now automate the elements of amazing company culture driving KPIs at places like Warby Parker, Bonobos, and Sephora.
Rallyware delivers peronalized learning and development, incentives and recognition , and opportunity management tools in one integrated platform. Rallyware's platform uses performance data to enrich smart notifications for the right person, the right time, and the right action across distributed workforces.
What does that mean, exactly? Data-rich personalization at scale, which optimizes for the 3 most important KPIs at any organization: recruiting, retention, and sales. Organizations of all sizes can now optimize their business outcomes with just one performance enablement platform. Company culture isn't something you have to manually implement only. It can grow organically out of your technology.
The proof, as they say, is in the pudding. Companies using Rallyware see an average 24x return on ROI, improves workforce engagement by 47%, productivity by 32%, and retention by 43%.
Digital transformation of company culture is the future of distributed workforce management. To see how Rallyware's performance enablement platform can digitally transform your organization, sign up for a demo now.
News and Insights on Workforce Training & Engagement
We're among top-notch eLearning and business engagement platforms recognized for effective training and talent development, helping to empower distributed workforces
Subscribe