Accelerate Operational Excellence through Data-Driven Corporate Training
Operational excellence can be achieved through the smart use of the right tools and the right strategies.
Corporate Training Software by Rallyware is a proven world-class solution that delivers the right activities to the right person at the right time to streamline workflows and increase operational efficiency. 
AN ULTIMATE CORPORATE TRAINING TOOL FOR PERFORMANCE GROWTH
Rallyware's Performance Enablement Platform empowers companies to turn their employees and teams into high performers to reach their operational goals while removing any business disruptions.
With Rallyware, all companies can now:
Get new hires up to speed with learning and business activities delivered just-in-time
Create an agile culture of continuous growth and improvement
Continuously energize and motivate teams and individuals through social game-like experiences
Reward and recognize every individual in a way that matters to each of them
Monitor KPIs and improve performance through powerful real-time metrics and analytics
RALLYWARE FOR CORPORATE TRAINING
As a result of implementing Rallyware for Corporate Training, companies typically see:
higher knowledge retention
higher participation in learning
higher workforce productivity
BOOSTING OPERATIONAL EXCELLENCE THROUGH DATA-DRIVEN LEARNING TECHNOLOGY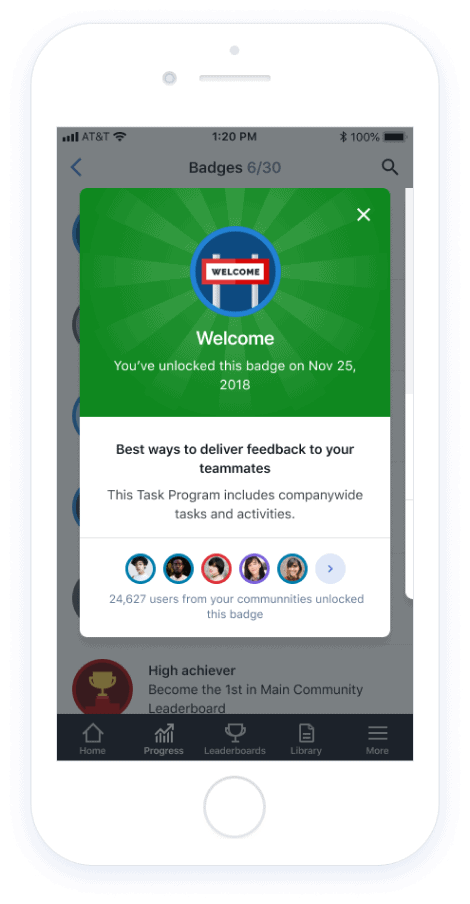 SOCIAL GAME EXPERIENCE
Inspire continuous improvement through data-driven recognition
Rallyware's data-driven engagement programs deliver point-values, virtual and real rewards in a manner that improves each individual's performance and maximizes customer satisfaction, quality of goods produced and services delivered.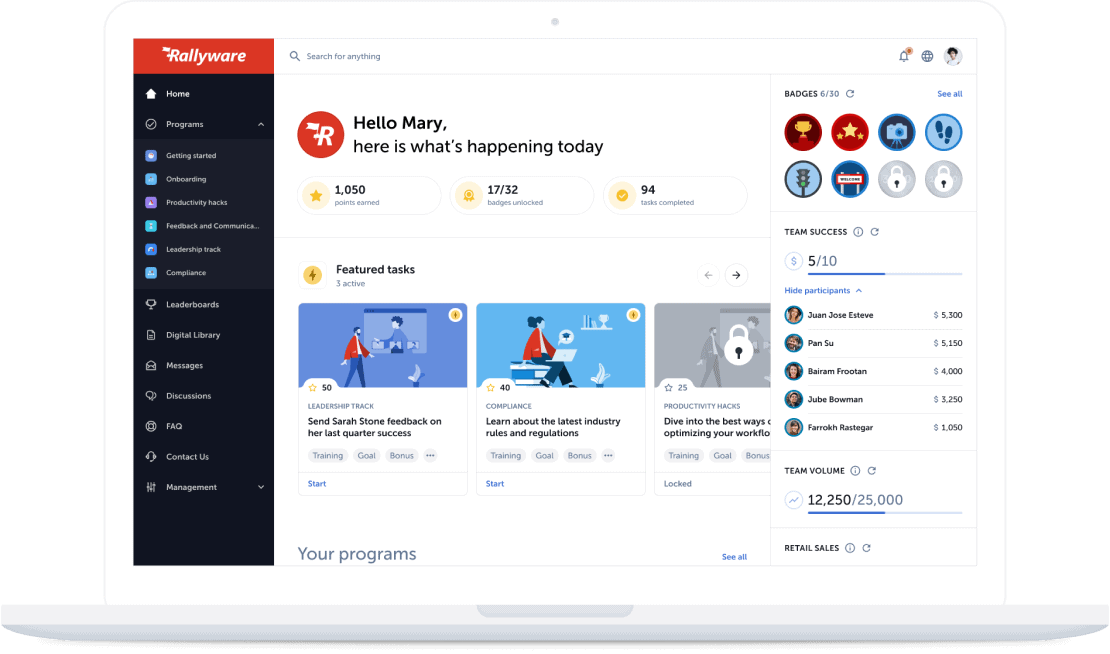 PERSONALIZED LEARNING EXPERIENCE
Supercharge your workforce with personalized learning experiences
Bring the best in each member of your organization by automatically delivering a uniquely customized learning experience based on the performance data, personal and career goals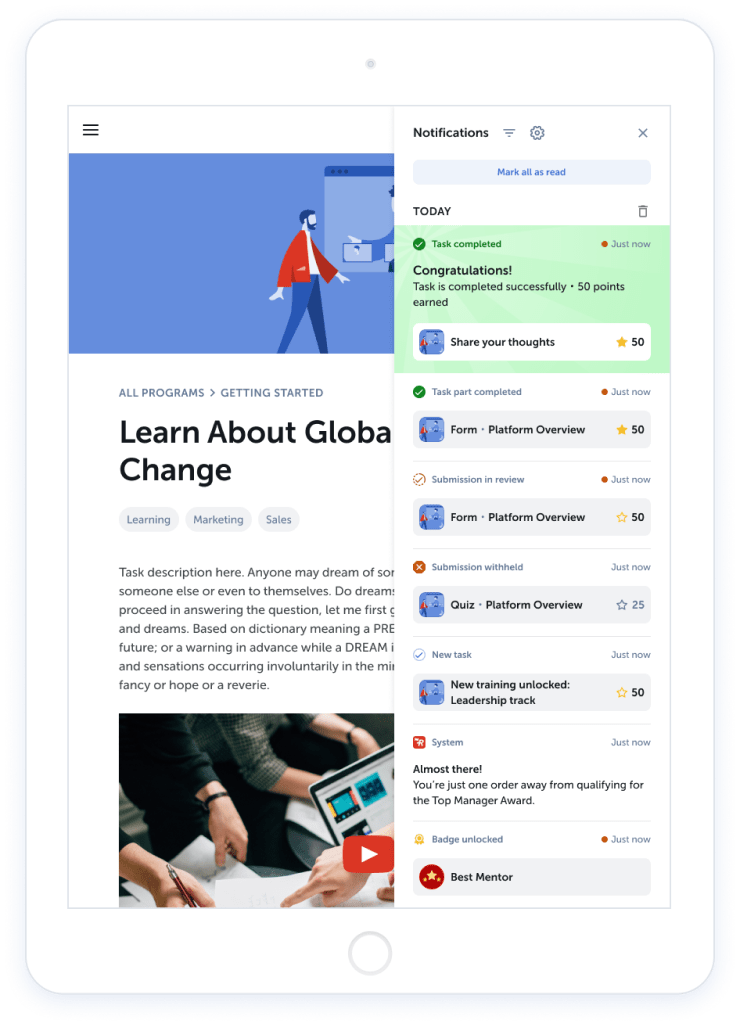 TRAINING DELIVERED JUST-IN-TIME
Optimize work processes 
Rallyware delivers personalized activities to each employee, providing them with just-in-time performance support, no matter where they are, to eliminate any workflow interruptions.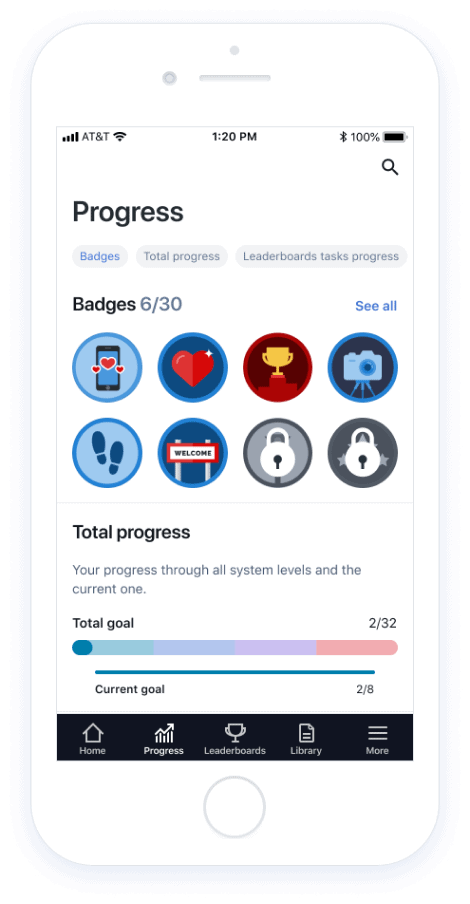 PERFORMANCE IMPROVEMENT
Turn your training into a powerful performance improvement tool
Rallyware enables the automation of work processes so that every person knows exactly what to do and when, cutting out all the processes that create inefficiencies or don't add any value.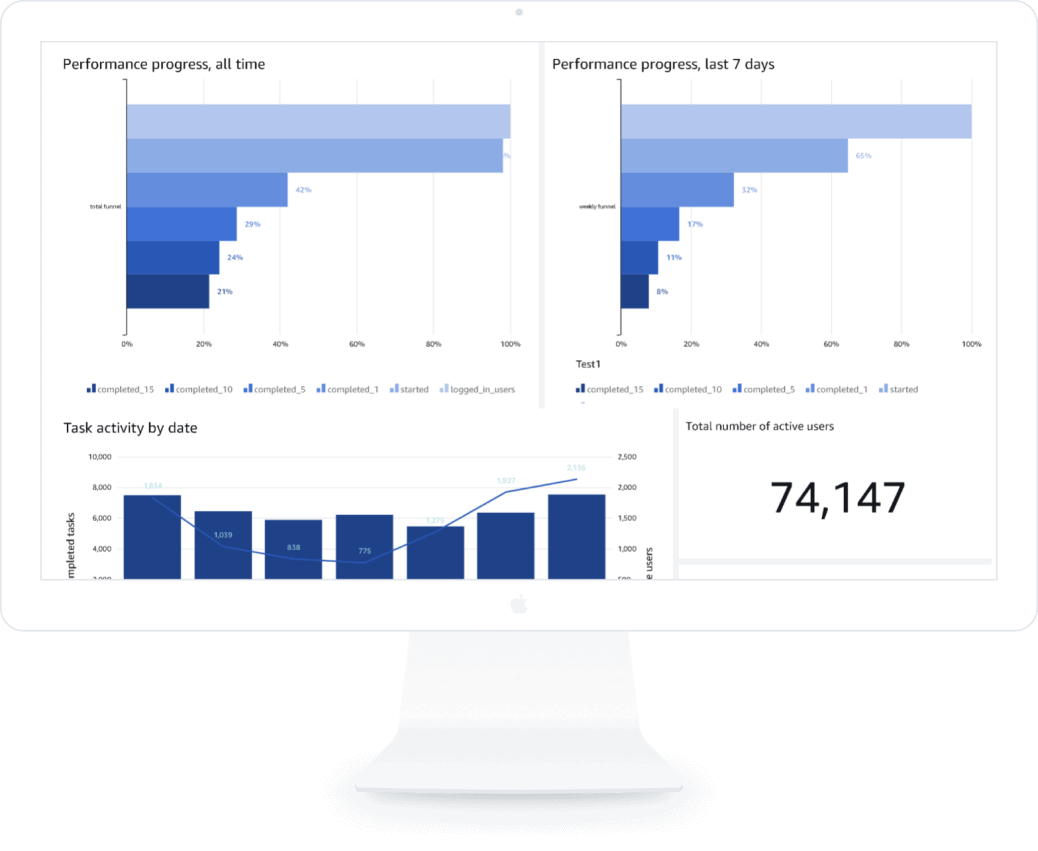 REAL-TIME METRICS AND ANALYTICS
Reinforce operational excellence outcomes with real-time analytics
Rallyware's robust analytics engine helps to measure each individual's or each team's progress, timely identify the root causes of poor performance and eliminating them.
https://www.rallyware.com/wp-content/themes/rallyware_perspective/js/animations/rallyware-process/