How Incentives & Recognition Are Driving Business Resilience in 2023
Workforce engagement impacts both the daily and long-term success of any organization. When companies fail to implement a workforce management solution that includes incentives and recognition, their most important KPIs suffer significantly. These KPIs include productivity, quality of work, and customer satisfaction.
In an increasingly challenging business climate, organizations simply can't afford to miss the mark here. Customers are only too happy to take their business elsewhere as their budgets tighten.
These problems are preventable with effective workforce management solutions for incentives and recognition. In one Gallup study, increasing weekly recognition resulted in a 28% improvement in work quality and a 31% reduction in absenteeism, as well as decreased attrition and turnover costs.
In this business climate, organizations must solve these kinds of fixable problems in order to build and maintain resiliency. Maintaining high workforce engagement is more critical than ever as we continue to see big layoffs across industries and sectors.
Effective incentives & recognition programs build business resiliency by both increasing workforce productivity and decreasing the operational costs associated with low engagement, as well as cultivating company cultures that drive high customer satisfaction and innovation.
Read on to learn how workforce management solutions that include incentives & recognition are driving business resilience in 2023.
Incentives & recognition cut operational costs by reducing absenteeism and turnover.
Attracting and retaining top talent is crucial for business resiliency. According to a study by the Society for Human Resource Management (SHRM), replacing a worker can cost anywhere from 50% to 200% of their annual salary.
In contrast, companies that invest in recognition and rewards programs have a lower turnover rate, resulting in significant cost savings. In fact, companies with effective employee recognition programs experience 31% lower voluntary turnover rates. This represents a tremendous cost savings. Organizations simply can't afford high turnover in an increasingly competitive business climate.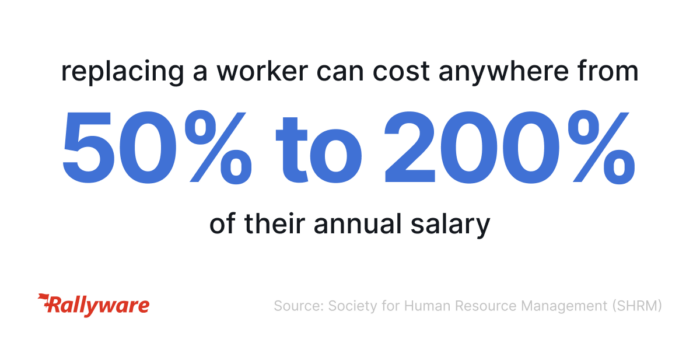 How do workforce management solutions that include incentives & recognition retain talent and reduce operational costs?
Incentives and recognition increase workforce engagement. Higher engagement leads to decreased absenteeism and turnover. Engaged workers are committed to organizations, and this commitment is reflected in their behaviors. They show up reliably, on time, and prepared. Incentives and recognition are crucial for sustaining this commitment.
Workforce management solutions that include incentives and recognition are invaluable in enabling high engagement at scale. It's impossible for managers to check in with individual workers at the rate workers need to feel sufficiently valued. But there's no way around the necessity of this— businesses simply don't run effectively when their workforces are disengaged.
That's why market-leading companies use workforce management solutions like performance enablement software to automate high-frequency incentives and recognition at scale.
For companies to remain resilient in this economic downturn, they must invest in a workforce management solution that keeps operational costs as low as possible. Performance enablement is the best way to drive the workforce engagement that keeps these costs in check. The research is undeniable: one Gallup study found that companies with higher levels of engagement experienced 41% less absenteeism and 17% higher productivity.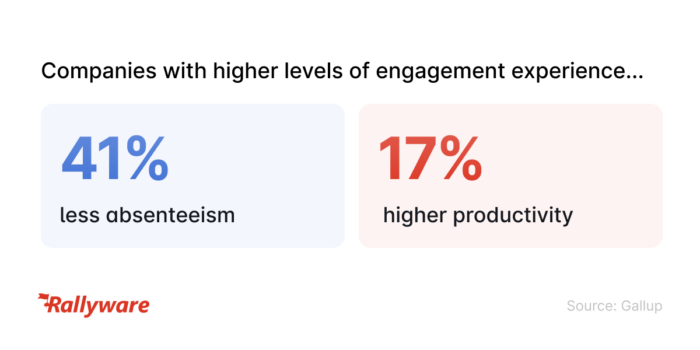 Quality of work improves with higher workforce engagement, driving customer satisfaction.
Customer satisfaction is a critical KPI in this business climate to maintain resiliency. With more options than ever before, customers have the upper hand in selecting where they want to take their business.
Studies show that customer service levels are one of the most important factors in driving revenue. But when the workforce is disengaged, customer service is often one of the first areas impacted. With customer satisfaction at a two-decade record low and economic headwinds ramping up, organizations must invest in workforce management solutions that enable workers to deliver on customer experience.
Again, engagement is critical for business resiliency when it comes to customer satisfaction. Engaged employees are more likely to provide excellent customer service, which leads to improved customer satisfaction and loyalty. Companies with highly engaged employees have a 10% higher customer satisfaction rating than companies with disengaged employees, according to Qualtrics XM Institute.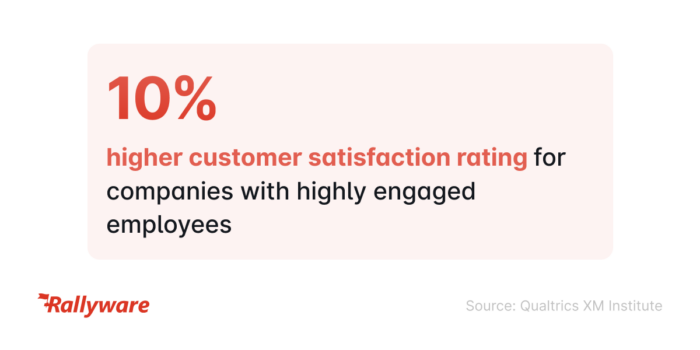 Using a workforce management solution to drive excellent customer service goes beyond individual interactions. To build lasting business resiliency, organizations use incentive and recognition tools to create an organizational culture of empathy, respect, and reliability. A simple way to think about this is in the trickle-down sense. When companies respect and value their workforce, their workforces respect and value their customers. A study by Forbes found that companies with a positive culture had a 1.5x higher level of customer satisfaction than those with a negative culture.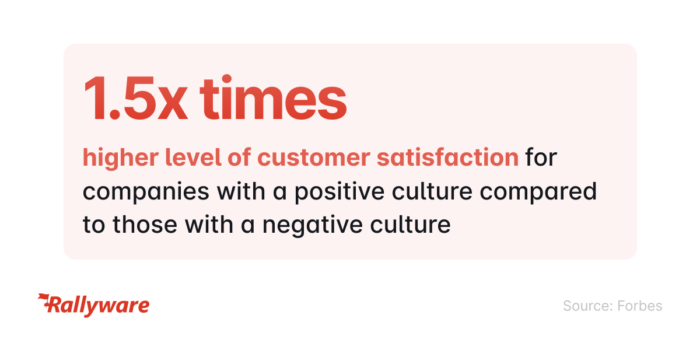 Incentives & recognition support cultures of long-term innovation and profitability.
Workforce management solutions that include incentives and recognition go beyond individual KPIs in their impact on business resilience; overall work quality and productivity gets supercharged at scale when incentive and recognition systems are automated and built into the flow of work.
To really maintain business resilience, organizations have to take a long-term approach to building an organizational culture that can weather any storm. That means thinking beyond addressing immediate problems. Organizations can't simply invest in maintaining their systems. We've seen how this approach has crippled "legacy laggards" who've forfeited innovation for maintenance. Many have ended up in bankruptcy.
A culture of innovation is central to building business resiliency. But innovation comes from trust. The workforce must feel supported to take risks and recognized in their contributions. Incentives and recognition build the kind of positive company culture that facilitates the creative thinking and experimentation required to stay competitive. In a survey by Harvard Business Review, companies with a positive culture reported 72% higher levels of innovation than those with a negative culture.
Innovation translates into profitability. According to a study by Aon Hewitt, companies with engaged employees had a 6% higher net profit margin compared to those with disengaged employees.
To see how you can use performance enablement to increase business profitability and resilience, schedule a demo today.
News and Insights on Workforce Training & Engagement
We're among top-notch eLearning and business engagement platforms recognized for effective training and talent development, helping to empower distributed workforces
Subscribe