How to Supercharge Your Mobile Learning System with Some Easy Tweaks
Mobile comes first. It's neither a trend nor our future. This is the environment we're living in now. Just for the record, 25% of mobile web users are mobile-only, Americans check their cell phones on average once every 12 minutes, and 70% of learners feel more motivated when training on a mobile device, as opposed to a computer.
There's a lot of talk about the advantages of mobile learning, the way it personalizes individuals' learning experiences, brings the best in microlearning content, gives learners flexibility, and increases engagement thanks to gamified elements embedded into a training platform. We won't continue this discussion. Instead, we want to offer you tips on how to spice up mobile learning in your company to enjoy even greater business performance results.
Quick tips to improve employee training with a mobile-first approach
Learning possibilities that are available for learners with mobile devices are truly incredible. However, not everybody knows how a modern learning platform can help businesses get the best out of mobile learning. Here are four ways to use mobile learning to its fullest.
Reduce errors, increase productivity, and boost employees' confidence via hands-on mobile training.
Mobile devices are great helpers when it comes to searching for answers to solve urgent challenges. They can work like Google and YouTube mixed together to deliver relevant chunks of information in an engaging way. This helps to minimize performance failures, mitigate the forgetting curve, and make employees feel more confident in what they do.
Hands-on training can be very beneficial for various industries, including healthcare. Mobile learning was used for PED nurse training and dealt with questions of applying anesthesia for lumbar puncture. Due to the rare frequency at which this procedure occurs, most PED nurses felt uncomfortable with the process. "PED nurses were first surveyed to categorize their comfort level when it comes to the anesthetic application for lumbar support. The questionnaire also included other vital information, including the RN's years of experience in the field and if they had undergone relevant training." Then came the actual training: a video, accessible through a smartphone or tablet, briefly demonstrating the process of anesthetic cream application in a very precise manner.
As a result, this hands-on video training reduced nurses' errors, since they could watch it before a procedure and then immediately apply it in practice. It also increased their confidence and consistency of care in the long run.
Turn mobile devices into data-driven personal assistants.
Wouldn't it be great to have your own assistant who would remind you of all questions on the agenda and offer relevant prompts? Actually, this personal assistant is right in your pocket. One of the most underrated features your learning platform can offer is smart, data-driven notifications or learning module suggestions that keep employees' performance on track. When they encounter difficulties or show poor results, training notifications guide employees through personalized learning paths to keep their performance levels high. Targeted learning activities are only possible with smart data analysis, and leading companies are already making use of it.
For instance, LinkedIn builds its learning system with three key aspects in mind: mobile accessibility, data-driven personalization, and content. It uses data from more than 500 million member profiles and billions of engagements to offer data-driven content recommendations that are tailored to each learner's needs. What's important is that LinkedIn uses data not only to develop learners' current necessary skills but also to suggest useful courses for future skills in need by analyzing macro labor market trends.
Encourage employees to share their job-related success stories similar to how they would on social media.
Mobile learning is a great way for learners to contribute their own content to share their success and at the same time help their coworkers overcome similar challenges. They can make a video, showing newly hired house painters how to correctly prepare the wooden surface for repainting, or tell a story about how they managed to solve an issue with a "challenging" client and his unrealistic demands. Imparting real-life professional experiences is one of the most efficient ways of learning.
In the studies of MBA consulting project teams, it was found that sharing past experiences and expertise with each other can increase learners' performance. Managers at Siemens, for instance, implemented a program that rewards users for sharing knowledge with colleagues, since they know that short, influential personal stories work well, sometimes even more effectively than formal training.
By simply publishing success stories via smartphone, whether those be videos or posts, other employees can read or watch them, discuss, and suggest their own solutions to similar situations, contributing to everybody's ongoing learning.
Keep up a friendly, competitive spirit in the workplace.
Competitiveness is in our blood. In fact, it's our extrinsic incentive, as psychologists call it. Mobile learning can help companies keep their employees energized, engaged, and motivated through the gamification of their achievements – leaderboards, badges, points, progress bars, etc. By knowing where they are amongst their peers, employees will do their best to collectively outperform competitors, demonstrating greater productivity levels.
The Aberdeen Group, an IT market-research and consulting company, resorted to gamification and the competitive spirit to change their sales patterns. "Due to historical trends, the majority of their sales closed at the end of the month, which may have worked well for the firm, but didn't work as well for their clients." To change that, the company divided its sales departments into teams that consisted of individual sales reps filling specific positions on the team. These teams competed and their performance results were posted on leaderboards. As a result, engagement and collaboration level increased, and sales reps closed more deals earlier.
NB: Mobile learning should nourish the employee experience, not worsen it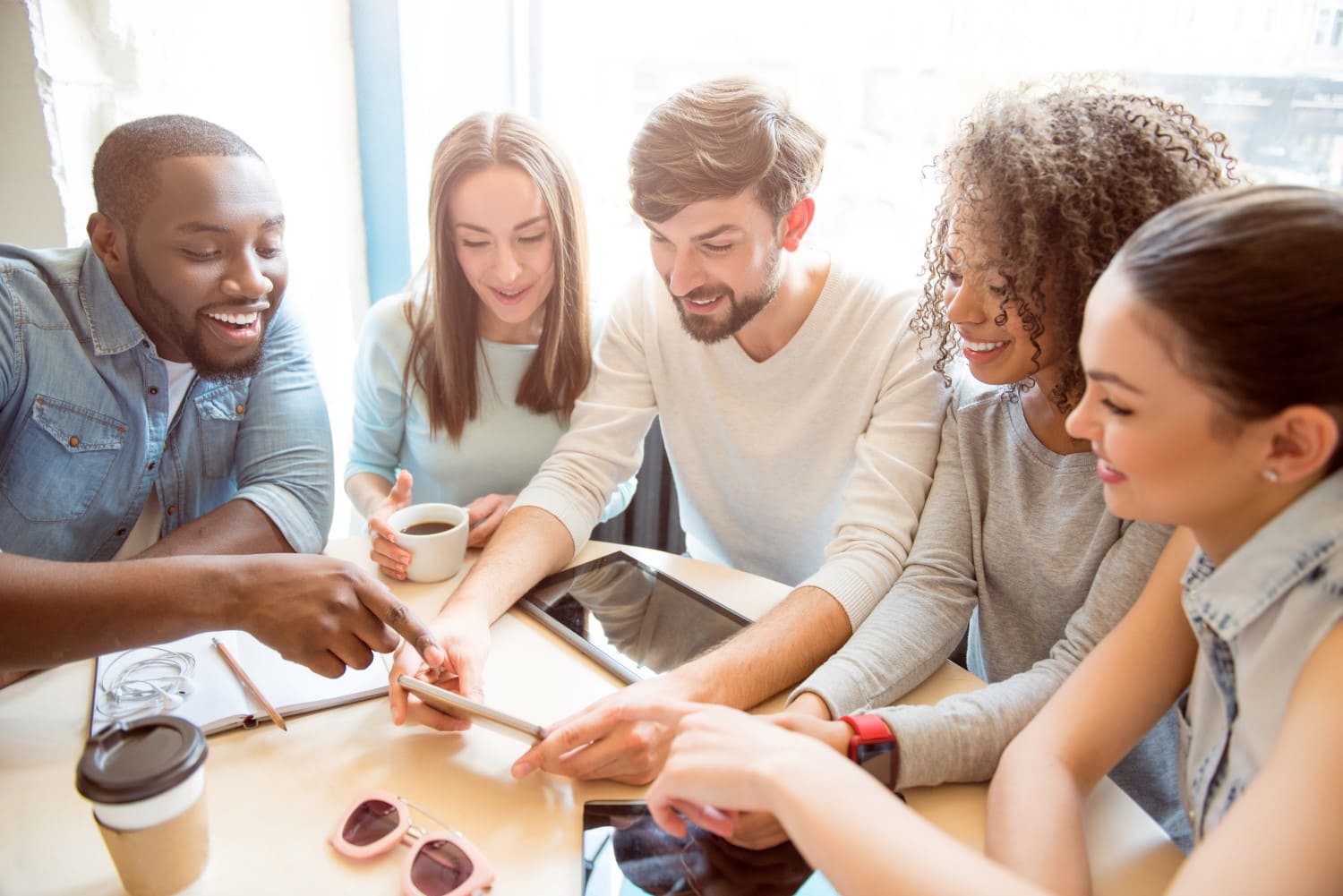 Yes, it's pretty obvious, but for some reason, there are still L&D specialists who forget that mobile learning is more than a simple transfer of training content to employees' mobile devices.
If a customer wants to know a specific product feature and your sales rep has to read through a 15-minute long text, it won't contribute to his learning experience. If your new cook has trouble streamlining a video of how to make a delicious house specialty, it won't add points to the positive learning experience either.
Spend some time and ensure that the employees' mobile learning is as easy as their Google or YouTube experience. This will eradicate frustration, improve productivity, increase engagement, and get new employees up to speed in no time.
Subscribe to the Rallyware blog below to get hands-on tips on how to deliver great mobile learning experiences and improve employees' performance!
News and Insights on Workforce Training & Engagement
We're among top-notch eLearning and business engagement platforms recognized for effective training and talent development, helping to empower distributed workforces
Subscribe