Corporate Citizenship Platform by Rallyware is an engagement solution that drives participation for measurable positive social impact.
IF achieving your objectives requires a group of people to adopt certain behaviors and take a series of tangible offline and online actions,
IF you struggle to put metrics on your community programs and demonstrate the ROI to top management,
IF your company-branded community efforts require authentic user-generated content,
Then you need Rallyware!
With Rallyware for Corporate Citizenship, you now can:
Demonstrate measurable impact
Take successful programs to scale
Increase internal and external visibility for your programs
Provide one platform for your employees, community, and non-profit partners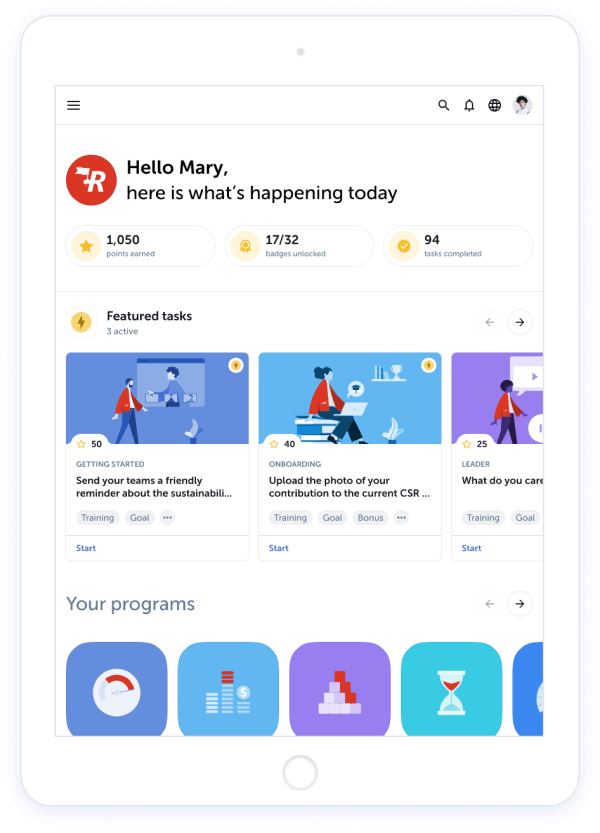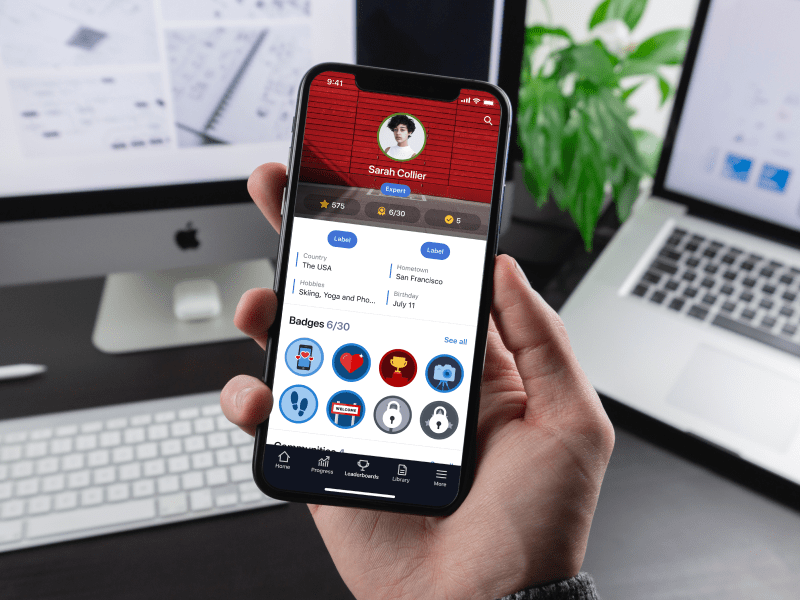 Social game-like experience drives participation
Rallyware inspires people to take specific actions to achieve tangible results. From fostering environmental stewardship among employees or consumers, to empowering communities in need, to employee giving and volunteering, our unique technology makes it easy, rewarding, and fun to participate in every stage of a project.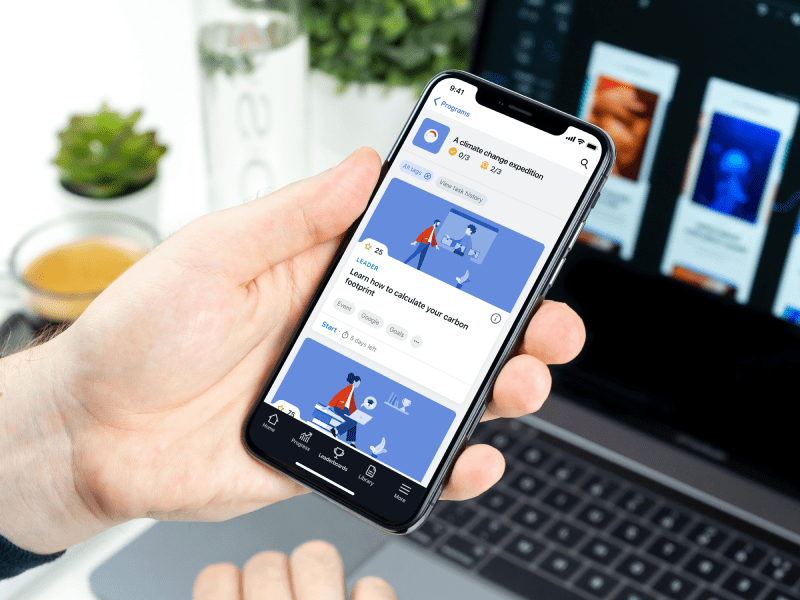 Engagement programs lead every participant to success
Rallyware comes with a suite of predefined engagement programs proven to achieve specific objectives by utilising behavioral science methods and user-centered design. Engagement programs start with simple tasks and progress to more advanced activities allowing participants to accumulate quick early wins and grow their skills, confidence, and scope of participation.
Your Rallyware account manager will work with you to select, customize, and optimize the set of engagement programs that best achieves your business objectives. We will then continuously monitor performance of your programs and help you introduce refinements and optimizations that maximize participation and program results.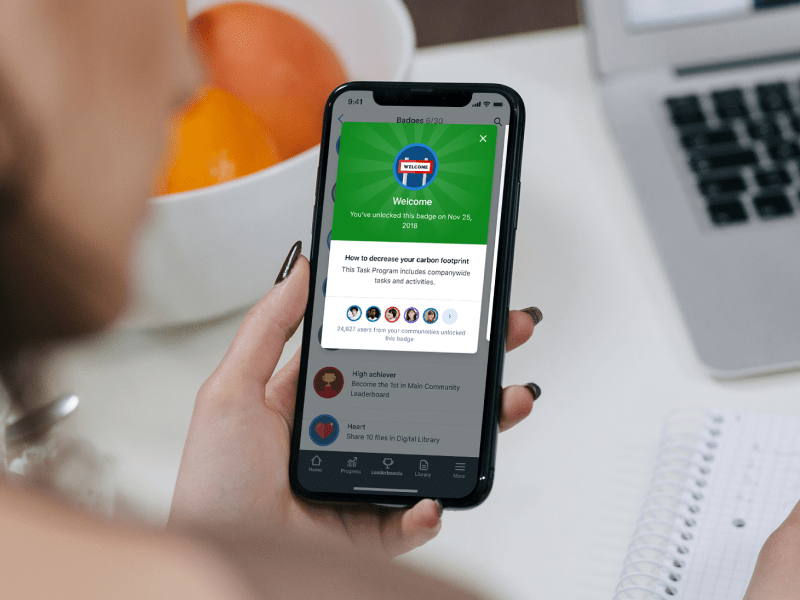 Recognition inspires continuous engagement
Individuals or groups earn points for each activity they complete and engage in peer-to-peer and team competitions based on their accomplishments. When participants achieve significant milestones, Rallyware celebrates their accomplishments with virtual rewards and peer recognition. Every engagement program calibrates point-values and virtual rewards in a manner that optimizes participation and maximizes results.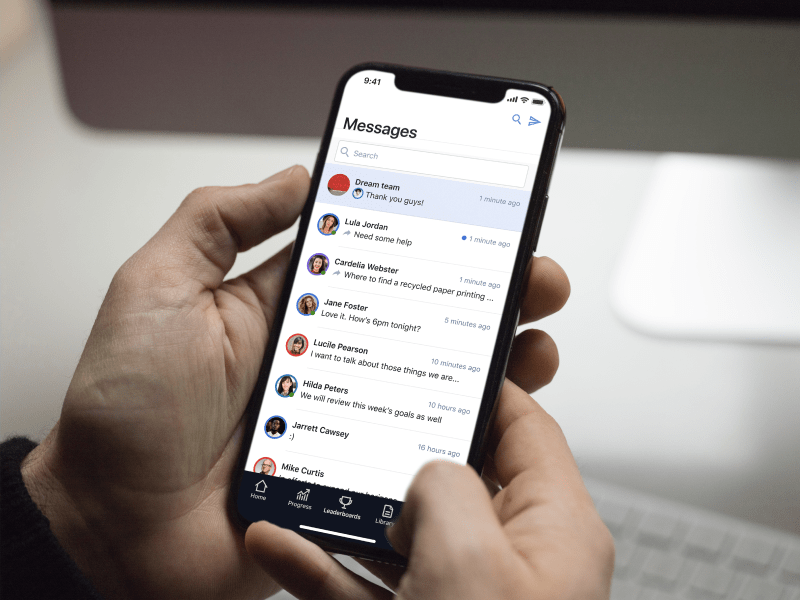 Flexible community structure simplifies communication
Rallyware groups your audience into distinct communities to allow efficient communication across all stakeholders. Communities can be structured around initiatives, regions, participant types, specific teams, etc. Our system administration functionality makes it easy to control communication creation and access, thus ensuring every user receives timely and relevant information.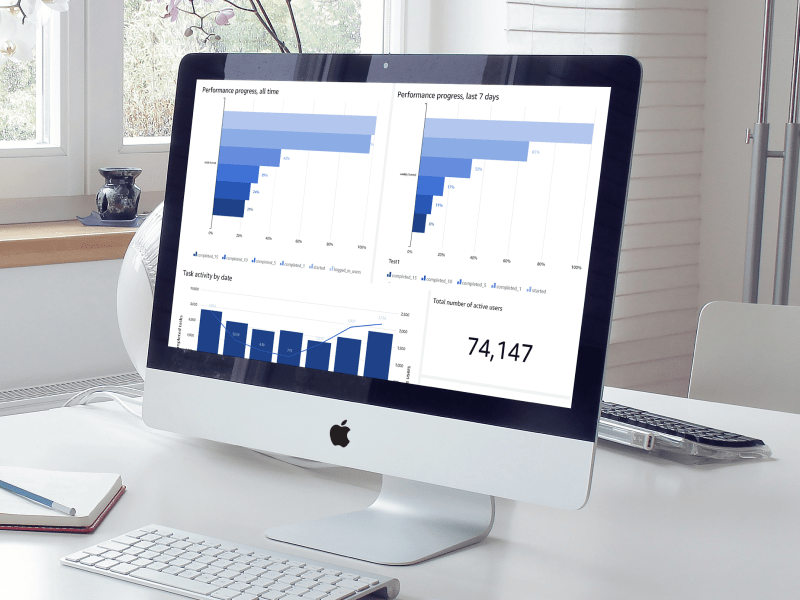 Real-time analytics empower managers and executives
Our comprehensive suite of real-time reports and dashboards makes it easy to monitor engagement levels and program progress, as well as reveal individuals' interests and behaviors. Corporate leaders can track performance and ROI of every engagement initiative and uncover critical insight into which tactics are most effective at improving their programs' key performance indicators.


https://www.rallyware.com/wp-content/themes/rallyware_perspective/js/animations/rallyware-process/
Related Posts
Let's be honest – the workforce is going through a lot. We live in a moment that has gone beyond the 24-hour news cycle and into the permanent "doom scroll," "a phenomenon where you...
As the first possibly post-pandemic summer in three years is set to begin in the United States, L&D leaders of all stripes are asking themselves: how do we keep distributed workforces engaged and active?...